LOUISVILLE, Ky. (WDRB) -- It is being called a major medical breakthrough for kidney transplants. 
The Food & Drug Administration recently approved the next phase in a clinical trial that's changing the lives of kidney transplant patients, including Robert Waddell, of Louisville, who got a transplant in Chicago in 2009.
"I forget that I had a transplant -- all the time," said Waddell, who was born with a genetic kidney disease.
He was part of a study and groundbreaking research by Louisville-based Talaris Therapeutics.
Dr. Suzanne Ildstad, the company's founder and chief scientific officer, said Waddell was the company's first success.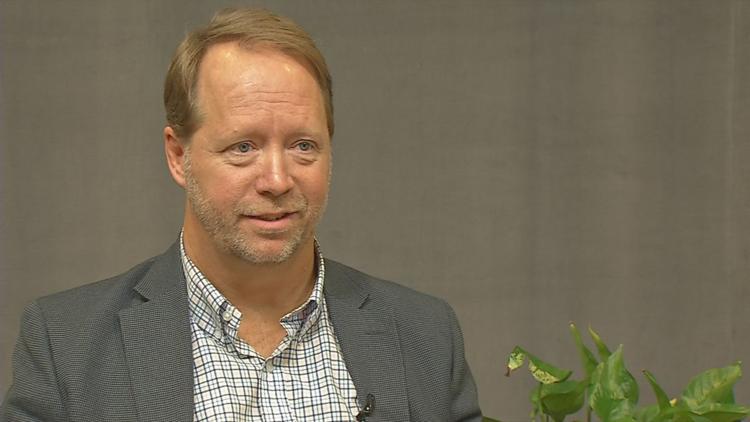 "I'm a transplant surgeon by background, and I saw the challenges my patients faced," she said.
Those challenges include a lifetime of anti-rejection drugs with dangerous side effects.
Ildstad said kidney transplant patients take about 25 pills a day.
"The same drugs that help the kidney to be accepted cause a number of complications, including heart disease," she said.
After more than 30 years of research, Ildstad helped develop a procedure that's transforming post-transplant care.
"We wanted to identify ways to trick the immune system to see the transplanted kidney as part of self," she said.
Scott Requadt, the company's CEO, said that patients who started Talaris' trial 10 years ago have not had to take immunosuppessants the entire time.
The company shared results of the study's second phase in April and recently started Phase 3, which will include clinical therapy and a bigger pool of patients.
"We expect a total of about 15 clinical sites across the United States," Requadt said. "These will all be some of the leading hospitals and transplant centers in the United States."
Although Waddell considers himself cured, he is looking forward to the day when the procedure is available to everyone, including family members who could potentially inherit kidney disease.
"My mother had it, she's the one that gave it to me," he said. "I know I have one son that has it. We don't know if the other sons will get it or not."
If Phase 3 is a success, Talaris hopes the procedure will become commercially available soon.
Copyright 2019 WDRB Media. All Rights Reserved.