DOUGLASS HILLS, Ky. (WDRB) -- A newly formed company run by a former Papa John's executive purchased the Louisville-based LouVino restaurant brand.
Steve Ritchie, former president and CEO of Papa John's International, and his wife recently created Endeavor Restaurant Group. Ritchie said the new company intends to acquire restaurant concepts that are distinct with specially-crafted menus and will fit in with Louisville's unique foodie scene.
With the start of his new venture, Ritchie wanted to get back to his entrepreneurial roots, and he wanted the first acquisition to be something special. LouVino checked every box.
"It's a brand that my wife and I have been eating at since 2014 at the inception," he said. "It's such a cool environment. The food is great, and the variety of wines is amazing. So we couldn't be more excited to think about the future of LouVino."
LouVino Restaurant and Wine Bar was started in the Highlands by Chad and Lauren Coulter in 2014. Since then, the restaurant chain has expanded to Indiana and Ohio with a total of five locations.
The acquisition by Endeavor Restaurant Group was finalized Monday. Ritchie said the focus right now is learning everything possible about LouVino, its strengths and weaknesses, before looking to expand even further.
"Our focus initially will be, 'Let's get through this pandemic. Let's be focused on the safety of our employees and our guests,'" Ritchie said. "And I'm very optimistic on how resilient the industry has been. I think more expansion down the road, but let's get through this pandemic first."
The Endeavor founder said there will be plans in the future to acquire other restaurant concepts from fine dining to fast casual.
"Certainly we're running parallel," he said. "We're looking at other acquisition opportunities, plus the potential to bring some new restaurants to the city of Louisville. But what I don't want to lose with any concept that we acquire or build is making it feel like it's very much centered to the community it exists in."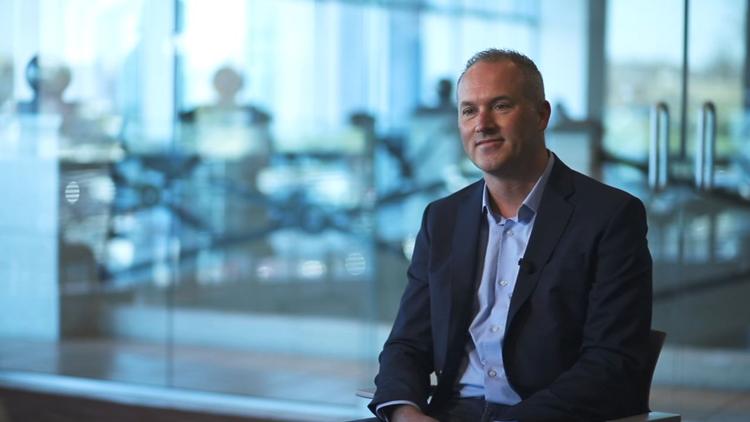 As part of the acquisition, all of the LouVino employees remained in their jobs.
Ritchie said he learned in his two decades at Papa John's that caring for the company's people is the No. 1 priority. So in his first week, he set out to thank the LouVino employees. Ritchie hopes the community will make an extra effort to dine in or order carryout on Saturday, because all sales will be dished out to the hourly team members.
"It's just as a token of appreciation for all of their efforts in clearly a very challenging 2020," he said.
If this year has taught the restaurant industry anything, it's how to adapt. Ritchie hopes to improve upon the sit-down restaurant's new carryout and delivery options going into 2021.
"The experience I bring is structure," he said. "Making things easier, making things more efficient for the operator, making it better for the customer. And my experience is certainly on digital and takeout delivery. So I think look in 2021 for a balanced focus."
Ritchie would not say how much he purchased the LouVino Restaurant and Wine Bar brand for. The Coulters are now focusing their attention on building their growing breakfast chain Biscuit Belly, which was also started in Louisville.
Copyright 2020 WDRB Media. All Rights Reserved.