JEFFERSONTOWN, Ky. (WDRB) -- The annual Gaslight Festival is returning to Jeffersontown as an in-person event this September, the city's chamber of commerce announced Monday. 
The COVID-19 pandemic forced many of the weeklong festival's events to either be cancelled or held virtually in 2020. Mayor Bill Dieruf is excited to see the festival return to its normal format for the 52nd edition, which is scheduled for Sept. 12-19.
"The festival is full-blown," Dieruf said. "It's as everybody remembers it. The fact that we're coming out of COVID and Gaslight Festival will be the first major festival of our community and the whole Metro area — it's great. To say, 'Hey, we're back and we're excited!'"
The Gaslight Festival started in 1969 as a family friendly event to support businesses in downtown Jeffersontown. Its popularity has grown over the years, and Dieruf believes the festival has become to be the fifth largest in the Metro Louisville area. 
Festival leaders are planning for all the traditional favorites, such as the parade and balloon glow, to be held in person. They are also adding in more entertainment options, children-oriented events and restaurant specials.
"There is a new beginning after COVID," Dieruf said. "And this festival will bring people to downtown to realize that we're open."
Deana Karem, the president and CEO of The Chamber Jeffersontown, said about 300,000 people visit the city each year over the course of the seven-day festival. After struggling through the pandemic, small businesses are banking on a boost.
"This is critical to our J-town economy," Karem said. "Folks coming in and visiting our J-town community and spending a little money, that has significant impact on our local business owners."
For the first time, the festival will have a title sponsor: Securitas Mortgage. The company's CEO, Jeff Houk, is a Jeffersontown native, and he's excited to see his hometown bounce back from the pandemic.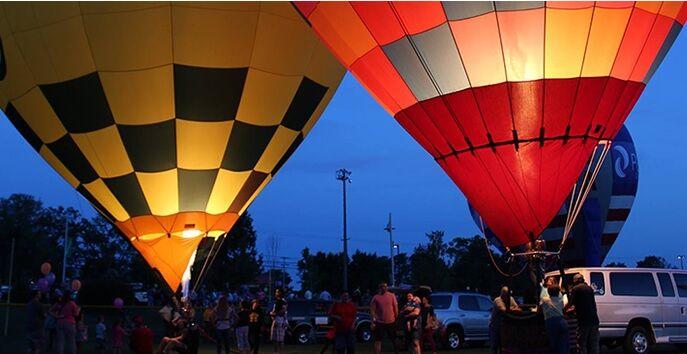 "It's very gratifying to me to have a small piece of bringing back this tradition," Houk said. "I think there's just so much pent up energy where people are ready to get out."
The current schedule of events is as follows:
Sept. 12: Poker Rally
Sept. 13: Golf Scramble
Sept. 14: 5K Run/Walk
Sept. 15: Business Appreciation Day
Sept. 16: Parade
Sept. 17: Balloon Glow
Sept. 17: Festival Opens
Sept. 17-19: Live Entertainment
Sept. 18: Farmers Market and Explorer Truck
Sept. 19: Car Show
Sept. 19: Kentucky Pipe Smoking Championship
To learn more about the festival, click here.
Copyright 2021 WDRB Media. All Rights Reserved.