LOUISVILLE, Ky. (WDRB) -- At the Kosair Charities Clinical and Translational Research Building in downtown Louisville, something big is happening that makes Kevin Gardner glow with pride. Inside the sleek glass building, researchers are hard at work trying to beat the novel coronavirus by outsmarting it.
"We have to create this knowledge," said Gardner, the University of Louisville's executive vice president for research and innovation. "We have to learn and understand about this virus in order to protect public health."
As the COVID-19 outbreak causes crisis near and far, University of Louisville researchers have been hard at work for months.
"Back when we were all, you know, reading these maybe what seemed like arcane reports about some disease that's affecting some city in China we may not have heard of, our researchers recognized this is coming and had ordered coronavirus to get into our Regional Biocontainment Laboratory," Gardner said.
Now, that research is intensifying. U of L researchers are working daily to learn more about the virus of which little is still known.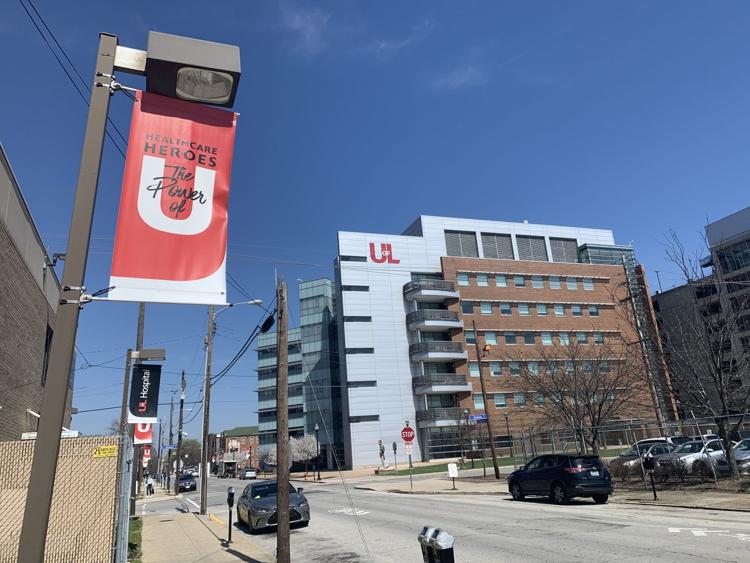 "Our team here is doing a lot of testing. We've tested over 1,200 patients in Louisville and the surrounding area, and a lot has been learned by our team," said Gardner.
In the short-term, the researchers are working with 12 local hospitals to better answer key questions, like how the virus is spread, who becomes ill and how the illness progresses.
"I think the big issue is understanding the emergence of this illness and the pandemic response in terms of where the cases are, how many cases we're seeing and among what types of patients," said one of the researchers, Ruth Carrico. "This study will help us better understand risk factors and how we need to approach it from a preventive perspective."
She and Dr. Julio Ramirez have developed a surveillance program "to track the prevalence of the illness and which patients are most affected."
Better knowledge could then guide the science community toward a vaccine, which U of L Health Chief Medical Officer Dr. Jason Smith says is critical.
"You know, that's where this battle will be won or lost is our ability to identify a novel treatment or vaccine for this," Smith said.
While the university has given the research $500,000 in funding, additional funds will be needed over time.
Donations can be made to the university for that purpose here.
Copyright 2020 WDRB Media. All Rights Reserved.