LOUISVILLE, Ky. (WDRB) -- Researchers at the University of Kentucky started a statewide program under the premise that healthy food delivered to those with limited access to it can significantly improve health, saving people money and improving their lives.
The Food as Health Alliance is taking a look at how consistent access to healthy meals impacts people with chronic illness. In Louisville, Dare to Care Food Bank will deliver frozen meals to people as part of a pilot program. 
"If you're diabetic, you're going to need different foods than someone who is not," said Annette Ball, chief programs officer for Dare to Care. 
Selected patients will receive 10 prescribed frozen meals a week from Dare to Care delivered right to their door.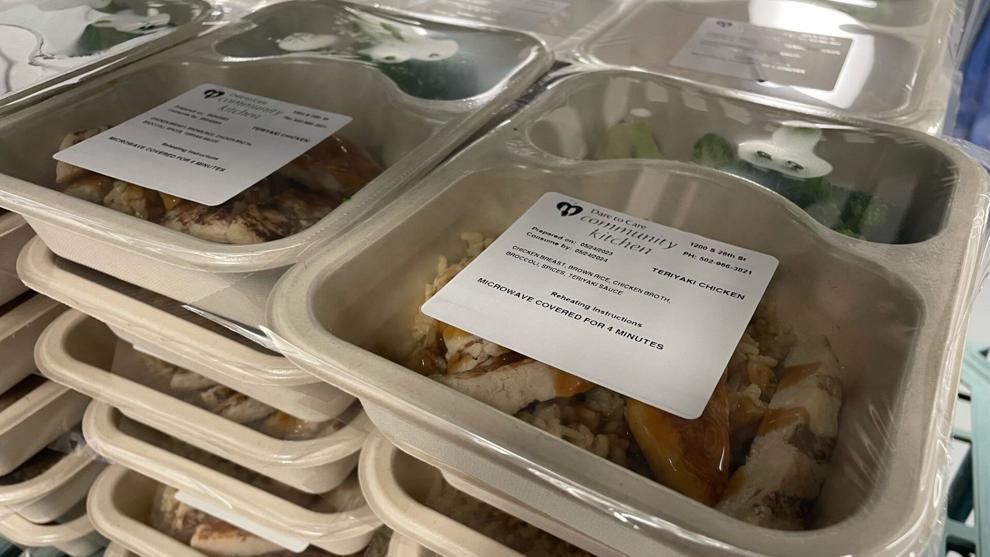 "If we aren't producing the right types of food and putting it in the right places in a way that is going to be conducive for somebody getting it, we aren't doing our job," Ball said. "So this is going to allow us greater insight in how to be able to do that."
They'll create medically-tailored dishes for people with type 2 or gestational diabetes, hypertension and other chronic conditions. The long-term goal is to lower health care costs and help people live healthier lives less reliant upon medication.
"It's not just about providing food," said Alison Gustafson, a professor in UK's College of Agriculture and the director of the Food as Health Alliance. "It's about providing healthy food that is designed to combat those kinds of diseases. So that's really our focus."
Jefferson County is one of five areas in the state taking part in the pilot program, which aims to address food insecurity and chronic illness. Across those five areas, the alliance is testing four pilots centered around prescription delivery and medically tailored meals to both urban and rural communities.
A different approach will be attempted in each county in conjunction with local health care organizations, and the results will be studied to determine how the methods impact a patient's health, including blood pressure and glucose levels. Some areas will have meal kits, while in eastern Kentucky, the alliance will work with Appalachian Regional Healthcare to give people $50 in credit to spend on eligible items at their local grocery store.
"We really want to understand what's cost-effective and what has the biggest bang for our buck in improving those clinical outcomes," Gustafson said.
The ultimate hope for the alliance is for food-as-medicine packages to become a covered service by state Medicare and Medicaid providers. The Kentucky Association of Health Plans is helping with funding for the projects.
"We know that we have lots of buy in, and everyone wants these programs to work and be successful," she said.
It's just a matter of figuring out what system works best, Gustafson said, before investing in long-term programs.
"We know that food is medicine," Ball said. "We really need to work together to be able to find solutions on how we can make the greatest impact."
It'll still be a while yet before the program will kick off, Gustafson hopes to start enrolling the first round of patients this summer. For more information about The Food As Health Alliance, click here.
Copyright 2023 WDRB Media. All Rights Reserved.