LOUISVILLE, Ky. (WDRB) -- Louisville's KFC Yum! Center is undergoing a renovation project that will transform several areas of the venue. 
"These upgrades will give the arena a brand new look," said Leslie Geoghegan, Louisville Arena Authority chair. 
The Authority oversees the management and operation of the KFC Yum! Center. 
Improvement updates include new carpet, LED and broadcast upgrades, audio upgrades, and new looks for concession stands.
There is also a new center-hung screen in the arena. It is three times larger than the original scoreboard and the new technology provides "clearer, higher resolution," according to Yum! Center officials.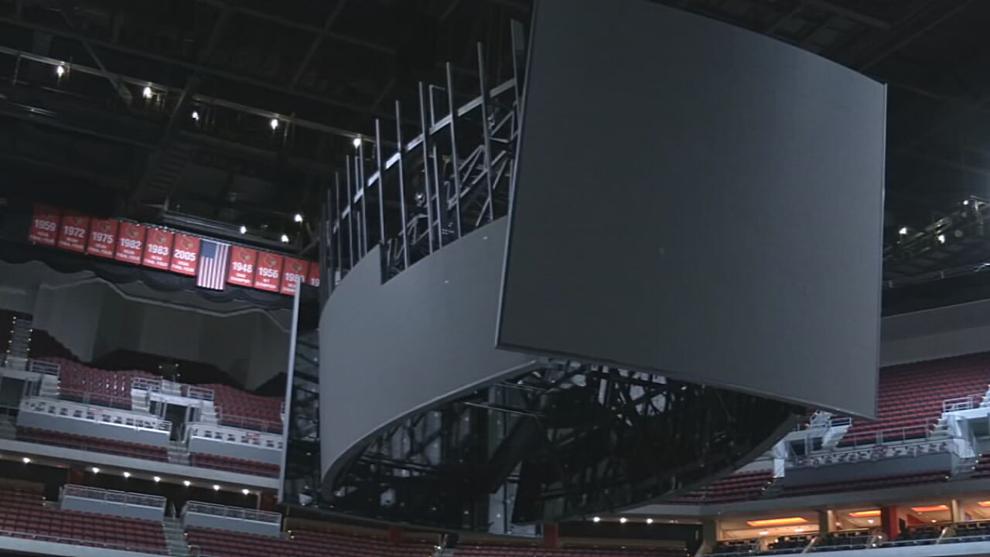 "There will be no bad seat in the house when you have a display that size. You'll be able to see everything," said Jerry Cifarelli, ANC senior vice president and head of sports. 
"As the main tenant of the arena, we're excited for our fans, we're excited for the players to come and see it. I think it's going to be a 'wow,'" said Vince Tyra, athletic director for the University of Louisville. "You know, we get the opportunity to play in a lot of arenas across the country but this one is -- we always believed it was the top college basketball arena in the country -- I think it removes the doubt today when you see the enhancements that have been put in place."
New multimedia displays will show video for sports and concerts. The scoreboards in the practice court will be replaced as well as shot clocks on the arena goals.
"These projects will allow the KFC Yum! Center to remain one of the premier sports and entertainment venues in the country," said Eric Granger, KFC Yum! Center general manager.
Throughout the arena, 130,000 square feet of new carpet is being installed in spaces such as premium suites and premium boxes, as well as other spaces throughout the facility.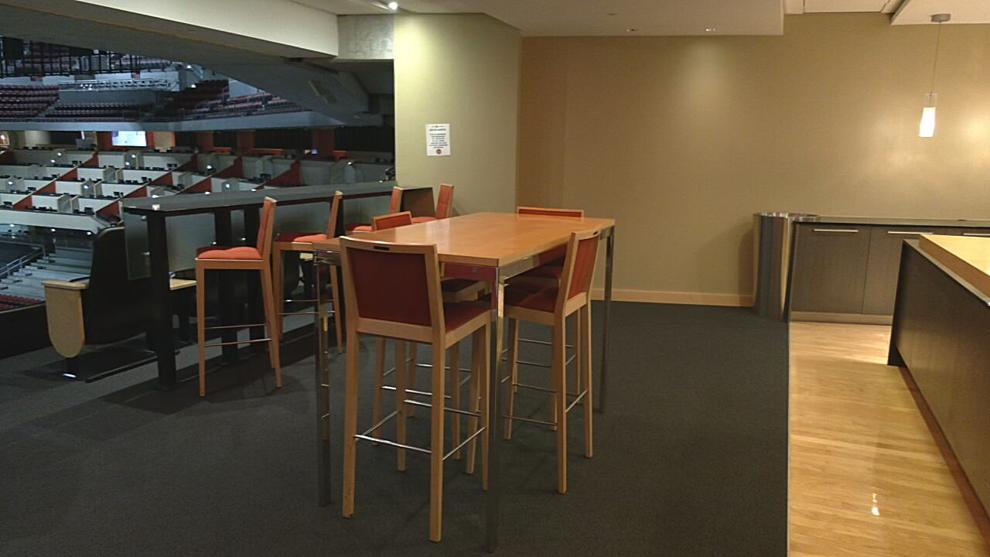 The project began in June 2021 and will be completed this fall. The new center screen is expected to be operational by this weekend. The price tag for the project is under 8 million dollars.
"This is being paid for through a capital investment fund through the Louisville Arena Authority and there will be no impact from the University of Louisville," said Granger.
The Yum! Center opened in 2010.
Copyright 2021 WDRB Media. All Rights Reserved.