LOUISVILLE, Ky. (WDRB) -- Recent fire tragedies in New York and Philadelphia have led Louisville area officials to remind the public about how to prevent or escape a fire.
A malfunctioning space heater was to blame for the fire that killed 17 people Sunday in New York.
Fire officials said space heaters are the second-leading cause of home fires. Make sure you keep a space heater at least 3 feet from anything that can burn, and always turn off space heaters when you go to bed or leave home.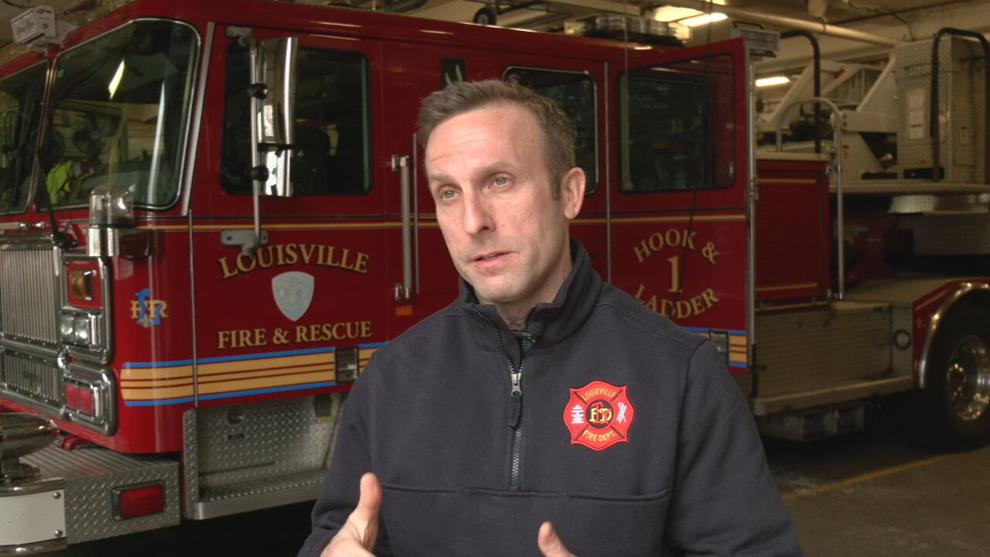 "Don't plug it into an extension cord," said Maj. Bobby Cooper, battalion chief at Louisville Fire. "Don't plug it into a power cord, making sure that you're plugging space heaters directly into a wall outlet. Make sure that the cord is not frayed. We see a lot of electrical fires this time of year, particularly with space heaters."
Cooking is the leading cause of home fires. Officials said you should never leave the kitchen when you're cooking. If a pan catches fire on the stove, put a lid on it to smother the fire and turn off the burner.
For an oven fire, keep the door closed and turn off the oven.
Don't overload outlets.
"Something we do see this time of year and absolutely discourage — and that we don't think people realize the hazard — is people who try to heat their home with an oven or a stove, like a hot top," Cooper said. "Never, ever do that."
Make sure you have smoke alarms on every level of your home and inside each bedroom and test them monthly.
Shut your bedroom door when you sleep and have an escape plan and a safe place to meet family members, in case of a fire.
The Louisville Division of Fire will send a fire company to perform a home fire safety inspection and install a free smoke detector. Just call 311.
Copyright 2022 WDRB Media. All Rights Reserved.