LOUISVILLE, Ky. (WDRB) -- Two cases of a dangerous new coronavirus have been confirmed in the United States, and the Center for Disease Control and Prevention said more cases could be identified in the coming days.
The outbreak started in Wuhan City, China, and hundreds of people there have been infected.
"It appears they are going through significant measures there to try to reduce the spread throughout their country," said Dr. Lori Caloia, medical director for Louisville Metro Public Health and Wellness. 
This virus spread to the the U.S. and Europe. Two travel-related cases have now been confirmed in Seattle and Chicago.
Health officials in Louisville are watching closely. From a preparedness perspective, Caloia said there is a template that health departments can work off of in these situations.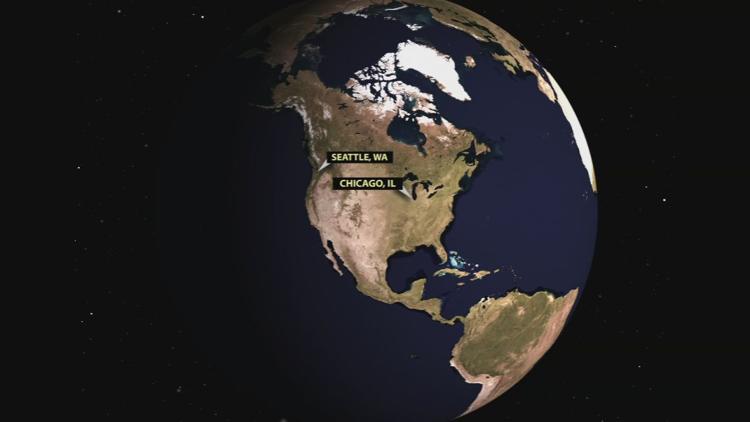 "We work with our community hospitals ... They have infection prevention teams," she said.
Dr. Paul Schulz, an infectious disease specialist with Norton Healthcare, said it does not appear lots of people travel directly between Louisville and the impacted area in China. That could be a good thing as far as the spread of the virus is concerned. 
"Hopefully that's going to be protective in the sense that we are just less likely, statistically, to have a case here that comes directly from there," he said. "But once you get into Chicago, there's a lot of travel between here and Chicago."
Schulz said there is a lot of unknowns about this coronavirus, but Norton doctors are starting to plan.
"As soon as we see this sort of thing happening, we start having discussions internally about what do we need to be doing," he said.
A first would likely be screening measures to see where patients have traveled, but those protocols are not in place just yet.
"I can say that we haven't taken any action in terms of screening," Schulz said. "That's something that's being considered on a day-to-day basis and may happen depending upon how things go here in the next couple days."
The CDC said the immediate health risk to the general public is considered low right now, but the department is taking proactive precautions. For more information about the coronavirus, click here.
Copyright 2020 WDRB Media. All Rights Reserved.