LOUISVILLE, Ky. (WDRB) - A Louisville couple is trying to piece together who vandalized their home on Taylorsville Road over the weekend.
Dylan and Amanda Mchale woke up Sunday morning to thick, red paint splattered all over the front of their house. The couple was baffled and scared.
"It was a shock," Dylan said. "It took a while to even process what had gone on."
"It's terrifying," Amanda added. "It looks like blood, so I was like, somebody is out to get us."
The Mchales, who just moved into the home in August, believe it was a targeted hit — but don't believe the target was them.
When Dylan tried removing the paint with a pressure washer and paint thinner, he realized it wasn't random.
"After starting to mess with the paint, it felt like it was something that someone had planned out because it was really hard to remove," he said.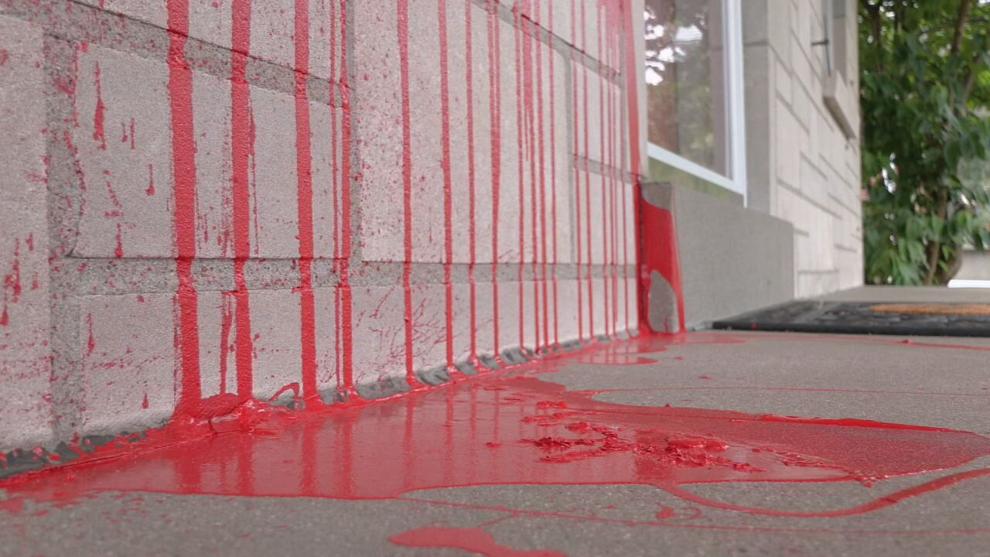 The couple believes the target was likely directed at JCPS Board member Chris Kolb.
Kolb is an outspoken member of the board who has battled with Mitch McConnell on social media and criticized the Republican Party on Twitter.
Kolb used to live in the home where the Mchales reside.
"It's red paint," Amanda said. "He's gone back and forth with different politicians and stuff. Once we kind of talked to him about it, he was like, 'I'll help you clean it up. I'm so sorry.'"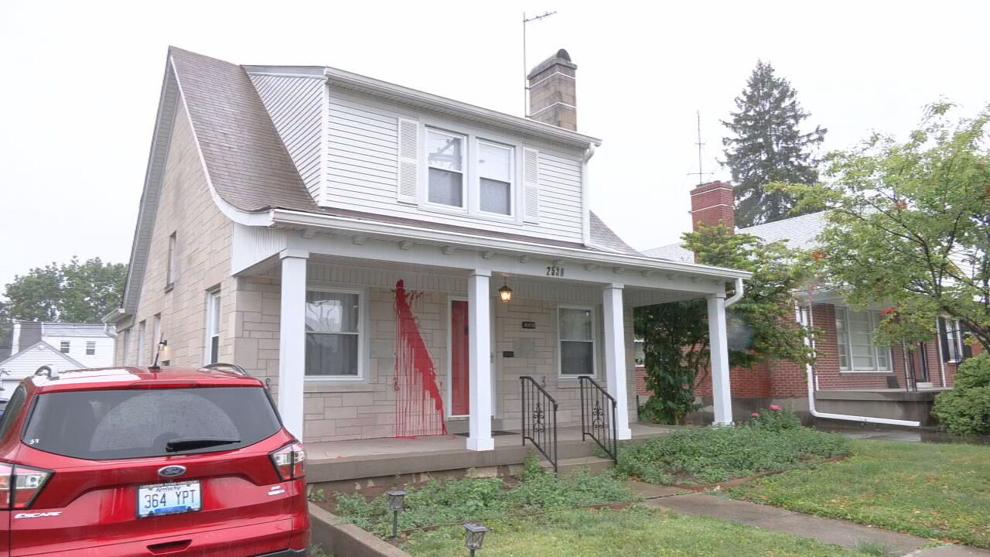 The Mchales aren't blaming Kolb for the incident, but are hoping to send a message to the person responsible.
"It's so hateful and so disrespectful to do this to anyone no matter what your beliefs are or what their beliefs are," Amanda said. "This just isn't the way to get your message across."
If you have any information about who may have done this, call the Louisville Metro Police Department at 574-LMPD. 
Copyright 2021 WDRB Media. All Rights Reserved.