LOUISVILLE, Ky. (WDRB) -- From the Meijer parking lot, you'd never know it, but behind the grocery store's location on South Hurstbourne Parkway near Jeffersontown is a 70-acre corn field.
Tina Hester lives in one of the homes on the other side of the field.
"We're in Jefferson County, but it's so quiet back here, and all we see is the woods and the field and the wildlife," said Hester.
However, both Hester and her neighbor, Suzanne Morrison, are now considering a move, because developer RJ Thieneman has big plans for the empty land: 545 homes in a sweeping mixed-use development that Bob Thieneman has been dreaming up for years.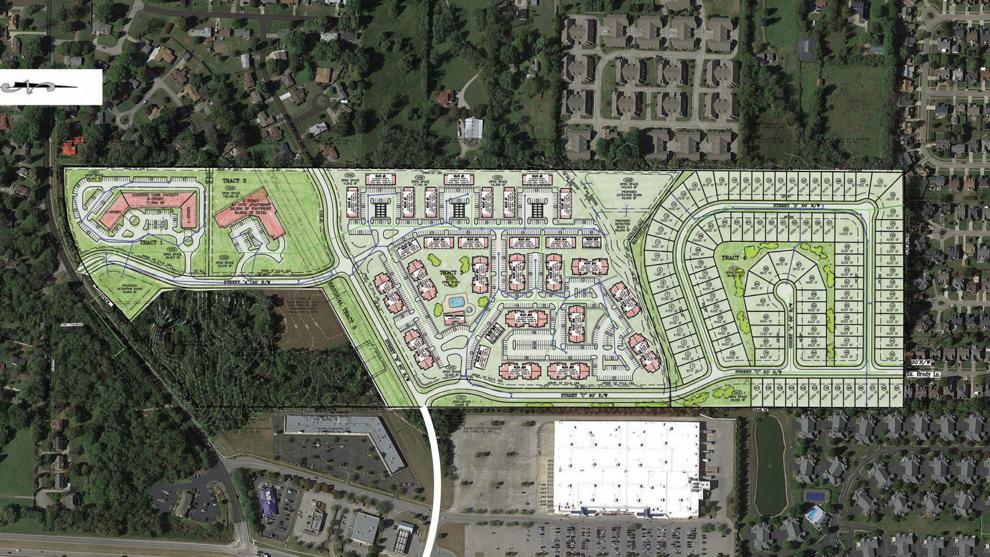 If city leaders approve it, construction on it could begin this time next year.
"We have like a retirement campus that has frontage out near Watterson Trail. The center portion will be a combination of multi-family as well as town homes. And then, we have an ever popular villa product," said Thieneman.
According to a news release, the development would including a "villas-style community" of 107 single-family homes, 312 garden-style apartments and 126 town homes. The community would also include a swimming pool, a clubhouse and more. Part of the development would serve as a campus for assisted living.
Thieneman sees the project as one that'll work well in the quickly growing area, and as for traffic, he's not worried. He says the development will have four separate access points. They'll be located on South Hurstbourne Parkway, Watterson Trail, Brody Lane and Brownwood Drive.
"I'd like to think it's going to be a positive both for the existing residents and for the new neighbors," Thieneman said.
Neighbors don't buy that.
"Oh, it'll be horrible," said Morrison.
Thieneman has filed a zoning application to advance the project. He hopes to have proper approvals from the Planning Commission before the end of the year.
The first neighborhood meeting on the project will be on Jan. 29 at 6:30 p.m. at the Woodhaven Country Club.
Copyright 2020 WDRB Media. All Rights Reserved.