LOUISVILLE, Ky. (WDRB) -- It's been a tough year for residents at the Nazareth Homes with lock downs, no visitors, and isolation. But now they've found a way to connect with the community from afar, a way that rocks.
With a steady hand and a paintbrush dipped in bright yellow, Sister Mary Lee Hansen works quickly transforming a dull gray stone into a vibrant work of art with an inspirational message for all to see.
"I believe that all of us could use a little bit of hope and so the Lord, all we have to do is ask the Lord to give us hope," said Sister Mary Lee.
Throughout the month of March, residents at the Nazareth Homes are painting "scripture rocks" to leave in parks and public spaces across downtown Louisville as a fun way to spread happiness and connect with the community. The painted rocks are a bright spot in an otherwise dark year.
"So many have been sick. We've lost some people and regardless of where we are in life we're grateful," said Sister Mary Lee.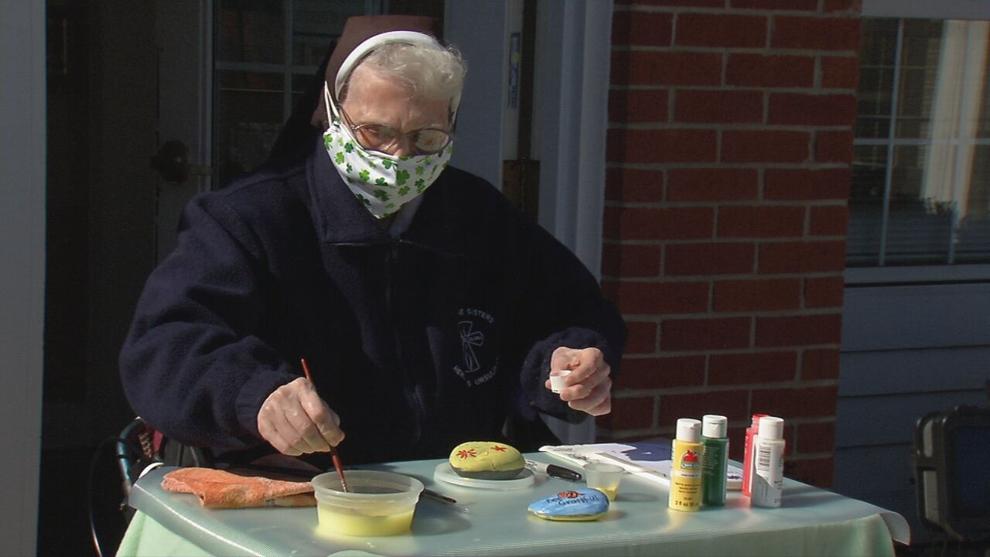 The community is invited to search for the rocks, and then take a selfie with it and post the photo to the Nazareth Home Facebook page with the location the rock was found. The person can then keep the rock or re-hide it in another place for someone else to find.
Since the start of the pandemic, the nursing home has been locked down, leaving residents in isolation, away from their loved ones. This is a way to connect with others from a safe distance.
"We're doing all we can here to keep them connected virtually and through window visits but this has been hard. And this is a tangible way for people to remember that the Nazareth Home is still here," said Roberta Steutermann with Nazareth Homes.
The elders have jumped at the chance to show off their creative side. Sister Martha Showalter wasn't too confident in her artistic abilities, but ended up with a masterpiece.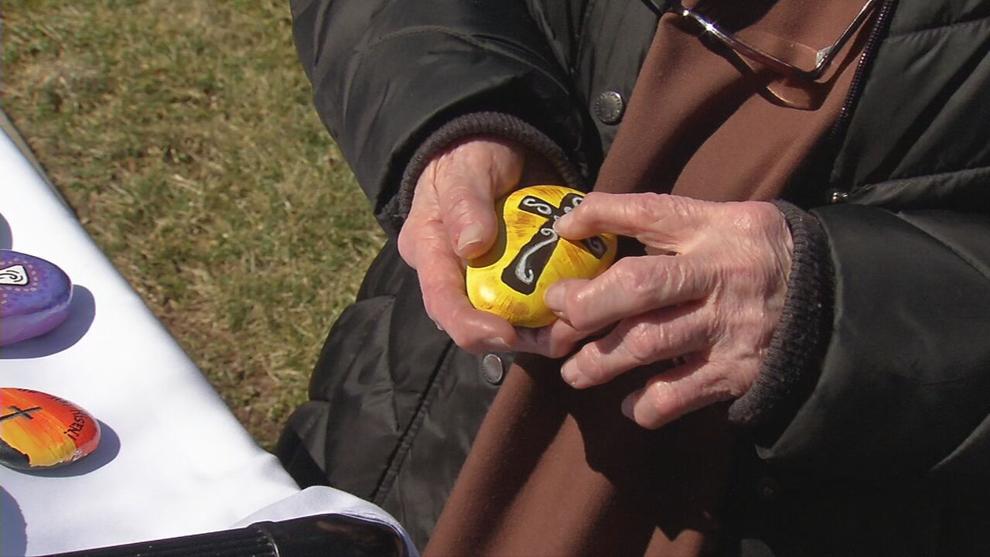 "It gives me a joy that reflects what's in my heart," said Sister Martha. "It's a joy to be able to express yourself in something beautiful."
A colorful connection to the community, sparking joy, one simple stone at a time.
"With the rocks when somebody reads it hopefully their heart will be moved and they'll see just how precious they are," said Sister Mary Lee.
Start looking for the rocks on Monday, March 8. That's when they'll be placed around the city. And if you find one, make sure you take a picture and tag Nazareth Homes on Facebook so the residents can see their creations.
Copyright 2020 WDRB Media. All Rights Reserved.