BARDSTOWN, Ky. (WDRB) -- At a home in Nelson County sheriff's deputies are doing something unprecedented that the governor and others ordered.
A 53-year-old man in Nelson County who has a confirmed case of the novel coronavirus refused to self-isolate, Kentucky Gov. Andy Beshear said Saturday.
Beshear said that the state has taken the steps to "force a self-isolation."
"It's a step I hoped that I never had to take, but we can't allow one person — who we know has this virus — to refuse to protect their neighbors," he said during a Saturday news conference.
Nelson County Sheriff Ramon Pineiroa said the man is now cooperating, but deputies will remain outside his house 24/7 for the foreseeable future. Pineiroa did not identify where in Nelson County the man lives.
The man left a hospital against medical advice, according to Beshear. It's unknown what facility the man left, but Pineiroa said the man gave a Meade County address at the hospital despite living in Nelson County for quite some time.
A man in #NelsonCountyKY who has a confirmed case of the #coronavirus refused to self isolate, @AndyBeshearKY said today. Judge Executive Dean Watts says that patient is now quarantined. @WDRBNews #COVIDー19 #CoronavirusPandemic pic.twitter.com/3tcMqbFfDW

— Chad K. Mills (@ChadKMills) March 14, 2020
Nelson County Judge Executive Dean Watts said he's expecting more cases in the area and thinks some of them may come from this patient, who he says lives outside Bardstown city limits.
"This is about us. It's not about I," Watts said. "We are a community, and you need to keep your community safe. You need to keep your family safe, so quarantine is a must, and if we have to, we'll do it by force."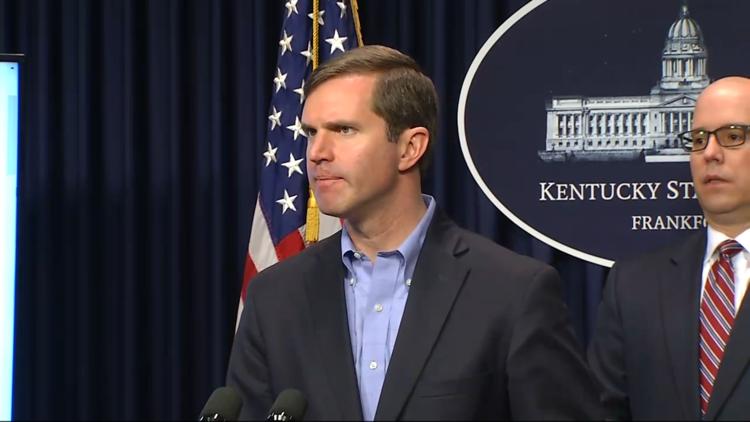 Meanwhile, the governor hopes the case is a reminder to others.
"Be a good neighbor," he said. "You know, do the right thing. That's all we're asking of people."
To see a full list of all the cases in Kentucky and where they're located, click here.
Related Stories:
Copyright 2020 WDRB Media. All Rights Reserved.