LOUISVILLE, Ky. (WDRB) -- Fit, Flip & Fly, a brand new bungee fitness studio, is holding its grand opening Saturday in Middletown. 
From 12-3 p.m., people can stop by to learn more about the new business, located at 12123 Shelbyville Road, and enter giveaways. 
Co-owner Ashley Johnson said bungee fitness is a unique way to workout and is fitting for people of all ages and experience levels. 
"It's a very fun way to get fit," she said. "You're doing the cardio, you're getting the heart rate up, but you're not running on the treadmill and you're not walking up the stairs. You're actually allowing yourself to have a little bit of freedom and have a lot more fun."
Johnson said the number of bungees attached to your harness depends on weight. Each harness will allow you to do high intensity and low impact workouts. 
"You have the bungees that are kind of helping take some of the pressure off of the joints when you're doing the cardiovascular workout, the squats, the jumping jacks, the lunges, things of that nature," Johnson said. "This also gives yourself the ability to launch yourself into the air."
Johnson said classes will be held at various times Monday-Saturday so those with busy schedules can also find a time to break a sweat.
To sign up for classes at Fit, Flip & Fly, download the Mindbody App on your smartphone, or click here.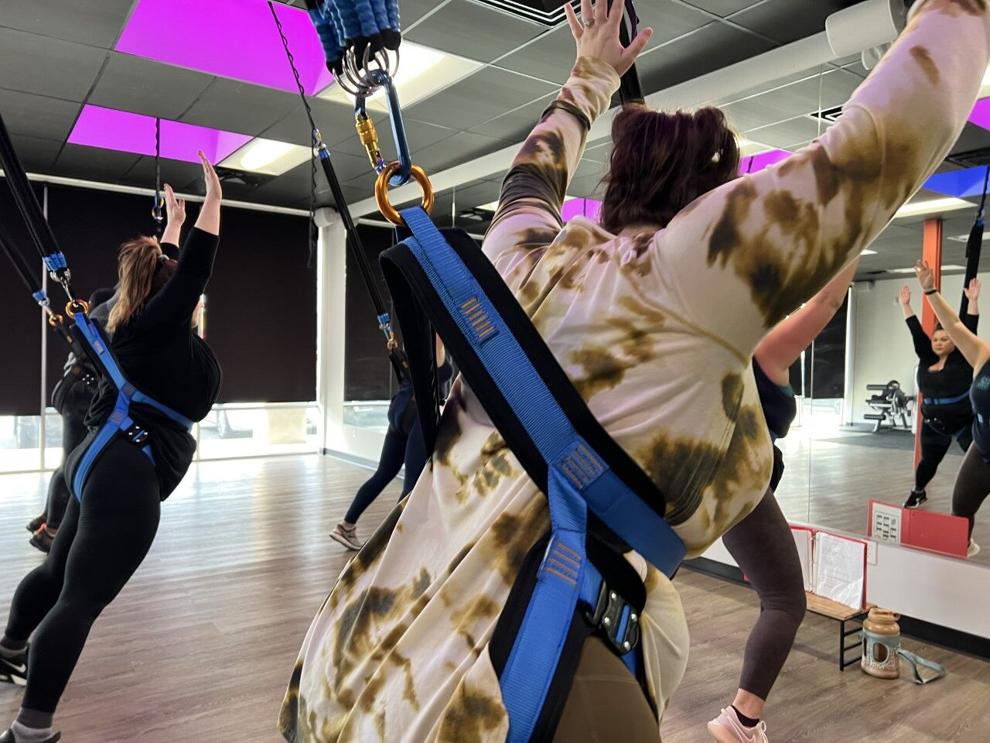 The studio is owned by Johnson, her sister Allison Flippins, and Allison's husband Brandon.
It is the second bungee fitness studio to open in Louisville. 
Copyright 2022 WDRB Media. All Rights Reserved.