SHEPHERDSVILLE, Ky. (WDRB) -- More than 500 high-tech engineering jobs are coming to Bullitt County with the arrival of New Flyer of America.
Over the past nine months, the company has been preparing a 300,000-square-foot warehouse off Park Loop Road in Shepherdsville to house its newest manufacturing facility. On Monday, workers and executives celebrated the grand opening with a ribbon cutting and tour for city and state leaders.
"This is a huge investment and a huge step for us," said Wayne Joseph, the president of New Flyer of America.
According to the company's press release, NFI Group is North America's largest bus and coach manufacturer.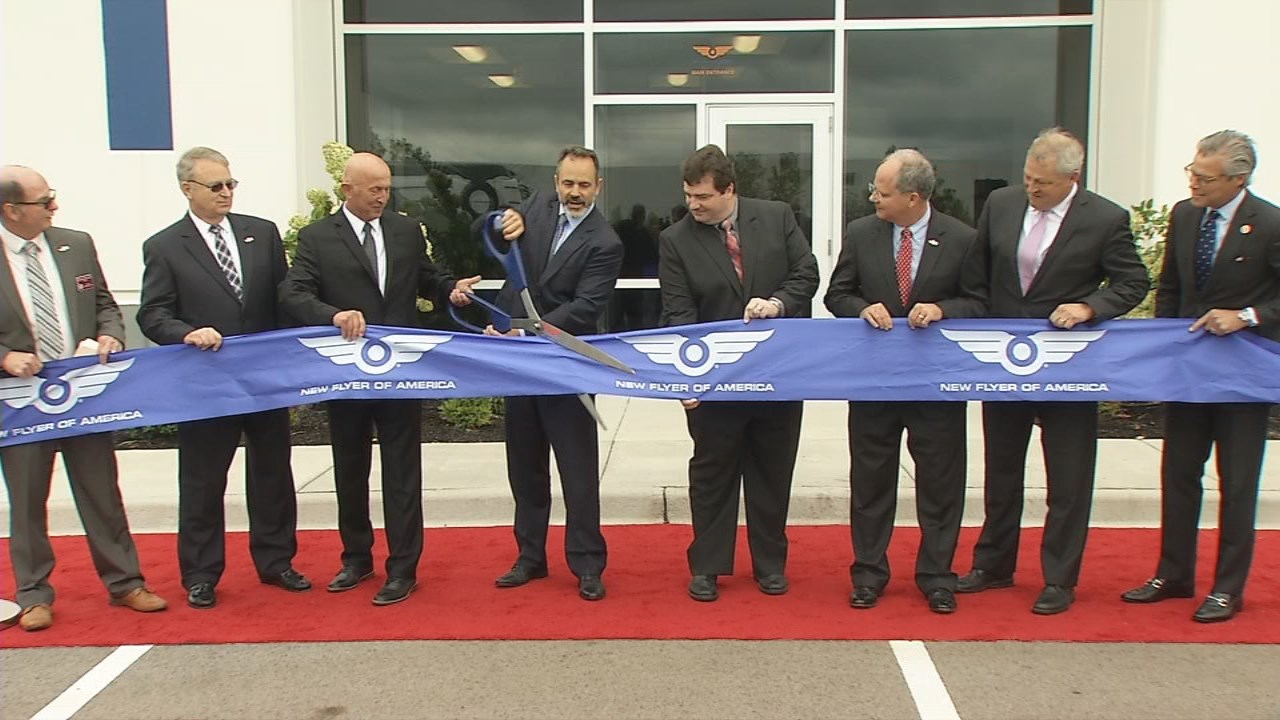 "The technology that's involved in our products are state-of-the-art, and we're the leader in that technology," Joseph said.
Gov. Matt Bevin toured the facility and said he's thrilled for New Flyer to pick Shepherdsville.
"This is exciting not only for Bullitt County but for Kentucky," Bevin said. "It's exciting for the transportation industry."
Much of what will be made at the Shepherdsville location the company used to buy from other manufacturers across the country. Now, they will be making different parts and electrical components in house.
The company's president said they were originally looking to locate in Indiana but decided on Bullitt County, because " the workforce is here."
Around 100 people are working at the facility currently. The goal is to have more than 500 people employed by next year.
"My vision for Kentucky is that we become the engineering and manufacturing center of excellence in the United States," Bevin said. "And a company like New Flyer is the exact embodiment of that."
You can apply in person at the facility (857 Park Loop Road in Shepherdsville, Ky. 40165). Or you can submit an application online.
Copyright 2018 WDRB Media. All Rights Reserved.