LOUISVILLE, Ky. (WDRB) -- New national guidelines aimed at combatting a rise in obesity among children lead some advocates in Louisville to question how the complex problem is tackled by doctors and parents.
A study published this year by the American Academy of Pediatrics said 14.4 million children and adolescents are affected by obesity, making it one of the most common pediatric chronic diseases. In its first clinical practice guideline for the evaluation and treatment in this realm, the AAP recommended "intensive lifestyle treatment, weight loss medication, and/or bariatric surgery."
"They're essentially prescribing eating disorder behaviors to children and adolescents," said Cheri Levinson, founder of the Louisville Center for Eating Disorders. "If not direct eating disorder behaviors, they're prescribing behaviors that are going to lead to eating disorders."
Levinson said she sees many kids at the Louisville Center for Eating Disorders. She said weight loss medication is often used to manipulate weight, but pediatricians have now been directed to prescribe them for kids and adolescents.
She said restriction dieting, comments on weight and shape are some of the top predictors of the development of eating disorders, issues that are starting younger and younger. She believes the AAP recommendations will exacerbate a growing problem.
"Kids as young as 8 years old are developing full-blown eating disorders," Levinson said. "And so, essentially, pediatricians have now been told to recommend restriction, fasting, weight loss surgery and medications for kids and adolescents as a way to prevent being in a larger body, which is problematic because it means that we are going to see more and more and more kids develop eating disorders after going to routine pediatrician appointments."
Since 2018, Norton Children's Hospital has seen yearly increases in patients with eating disorders with a significant jump between 2020 and 2022 — nearly doubling from 60 patients to 117.
The AAP said while concerns have been raised that treatment may "inadvertently place excess attention on eating habits ...," it said the study actually pushes back against that relationship, advocating that "structured and professionally run pediatric obesity treatment is associated with reduced eating disorder prevalence, risk, and symptoms."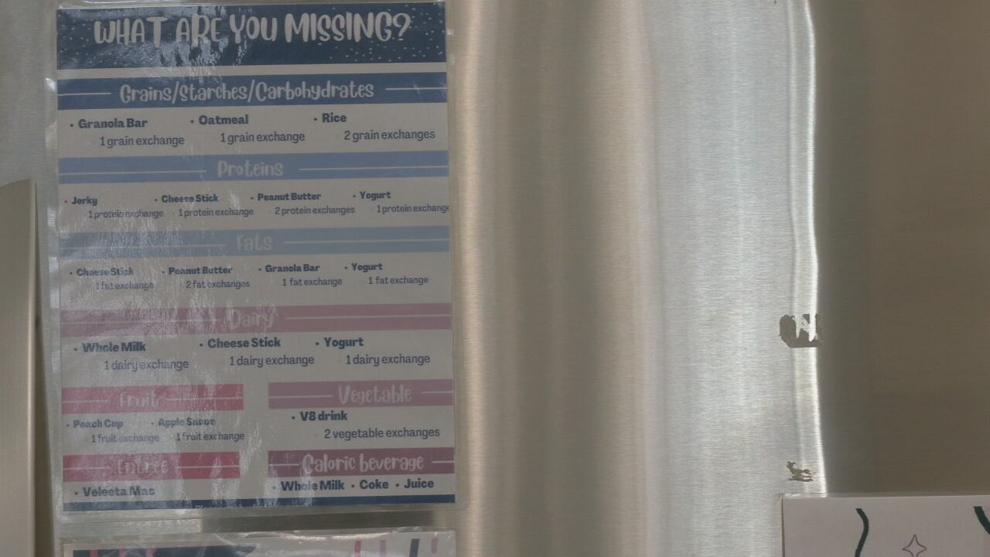 The study does acknowledge weight bias, including the need for parents and health care providers to "uncover and address their own attitudes regarding children with obesity. Understanding weight stigma and bias, and learning how to reduce it in the clinical setting, sets the stage for productive discussions ..."
Dr. Brittany Badal, who treats a variety of kids at Norton Children's Hospital, said she feels a lot of thought was put into the guidelines, which do acknowledge Body Mass Index (BMI), a measure used to quantify levels of obesity — has limitations.
"I really took away from it is not a blanket, like, everyone above a certain BMI needs to immediately start medication or surgery. I think it's saying it's an option," said Badal. "But that's where I think it's really important that we're having these discussions and thinking about what are the other ways that we think about someone's health."  
But she hopes the guidelines will prompt more doctors to think about body positivity in the way of health and how to strike the right balance.
"How do we balance thinking their long-term health — from diabetes and heart disease and sleep apnea issues — but also what are the behaviors that we can encourage them without them feeling they had to fit in a box?" she said.
Dr. Stacey Roussell, a pediatrician and member of the Kentucky Eating Disorder Council whose child has an eating disorder, said while what the study aspires to is ultimately a worthwhile goal, there are doubts in the eating disorder community at putting emphasis on any specific number.
"Our best efforts should be at good education, good prevention, things like that," Roussell said. "But it takes time. And, to be perfectly honest with the way the health care system is provided right now, we don't have time. I'm lucky if I have 15-30 minutes to sit down with somebody, if that, and doing things like that takes time, because you need to know the person."
Roussell's daughter was diagnosed with an eating disorder at 14 and now, in her 20s, is in recovery. Roussell said that personal experience made her concerned when reading up on the latest guidelines for treating obesity in children.
"Making kids feel OK in their bodies and OK about themselves but wanting to be the best of themselves, no matter what they look like, is probably the better message," Rousell said.
To read the full AAP study, click here.
Copyright 2023 WDRB Media. All Rights Reserved.