SHEPHERDSVILLE, Ky. (WDRB) -- Shepherdsville has its very own Clark Griswold.
A father's home light show that began as a family tradition has become a popular holiday attraction drawing visitors from around Kentuckiana.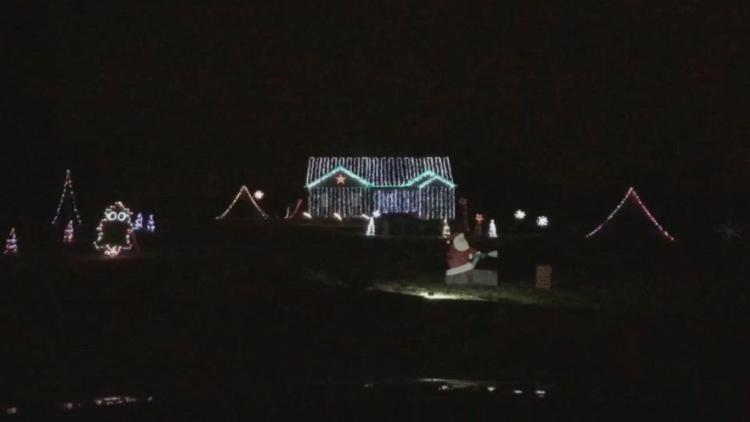 'Twas just before Christmas, when all through a Shepherdsville house, not a creature was missing, not even a Claus. "This is the first year we've had a talking Christmas tree and a flame thrower," Brandon Congleton said.
The light bulbs were hung by Congleton with care. "Roughly about 100,000 lights," Congleton said. "Physical set up is probably around, if I had to guess, 150 to 175 hours."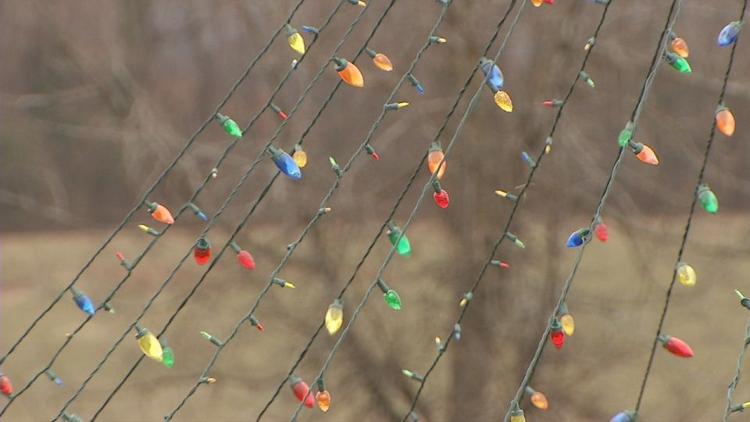 In hopes that some onlookers soon would be there. "On the weekends, you get cars backed up down the street, and if I'm not home before the show starts, sometimes you have to wait in line to get in your own driveway."
The light strands are nestled all snug in their landscaping beds with visions of Clark W. Griswold dancing in this family man's head.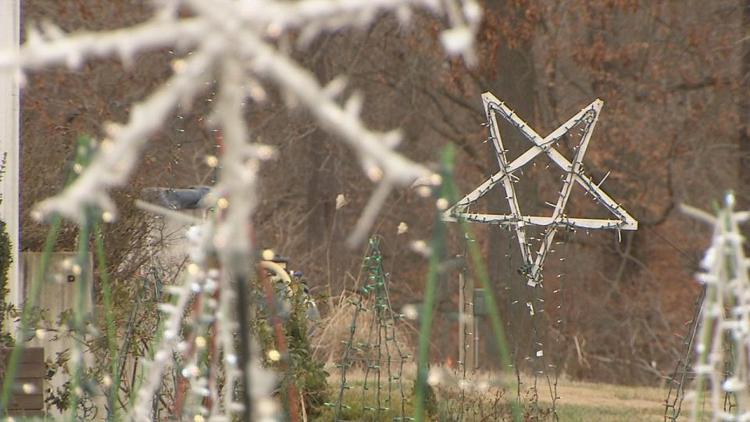 "Daily, especially when I went on the hunt for an RV like Cousin Eddie's," Congleton said. "All of this started with just a basic Christmas light set up and seeing the joy on my kids' faces and wanting to do more once they started getting involved."
Congleton then went on YouTube. "People were syncing (lights) with the music, and I thought I could do that, and it's gone from there," Congleton said. "Now, it's making a family tradition for other families as well, that we hear are coming back year after year. Some of them start contacting us before we get the show up after Thanksgiving and ask when's it going to go live."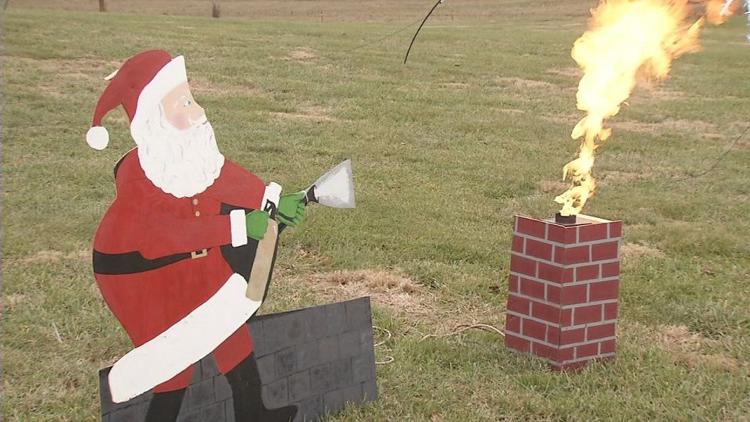 Fans heard him exclaim next year's show is already in sight. "I don't see stopping anytime soon, and every year, my goal is to make it bigger and better than the year before. So, who knows what it holds," Congleton said.
The Congletons are wishing a happy Christmas to all and to all a bright night. "People have been commenting across the country on it, which is kind of neat, but then throughout Kentucky. People are coming from (across) Kentucky (and) Indiana to check out the show and share that memory with their kids."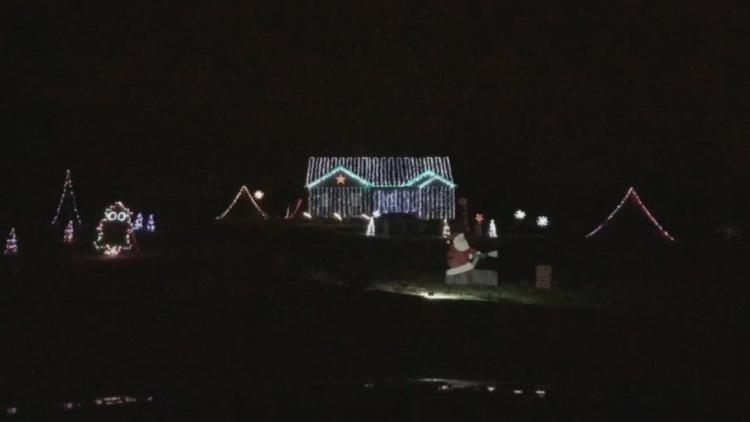 The show runs every night from 6 p.m. to 10 p.m. with the fire portion going until at least 8 p.m.
The house is located at 3764 Zoneton Road in Shepherdsville, Kentucky.
The family also hopes to raise awareness and funds for multiple sclerosis.
For more information about the show or to support MS, click here.
Copyright 2018 WDRB News. All rights reserved.