LOUISVILLE, Ky. (WDRB) -- The Rolling Stones could be ready to rock Louisville again. Hints are popping up all over social media including pictures of the band's iconic "tongue and lip" logo on the scoreboard of Cardinal Stadium. And drivers on I-71 could see the logo on the board at the new Lynn Soccer Stadium and the Kentucky Expo Center. 
The University of Louisville isn't talking. But the athletic department did tweet a picture of the logo.
🤔🤔🤔 pic.twitter.com/cmeNPNmESF

— Louisville Athletics (@GoCards) February 3, 2020
Even athletic director Vince Tyra is in on the speculation. He also tweeted a picture of the Stones' logo on the board above the football field.
Do you know something I don't @CoachSattUofL? pic.twitter.com/LqoKdviy0P

— Vince Tyra (@vincetyra) February 3, 2020
Concerts are rare at Cardinal Stadium, but some big names have played the venue in the past few years, including Taylor Swift and U2.
The Rolling Stones Facebook page also posted a teaser on its social media with the words "feeling restless."
Mick Jagger and the band most recently played Louisville in Sept. 2006, when they performed under the Twin Spires of Churchill Downs. Alice Cooper was the opening act before a crowd packed into the grandstands.
The Rolling Stones launched the "No Filters" tour last year, but it was briefly interrupted by a heart procedure for Jagger. But they've been back on the road since. As of Tuesday afternoon, there were no U.S. dates scheduled. But social media is buzzing with pictures of stadiums from Pittsburgh to Charlotte with billboards featuring cryptic messages and the Stones' logo.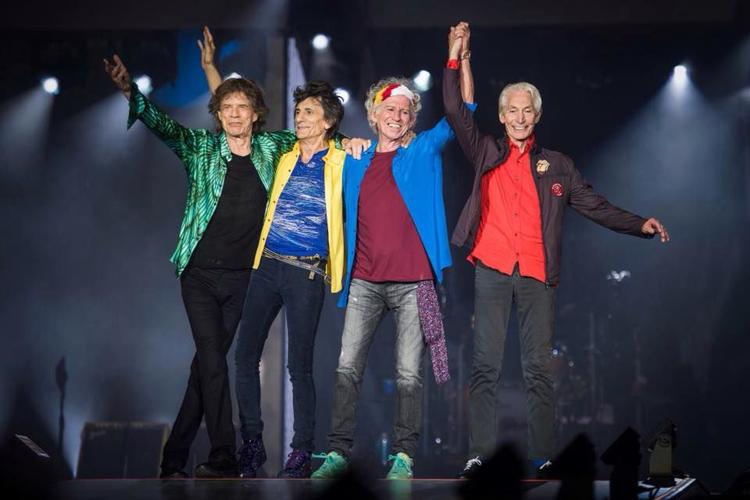 All the Stones are now in their 70s. Jagger is 76. Guitarist Keith Richards is 76. Ronnie Wood, who plays guitar as well, is 72. Drummer Charlie Watts is the senior member at 78. And they show no indication of slowing down, as they consistently perform shows that stretch beyond two hours.
The current tour is a greatest hits of rock classics featuring performances of hits like "Let's Spend the Night Together," "Gimme Shelter," "Brown Sugar," "Sympathy for the Devil" and "You Can't Always Get What You Want."
Copyright 2020 WDRB Media. All Rights Reserved.