NEW ALBANY, Ind. (WDRB) -- Learning during the COVID-19 pandemic has proven to be difficult for so many students. But for some, it's been more costly too.
Classes at Indiana University Southeast will resume Jan. 19, and while many will be back on campus in-person, some of those staying at home said they are being charged an "distance education fee."
"I just wanted to look at my bill randomly the other day, and I noticed that there was a fee on there for the online classes" said Maleree Fullen, a junior at IU Southeast, majoring in Biology.
The fee is something IU has had for quite a while, but many students are just now noticing it at a time their wallets are feeling it.
"From what I understand, some people, their classes were online, and they did not get the fees," Fullen said. "So it kind of seems like an inconsistent situation to me."
A spokesman for IU said the fees are statewide and released a statement to WDRB News, saying:
"The distance education fee is not a new fee, but one that has long existed for any asynchronous online course. A student taking any synchronous online course—with class sessions meeting live in online sessions—are not charged the fee. During this time of the pandemic, our costs for online instruction include paying for increased training and equipment while we continue to pay for the faculty and staff to deliver services both on and off campus. Nevertheless, if a student has signed up for an in-person course that has moved online due to the pandemic, they are not charged a distance education fee. We urge students with financial hardships to contact the financial aid office through Student Central to explore additional options that may be available."
Fullen works as a waitress but hasn't in a while due to the pandemic. She said she decided to take online classes to help take care of her father who has heart issues.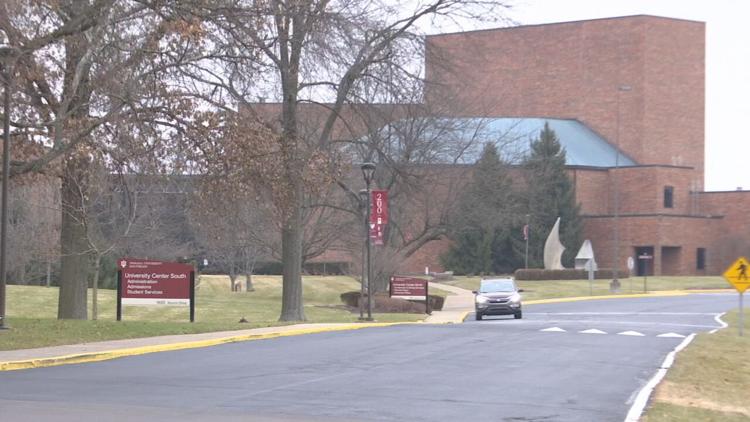 The University of Louisville said it does not have distance education fees.
Some full-time students at IU have been charged up to $600 a semester in fees, the cost of Fullen's stimulus check.
"I know a lot of students will probably be using that stimulus check if they did get it on the distance fees," Fullen said.
Fullen wishes the fees could be waived for students who are in a similar situation like hers, at least until the pandemic is over.
"I don't think it's fair in light of the pandemic, especially a lot of people, they are being forced to take online classes," she said. "When I was doing my core search, a lot of the classes were only offered online."
Copyright 2021 WDRB Media. All Rights Reserved.