CORYDON, Ind. (WDRB) -- Macenzie Meek died in June 2018 as a passenger in Sam Smith's car. He lost control on a rural southern Indiana road, was charged with reckless driving — not reckless homicide — and got probation.
Smith was a juvenile at the time of Meek's death, about three months from his 18th birthday. 
Now, at 19, he's on the run from police after another crash, one that left a 21-year-old woman dead.
Smith is one of three people suspected in connection to a robbery and drug deal Tuesday night in Palmrya that ended with Chrissy Grimsley's death in a hit-and-run. What's left is an overwhelming and undeniable pain for her father.
"She was here a short time," Jesse James said, fighting to get out the words.
Grimsley's passing reopened old wounds for Meek's family. 
"Had something more been done at the time of Macenzie's death, maybe Chrissy would still be alive," Meek's aunt, Sarah Arnold, said. "The system failed. The state of Indiana failed, and Harrison County failed Macenzie, and now they have failed Chrissy."
Harrison County Prosecutor Otto Schalk said there wasn't enough evidence to justify a reckless homicide charge in Meek's case.  
"At the end of the day, my job is not to act on emotion," Schalk said. "My job is to act in the confines of the law, and I can only go where the evidence leads you."
But he said the evidence in the Grimsely case is much different.
Police located a missing 16-year-old believed to have been in the truck that hit Grimsley, and prosecutors now say Smith was not the driver, though that doesn't absolve him.
"Sam Smith is charged with felony robbery," Schalk said. "We continue to investigate to determine whether felony murder will be added to that."
Smith is still wanted along with 21-year-old Christian Pittman, the owner of the truck. 
"It's been a nightmare that I can't get out of," James said.
As Grimsley's family prepares to lay her to rest, Meek's loved ones hope justice is a bit more harsh this time.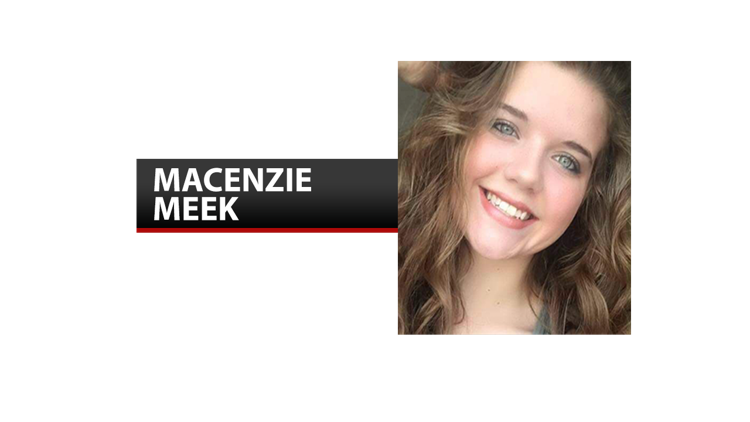 "He has been involved in the killing of another young girl," Arnold said. "This was my worst fear."
Grimsley was an organ donor, and she gave the gift of life in surgeries Thursday morning.
Related Stories:
Copyright 2020 WDRB Media. All Rights Reserved.