LOUISVILLE, Ky. (WDRB) -- Tim Stark, owner of a controversial zoo in southern Indiana, was taken into custody Thursday despite not facing any criminal charges.
Stark has been in the news for much of the past year in his battles to keep Wildlife in Need in Charlestown open and keep his exotic animals.
 Scott Maples, chief deputy of the Clark County Sheriff's Department, couldn't elaborate Thursday about the nature of Stark's situation, only saying he was in custody for "non-criminal-related concerns."
A 183-page report written in early 2020 by the United States Department of Agriculture (USDA) says Stark, over the years, has harassed federal inspectors, failed to provide proper veterinary care to some sick or dying animals, and even beat a young leopard to death with a baseball bat. A judge in September ruled that the Indianapolis Zoological Society will take control of several animals at Wildlife in Need. Monkeys, birds, wolves and bears are among the animals taken. 
Then Tuesday, a Marion County judge ordered that Stark no longer have any animals. The Indianapolis Zoo was directed to keep all the animals taken from his property in the past. 
In a Facebook Live video Wednesday night, Stark made a passionate plea for the judge who ruled in the case.
"I'm demanding that we do a virtual, public hearing," Stark said. "I want reasoning behind your ruling. Now, I know judge, you're probably thinking, 'Who in the f*** is Tim Stark to demand anything from the almighty judge? Well, let me introduce you to somebody ... I want to introduce you to PETA."
As he said that, Stark held up his arm, which showed what appeared to be a syringe wrapped around his wrist.
The board of directors for Wildlife in Need voted unanimously dissolve the nonprofit during a Sept. 22 meeting, according to court documents. The meeting was called to discuss a proposal to dissolve the zoo at the request of owner Stark.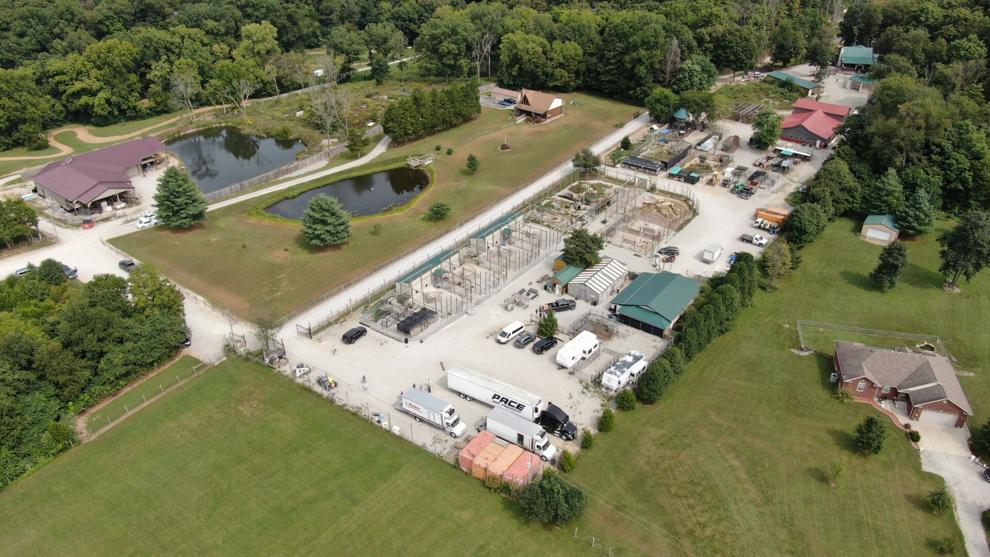 A few weeks later, Stark was taken into custody in November after he was charged with felony battery and intimidation. Investigators said he grabbed and threatened an Indiana deputy attorney general in March during a zoo inspection. 
Copyright 2021 WDRB Media. All Rights Reserved.