LOUISVILLE, Ky. (WDRB) -- Donna Purvis considers her home of west Louisville a food desert, or a place where fresh, affordable food is hard to find.
"We have more than a food desert here. We have economic desert," she said. "You know, and we have a retail desert."
Purvis, D-5, is more than just the councilwoman in part of west Louisville. She's lived there most of her life.
Even with the two Kroger stores there — one on West Broadway near the Parkland neighborhood and the other in the Portland neighborhood — she often has to travel outside the west end to find some of what she craves.
"I love rye bread with the seeds. I can't find it here," Purvis said. "I like lamb chops. You'll never see a lamb chop west of Ninth Street."
Instead, chips, candies and sodas are common in the limited grocery stores and the more ubiquitous convenience stores.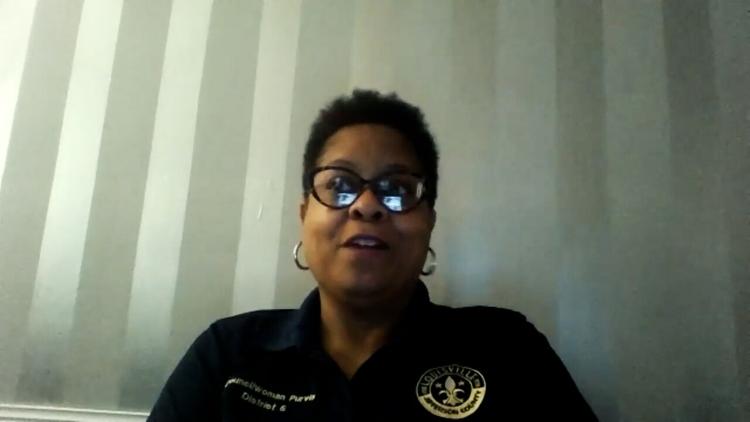 "These are some of the reasons why African Americans have the problems that they have with their health," she said.
However, help is on the way.
In a budget built on equity and passed in June, Metro Council committed $3.5 million to establish a new community grocery in an underrepresented area, most likely somewhere in west Louisville.
Just days ago, the city officially started asking vendors for their proposals. According to the request for proposal, the city "is seeking a vendor(s) to support the development and operations of a grocery in an area underserved by existing operations, to promote job creation, and community health."
"I'm just hoping that it is a store that can serve the people here and serve all purposes here," said Purvis, who was surprised that the project's initial steps seem to be materializing faster than she expected.
As the planning process begins, Purvis has three main objectives. She hopes vendors will pitch the city a store that's accessible in an area where some depend on public transportation, one that's affordable and one that includes plenty of healthy choices.
"A lot of times, those healthy choices just are not available here," she said.
Until they are, she worries not only about her generation but the future one too — both still trying to survive the same food desert.
"It's killing us," she said bluntly. "It's killing us."
The city will continue collecting proposals through Jan. 4, 2021. You can read more about the process here.
Copyright 2020 WDRB Media. All Rights Reserved.