LOUISVILLE, Ky. (WDRB) -- Twice a day, John Eskridge and Craig Goodman drip with sweat but glow with pride as they tend to a labor of love not far from St. Stephen Church in Louisville's California neighborhood.
At the corner of West Kentucky and South 16th streets, the two men have a sprawling community garden and farm in what was once an overgrown lot. Thursday afternoon, stately roosters crowed, as Goodman let other chickens out of their pens to graze.
"This chicken is about going on 8 weeks old," he said, clutching one of the smaller birds. "About 20 weeks, she'll be ready to lay her first egg."
When that happens, Goodman said he's ready to give those fresh eggs away to the surrounding community. While he said some are taken aback by the size and color of a fresh egg, others quickly savor their quality.
"Their opinion is a great smile," he said.
The city considers West Louisville a "food desert," due to a lack of grocery stores and other markets that sell fresh meat and produce. With the exception of Kroger stores in Portland and Parkland, there aren't many other options. It's a problem Goodman and Eskridge know intimately.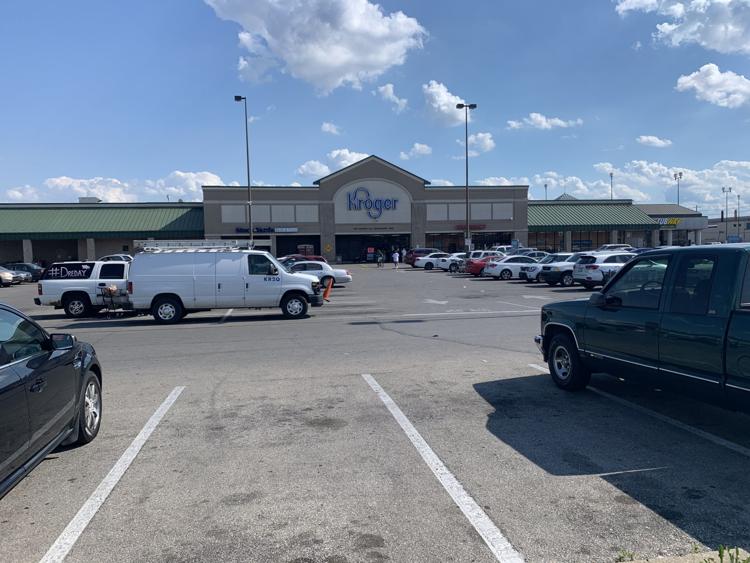 "We feel neglected in West Louisville," said Eskridge.
Goodman, who lives several blocks from the Garden on Hale Avenue, said the closest food store to his home is a corner store just a short walk away. There, he said fresh produce and meat aren't usually in stock. Instead, the store supplies plentiful amounts of sodas, chips, alcohol and candy.
T Gonzales, the director of Louisville's Center for Health Equity, said that story plays out across the West End and creates negative, even deadly, consequences.
"Your access to healthy food impacts many other areas of life," Gonzales said.
Gonzales and the Center for Health Equity have been working to erase the food insecurity disparity between West and East Louisville by encouraging corner stores to supply healthier options and working with community gardens, but soon, those efforts will get a big boost.
Thursday night, Metro Council passed a city budget for next fiscal year, which begins July 1, that includes $3.5 million to build a new community grocery store that will most likely be built in the West End.
"We're excited for the possibility of being able to work directly with community residents in order to try something that we haven't tried here before in Louisville," said Gonzales.
The idea is still in its infancy, so the details still aren't certain, but Goodman likes what he's hearing, as city leaders focus more taxpayer dollars on the city's disadvantaged neighborhoods.
"You got a lot of empty, abandoned houses that could be torn down and could build a nice superstore," Goodman said.
In the meantime, he'll keep up his volunteer work.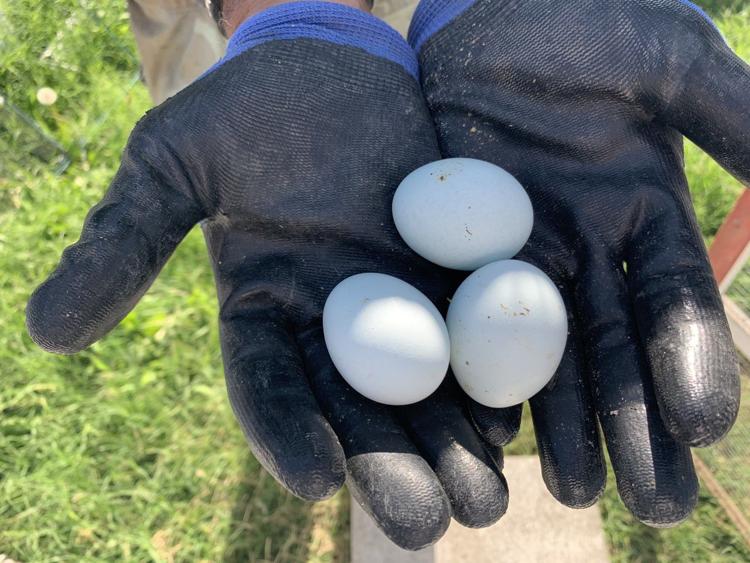 "I wanted to expand not just only my icebox. I want to share it with two or three more iceboxes," he said.
Councilman Bill Hollander, D-9, said the ball is now in the mayor's court to come up with a concept, find a location and get feedback from the community. He hopes a plan is drawn up as soon as possible.
Copyright 2020 WDRB Media. All Rights Reserved.