WEST POINT, Ky. (WDRB) -- At an emotional meeting on Tuesday night, the West Point Board of Education unanimously passed a motion to start merger negotiations with Hardin County Schools.
West Point Interim Superintendent Sally Sugg said the district doesn't have enough cash to stay open long-term and doesn't get enough money from the state to stay afloat. The state gave the district $518,000 in 2019 SEEK funding to run the entire district.
"It's going to be tough if the school closes, and it's more than likely that we'll be merging," board chair Eddie Moore said. "But it will be best for the kids. They'll have more opportunities. I think it will be a good thing."
The district has less than 150 students, and enrollment numbers keep going down. West Point is also one of the highest taxing districts in the state at $1.07/$100 assessed value, but the small town can't make enough money to stay afloat.
"You cannot tax yourself out of the decline and the problem that we have," Sugg said. "It's just not enough."
Hardin County Schools Superintendent Teresa Morgan attended Tuesday's meeting to answer parents questions. Some wanted to know if teachers from West Point could transfer to a new school.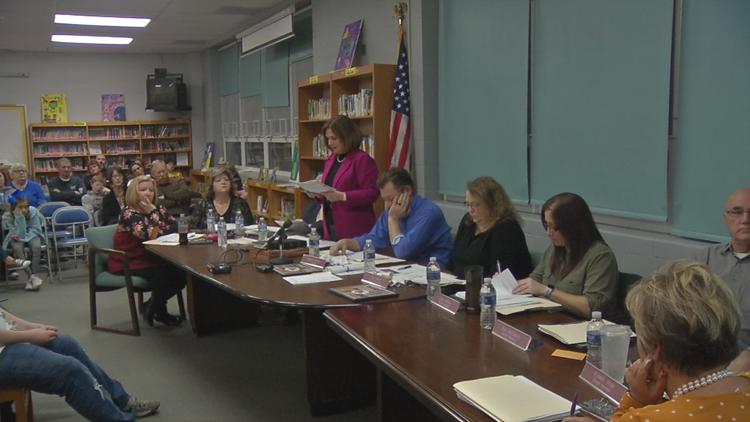 "It just makes perfect sense that if you're going to add 100 elementary students to an elementary school, that the staff would need to come from West Point," Morgan said.
"I think we have some negotiation powers, and it'll be the best outcome for everyone," Moore added.
Hardin County Schools will get the final say on the merger. Its board will take a vote at a future meeting.
Related Stories:
Copyright 2020 WDRB Media. All Rights Reserved.