LOUISVILLE, Ky. (WDRB) -- There is no reason to make this complicated:
Athletic director Josh Heird and the University of Louisville administration need to make one call and one powerful offer to bring Jeff Brohm home from Purdue to replace Scott Satterfield as the Cardinals' football coach.
Brohm is the only home run hire, the one who checks every box on and off the field. Pay the man and it will pay off in winning football and a winning atmosphere at Cardinal Stadium.
You want to win?
Brohm can do that. He just put Purdue in the Big Ten championship game and the Citrus Bowl.
Purdue won three conference games in the four seasons before Brohm arrived. The scoreboard shows the Boilermakers have finished 6-3 in the league the last two seasons.
You want to energize the fan base and start filling Cardinal Stadium again?
Brohm will do that. The Brohm family tree is planted firmly on campus. Dad (Oscar), brother (Greg) and brother (Brian) all played for the Cardinals. Oscar and his wife, Donna, are born and bred Louisvillians and all three sons already have homes here.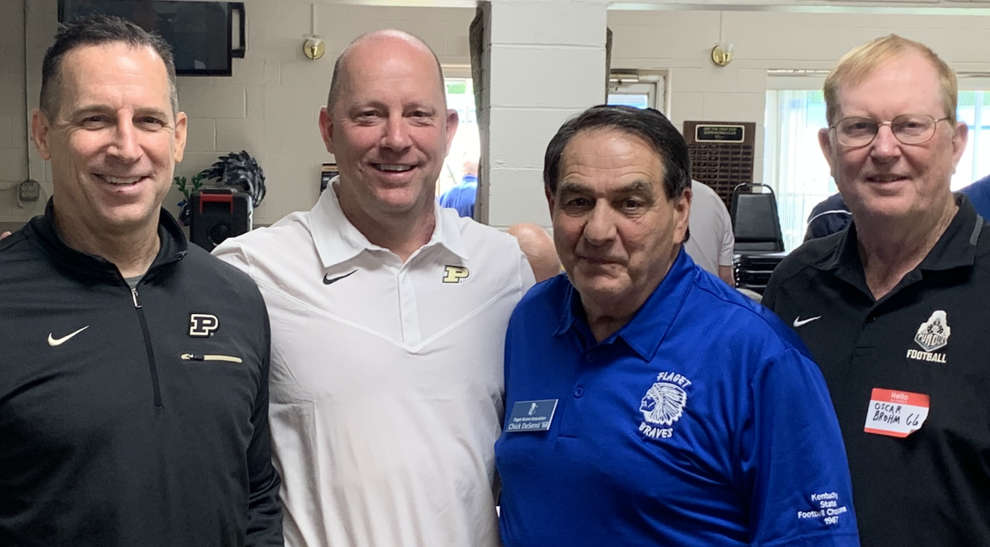 Louisville football matters greatly to the Brohm. Nobody will have to explain to the Brohms the importance of beating Kentucky.
Jeff and Greg embraced Howard Schnellenberger's original vision for Louisville football nearly four decades ago. The vision that included chasing national championships.
The Brohms believed before most people believed, and Louisville football has leaked belief the last five seasons.
Even using the Cards' generous announced attendance numbers, Louisville averaged 41,692 fans per home game in 2022, filling only 68.6% of Cardinal Stadium.
Measure that against Purdue, where the Boilermakers averaged 57,129 fans, filling 99.8% of Ross-Ade Stadium.
You want to convince recruits that Louisville is serious about becoming a program that wins, plays entertaining football and sends players to the National Football League? That is another Brohm specialty. Purdue has ranked either first or second in the Big Ten in passing offense in the Big Ten for five consecutive seasons. No wonder Purdue muscled its way past Wisconsin, Iowa and Minnesota to the top of the Big Ten West.
Brohm has done it with guys that nobody wanted — like quarterback Aiden O'Connell, a former walk-on who threw 50 touchdown passes the last two seasons.
He has also done it with guys that everybody wanted. Last spring, Purdue defensive lineman George Karlaftis (Kansas City) and receiver David Bell (Cleveland) were selected in the first 100 picks of the 2022 NFL Draft.
In other words, Brohm can recruit talent or develop talent. That's an essential quality if you're not at a job like Alabama or Ohio State.
Brohm to Louisville makes more sense today than it did in 2018 when Brohm turned the job down to stay at Purdue. The Cards needed somebody to replace Bobby Petrino. Brohm passed, opening the path for Satterfield to come from Appalachian State.
In 2018, the money was not right. Purdue bumped Brohm's salary well over $5 million. Louisville's initial offer was less than $4 million, although a source said that former U of L athletic director Vince Tyra later sweetened the deal. Too late.
Timing might not be everything but it certainly matters. Timing favors the move this time. Even Brohm's buyout is perfect: only $1 million.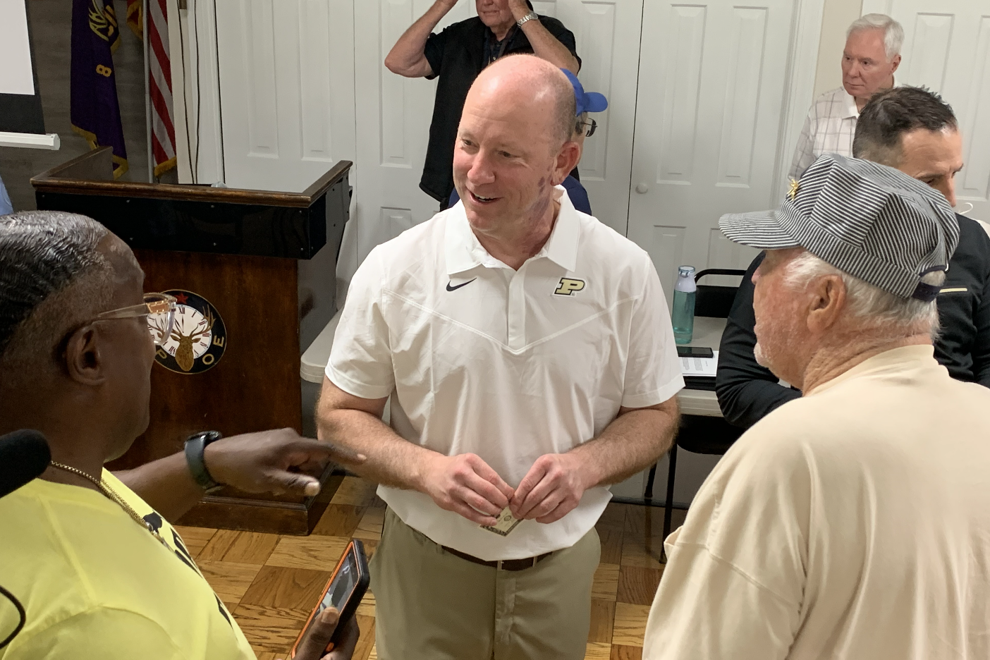 Even Brohm has said that. Last May, not long after the Kentucky Derby, Brohm returned to his hometown. He spoke to the Louisville Quarterback Club as well as to a group of alumni at Flaget High School, his father's alma mater.
Answering a question about the Louisville job from a Flaget alum, Brohm said this:
"OK, those are all good questions on the Louisville job. You know what ... after being at Purdue two years when it came open, that was a tough call. Tough call.
"To be quite honest, through my schooling and how I was raised, I believe in at least trying to do the right thing and having morals and values. It just was too early to leave (Purdue for U of L then). It just wasn't right.
"You build relationships. People treat you right. The people there have treated me great. You talk to recruits and they asked me things. Just a lot of things went into it.
"But, obviously, now we're on year six. I love this town, this area. I'm an alumnus of Louisville. So anything can happen in the future."
It won't be easy. Brohm has a terrific relationship with Purdue athletic director Mike Bobinski as well as university president Mitch Daniels. They don't want Brohm to leave, even to his alma mater.
Big Ten Network TV money ensures that Purdue has more resources. The Boilermakers have a sparkling $65 million football performance center that opened in 2017. Expect Purdue to fight to keep him.
But this is the time to make Brohm an offer that he cannot refuse and bring him back to the University of Louisville.
Copyright 2022 WDRB Media. All Rights Reserved.