LOUISVILLE, Ky. (WDRB) -- Following the bouncing ball in a basketball season that never ends:
*El Ellis will be one of four new players in the University of Louisville backcourt. In a media availability Wednesday, Ellis said several things worth noting.
One was he's comfortable playing point guard or off the ball. Ellis believes one strength of the Cards' 2021-22 squad will be interchangeable players and a commitment to a faster pace.
How fast?
Stay tuned.
But it was interesting that when Ellis was asked to name NBA guys whose game he admired, he picked three of the faster guards in the league.
"A lot of fast-paced guards in the NBA," Ellis said. "I watch a lot of John Wall. De'Aaron Fox. (Damian) Lillard. He can really shoot the ball. I just try to take bits and pieces of guards in the NBA. Look at the good things they do and try to mesh (that into his game)."
I'll let his coaching staff or U of L fans advise Ellis that two of three played for John Calipari at Kentucky.
Ellis, who grew up in North Carolina, arrived from Tallahassee Community College. On the U of L basketball website, Ellis is listed at 6 feet 3 inches tall and 175 pounds. Ellis said that he understands ACC basketball will require more strength, so he is committed to adding 10 pounds by the start of the season.
"That's what we're going to be doing, we going to play fast, we're going to play in transition," Ellis said. "That's what everybody wants to see.
"That's what we're working on every day, getting up and down. That's really going to help us with the versatility we have this year."
*Time for another hat tip for former Eastern High School and UK guard Rajon Rondo.
Although the Los Angeles Clippers have slipped behind Phoenix two games to none in the NBA Western Conference finals, Rondo has a shot to join LeBron James, Robert Horry and two others as the only guys to win NBA titles with three different franchises.
Rondo won a ring in Boston in 2008 and last season with the Lakers.
Fun Fact: Rajon Rondo has played in every playoff round (WC1, WCS, WCF, EC1, ECS, ECF) and in the NBA Finals representing both the East (Celtics, 2008) and West (Lakers, 2020).And, he does not have a losing series record in any of those rounds.

— Michael Dunlap (@DunlapSports) June 23, 2021
Know this: Rondo, 35, is also one of six players taken in the 2006 NBA Draft who competed last season.
The others are: LaMarcus Aldridge, the third pick; Rudy Gay, No. 8; J.J. Redick, pick 11; Kyle Lowry, No. 24 and Paul Millsap, No. 47.
Rondo was selected No. 21 — after Adam Morrison (3), Patrick O'Bryant (9), Cedric Simmons (15) and Renaldo Balkman (20).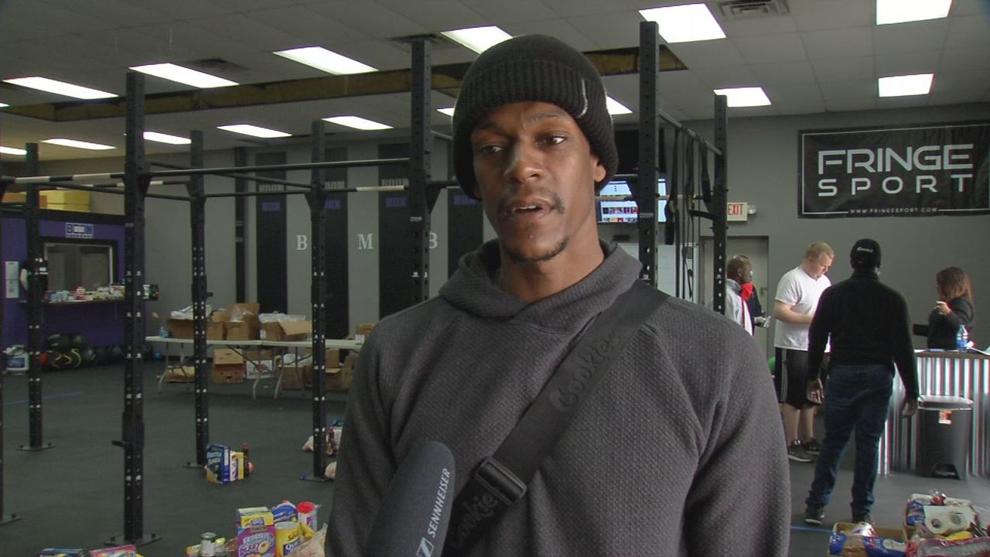 According to Basketball-Reference.com, Rondo has scored 9,151 points. His 7,414 assists are nearly 1,500 more than anybody in his draft class.
The site also lists Rondo's career earnings at close to $110 million. He's been consistently active in contributing his time, money and mentorship in the Louisville community. Many expect Rondo to become an NBA head coach in his next career.
*After eight seasons with the Charlotte Hornets, former Indiana star Cody Zeller has his first opportunity at unrestricted free agency this summer.
Zeller told the Hornets' team website that he was uncertain what path his career will follow.
"It's crazy – my first free agency," Zeller said. "I've only played for one team, so I don't know how it'll go or even logistically how it goes.
"I am eight years into my career and who knows how much longer I'm going to do this. I think the biggest thing is just being somewhere where I'm valued. I just want to win.
"I think we can make that step here if we're all healthy and make that jump to becoming a competitive team that can make a deep run."
A variety of injuries have limited Zeller to one full 82-game season — during his 2013-14 rookie year. He missed 24 games in Charlotte this season, averaging 9.4 points and 6.8 rebounds.
Zeller made $14.4 million last season, according to Basketball-Reference, which put his career total at close to $58 million.
*A group of former U of L basketball players were not able to get their squad an invitation to The Basketball Tournament, a $1 million winner-take-all 64-team event staged every summer.
But the name of another squad grabbed my attention — Tubby Time.
It's a group of guys who played for former Kentucky coach Tubby Smith during his stops as the head coach at a string of programs.
And, looking at this Tweet, they have a sense of humor.
We have reached out to Ben Simmons to join us for TBT 2021 pic.twitter.com/zE8DvFWsJN

— Tubby Time TBT 2021 Tournament Team (@TubbyTime_TBT) June 21, 2021
The roster has a solid University of Minnesota flavor with former Gophers Nate Mason, Trevor Mbakwe and Devoe Joseph.
Play will begin July 16 at four regional sites.
Former Kentucky guards Archie Goodwin and Marquis Teague will team with former Western Kentucky forward Jeremy Evans on Eberlein Drive, the top seed in the Wichita Regional.
Copyright 2021 WDRB Media. All Rights Reserved.