LOUISVILLE, Ky. (WDRB) -- Atlantic Coast Conference football took a hit in the Associated Press preseason Top 25. Two teams — Clemson (No. 1) and Syracuse (No. 22) — made the cut.
Every other Power Five league had more, starting with the Big Ten's seven (too many), followed by six from the Southeastern Conference, five from the Pac-12 and three from the Big 12.
ACC football matters here, especially as the University of Louisville tries to rise from its spot at the bottom of the Atlantic Division.
With Miami booked for a Show-Me game against Florida at 7 p.m. Saturday in Orlando to kickoff the 2019 college season, this is a perfect time for an ACC Football Notebook.
1. Satterfield Shines
Vince Tyra's hiring of Scott Satterfield from Appalachian State has generally stirred strong reviews from across the preseason landscape. Here is one reason:
Satterfield has the 11th best career winning percentage of all active FBS coaches. He won 52 of 76 games, a winning clip of .684, which ranks just behind No. 10 — Michigan's Jim Harbaugh (96-41, .701).
Satterfield's winning percentage ranks second in the ACC, behind Dabo Swinney of Clemson (116-30, .795). His numbers are better than James Franklin of Penn State, Mark Dantonio of Michigan State and Kevin Sumlin of Arizona.
2. Congrats to Katie George, Eric Wood.
My former WDRB Sports teammate Katie George will report directly to the big stage. George and ESPN first-teamer Maria Taylor will share sideline duty for Georgia Tech at Clemson on Aug. 29, the first game to air on the ACC Network. Dave O'Brien and Tim Hasselbeck will call that game from the booth.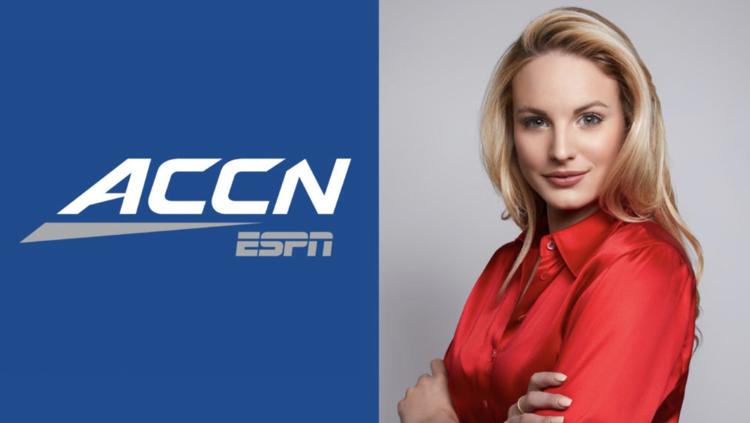 Two days later, George will return to the sidelines at Pittsburgh, where the Panthers will host Virginia at 7:30 p.m., also on the ACC Network. She'll work with Hasselbeck and Adam Amin.
Wood, the former U of L offensive lineman, will also debut Aug. 31, working East Carolina at North Carolina State at noon on the ACC Network. Wood's broadcast team will feature Wes Durham and Roddy Wood.
3. Looking for Three Know-It-Alls
I missed ACC Football Media Days in Charlotte because I attended the SEC media gathering in Hoover, Ala., last month.
So I need assistance. It appears that 173 media members voted for the ACC champion.
Clemson earned 170 votes.
Syracuse earned two.
Give one to Virginia.
I need names, phone numbers and email addresses for the three folks who picked against Clemson.
4. Questioning the Cards
The Athletic took the ranking game to the extreme this week. It ranked all 130 FBS teams.
The news was not encouraging for Satterfield's squad. According to Chris Vannini, the Cards will start the season at No. 101.
That is two places behind North Carolina. But the next-lowest-ranked team in the Atlantic Division is Boston College, No. 61. If you believe The Athletic, Louisville will be favored in two games this season: Eastern Kentucky and Western Kentucky.
5. ACC vs. SEC
The SEC remains the measuring stick in college football, the one Clemson targeted as Swinney, an Alabama grad, brought the Tigers to the top level of the game.
It's not surprising the first two weekends of college football will feature ACC-SEC matchups and that the SEC team will be favored in all three games.
Florida is the pick by 7 1/2 against Miami on Saturday.
South Carolina is the pick, also by 7 1/2, when the Gamecocks open against North Carolina and new coach Mack Brown at 3:30 p.m. Aug. 31 in Charlotte.
Alabama, surprise, is the pick to edge Duke by 34 1/2 in Atlanta in a game that will also be played at 3:30 p.m. on Aug. 31.
Related Stories:
Copyright 2019 WDRB Media. All Rights Reserved.