Old Cardinal Stadium, 1956-2019
CRAWFORD | Remembering Old Cardinal Stadium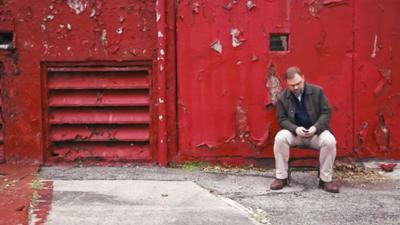 LOUISVILLE, Ky. (WDRB) – It was a little strange to be inside the gates one, last time. Josh Kidd, an Emmy-award winning WDRB promotions producer and videographer had an idea for a promo he wanted to do with me, so here we were, in the parking lot of Old Cardinal Stadium, on a gray day in December with rain spitting on his truck windshield.
The place was locked up, and we had to call someone to unlock the gates. Once inside, we did what we came to do, Josh got his shots, I looked around, and remembered. With the building's demolition scheduled, the memories keep flowing.
I remembered the first game I ever covered there, the Louisville Redbirds. It wasn't just any game. It was Sept. 6, 1992. President George H.W. Bush was in attendance. I got to mention it in my game story. Six words, after giving the attendance, "a Cardinal Stadium crowd of 21,113," I was allowed to insert, "that included President and Mrs. Bush."
That's it.
"Don't try to get cute," sports editor Harry Bryan said. "Don't try to be clever. Play it straight, and write the game."
For once, I played it straight.
As raindrops pelted us in the stadium last month, Josh and I weren't allowed to walk up into the stands when we got inside. Still, I looked up and remembered not feeling all too safe on the catwalk to the press box, which would sway from time to time when it was host to a full house.
The old place had its moments.
When it opened as Fairgrounds Stadium on Sept. 9, 1956, to an NFL exhibition between the Baltimore Colts and the Philadelphia Eagles, the day was perhaps remembered most for two non-football events – a massive traffic jam, which brought state fairgoers to a near-halt, and the halftime crowd inside the stadium booing Kentucky governor Happy Chandler so loudly that he cut short his planned remarks.
Chandler nonetheless was a big backer of bringing professional football to Louisville, but the city couldn't get it done.
That day also marked the first nationally televised football broadcast from the state of Kentucky. It wouldn't be the last.
A year later, the Colts would return to Fairgrounds Stadium with a familiar face, former University of Louisville quarterback Johnny Unitas.
Two years after the stadium opened it played host to a college football bowl game, the Bluegrass Bowl, a one-hit-wonder among bowl games, its lone edition in 1958 seeing Oklahoma State beat Florida State 15-6 before a crowd of only 3,152.
That wasn't supposed to be the bowl matchup. Organizers wanted the University of Kentucky to face Bear Bryant's first University of Alabama team. But Kentucky, which opened its season with a 51-0 blowout of Hawaii in Fairgrounds Stadium as part of the State Fair that year, had been treated so badly by Louisville fans that the team's players voted to turn down the invitation.
The day might've been most notable for the national ABC broadcast. It was the debut of a young announcer named Howard Cosell.
Six years later, the stadium would be the centerpiece of an offer by Louisville to become the new home of the Kansas City Athletics, and owner Charles O. Finley liked what he saw, but the American League stepped in and said no.
Instead, the park would serve as home to the Louisville Colonels minor league baseball team for two stints and would establish Louisville as a top minor league city with the Louisville Redbirds from 1982 to '99, becoming the first minor league franchise ever to draw 1 million fans in 1983.
The facility got a new name in 1982 – Cardinal Stadium. A nod to both the Redbirds' parent organization and the University of Louisville football team, still three years away from the arrival of Howard Schnellenberger as coach.
With the building of a new U of L stadium on campus, the facility got a new nickname, "Old Cardinal Stadium," and it became a badge of honor for longtime Louisville football fans.
"I've been following them since old Cardinal Stadium," is a nod to any fan who suffered through lean years, watched Schnellenberger build the program, and remembers where the program came from.
The stadium also served as host to countless high school football games, was the site of Trinity and St. X building a storied rivalry, and, on Dec. 7, 2002, played host to one of the most storied games in state high school history, when Brian Brohm led Trinity to a 59-56 win over Michael Bush's Male team. It was, many observers said, the greatest high school game they'd ever seen.
Now, all those memories will have to do without a physical home. The stadium, long since condemned, is coming down.
"This is a place that is etched into Louisville memory," Louisville historian Tom Owen said. "To see it go will certainly stir gigantic pools of memory for folks who have been around for very long."
Sitting there while Josh Kidd did his work, I couldn't help swim in my own pools of memory. The football games in my days as a U of L student. Covering games there as a young reporter. And sitting there, alone, in what probably was the last thing the facility was used for.
"What's the theme of this thing," I was asked during the shoot.
"I think the theme is that I'm old," I joked.
I'm all right with that, though. Since the spot started to air, I've heard so many memories from people about that old place. Concerts they saw – the Rolling Stones played there, and Chicago. The games they attended.
The paint may be peeling and the walls about to come down, but the memories made inside the old stadium won't be so quickly erased.
Copyright 2019 WDRB News. All Rights Reserved.