LOUISVILLE, Ky. (WDRB) -- The Kentucky Derby returns to its historic start date of the first Saturday in May in 2021 after being postponed because of COVID-19 last year, eventually being run in September with few fans in attendance.
The track expects to be at 40% to 50% capacity in its grandstand when this year's edition of the race is run at Churchill Downs on May 1. Mitigation measures are not expected to be relaxed.
The Derby will look more like itself, but the ongoing pandemic will still mean changes from what fans have been accustomed to. If conditions surrounding the pandemic improve, Churchill Downs says it will update fans via its @KentuckyDerby Twitter account. They can also follow Derby updates at WDRB, WDRB.com and this story will be updated if information changes.
Below are some questions and answers regarding policies and protocols that Churchill Downs expects will be in place come Derby Day.
Q: Will the Derby take place on the first Saturday in May?
A: We do not anticipate moving our traditional date of the first Saturday in May. Last year, racing was not permitted in the state of Kentucky at all on the first Saturday in May so we had to move the Derby in compliance with those restrictions. This year, we don't anticipate any restrictions on running the race on its traditional date.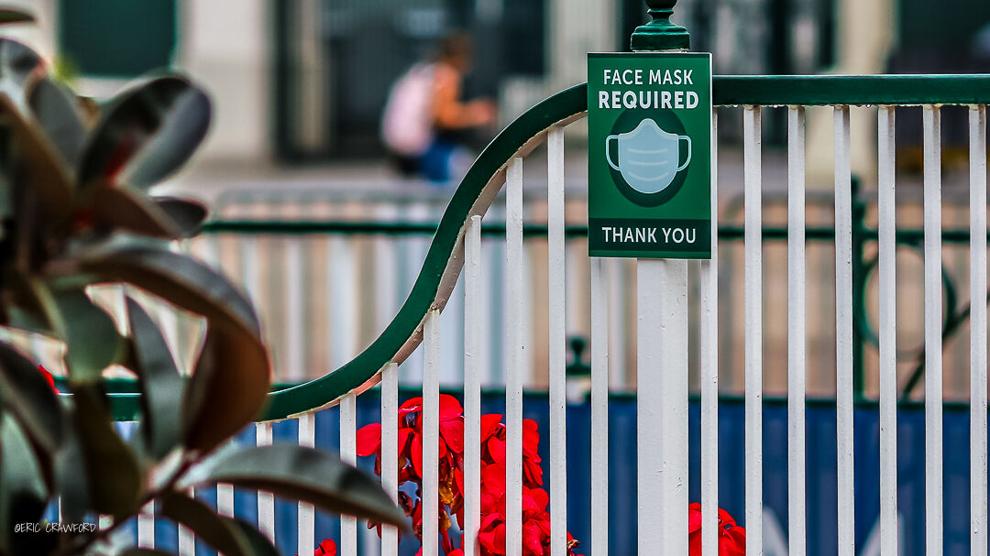 Q: Will masks be required at this year's Derby? 
A: All indications suggest that masks will be required at Derby 2021 based on the projections of public health experts. We will continue to operate within the guidance and recommendations issued by local and state health officials as well as the CDC.
Q: If I am fully vaccinated, will I have to wear face mask and socially distance form those outside of my private group?
A: Guidance from local and state regulators indicates that all attendees will be required to follow the safety protocols outlined in our Health and Safety Operations Plan plan regardless of vaccine status.
Q: Can I still purchase General Admission or infield tickets?
A: Additional ticket inventory has been made available and infield tickets remain on sale for Kentucky Derby and Oaks days. Tickets to Churchill Downs Racetrack for all Kentucky Derby Week events are on sale at this website.
New two-day Kentucky Oaks and Kentucky Derby ticket options remain on sale. The location uncovered reserved bleacher seating in the First Turn and uncovered reserved box seating for six in the Infield, which will be temporary structures that expand the perimeter of reserved seating opportunities. Additionally, there are a limited number of first floor grandstand and second floor grandstand reserved seats available for purchase.
The track also is offering infield-only tickets at $75 per admission if purchased before April 18. The price goes to $80 on April 19 and $85 on race day
Two-day infield-only tickets for both Oaks and Derby are $120 if purchased prior to April 18 or $135 if purchased between April 19-29. An official program is included with all tickets. Patrons will be required to wear masks and keep social distancing protocols. 
Racing fans who buy the infield-only tickets must enter the track at the infield admission gate at Central Avenue and Fourth Street. There will be access to concession stands in the infield, along with designated restrooms and wagering windows.
Q: Are there other options for spending time at the track leading up to the Derby, such as Dawn at the Downs?
A: Churchill Downs has made Derby training hours free to the viewing public in 2021. From 7-10 a.m., fans can enter the track through the paddock gate after parking for free in the adjacent White Lot. They will be directed to Sections 115-117, where they can watch the morning workouts. Kentucky Derby and Oaks contenders take to the track daily from 7:30-7:45 a.m. following a track renovation break from 7-7:30.
Derby colts are identified by special yellow saddle cloths. Oaks fillies wear pink saddle towels. The free training hours will run through Wednesday, April 28.
Between Saturday, April 17, and Friday, April 23, guests may bring in their own food and beverage during the morning workouts. Food and beverage may not be brought into the facility between Saturday, April 24, and Wednesday, April 28, because of Kentucky Derby Week security protocols. But Churchill Downs' new Paddock Grill will be open during that period to offer breakfast items for purchase.
Q: What is being done to protect the backside workers that live on-site at Churchill Downs? What precautions will be taken for when they return? 
A: Just as the rest of the team at Churchill Downs Racetrack, the backside now operates under increased health and safety protocols. When backside workers return to the track in mid-March, a number of COVID-19 mitigation procedures will be in effect including:
100% requirement for protective face coverings 
Daily medical monitoring of all backside workers 
Additional hand washing & sanitizing stations in place
Social distancing guidelines in place
Controlled access areas in place to limit unauthorized entry into the backside 
Q: What tickets are available to the 2021 Kentucky Derby and Oaks?
A: Based on current public health guidelines, we expect seating capacity for the 2021 Kentucky Derby to be extremely limited. At this time we are working to accommodate guests with contractual seating. If the circumstances surrounding the spread of COVID-19 improve, then we will sell more reserved seats and consider selling general admission tickets. To be notified if and when additional tickets become available, please subscribe to the Kentucky Derby's email list through the box on this page or follow @KentuckyDerby on social media. You may also be able to purchase tickets which become available from contractual guests through our official ticket resale site at kentuckyderby.com/resale or through our official experience package partner at derbyexperiences.com.
Q: Will there be any changes to tickets for this year's Derby?
A: This year, reserved seats to the Kentucky Derby and Oaks will be all-inclusive. This change allows us to improve our guests' experience by reducing the amount of time spent in line, eliminating the need for cash transactions for food and beverages and providing the opportunity to try a greater variety of food. Further information can be found at kentuckyderby.com/all-inclusive.
Q: Will my tickets be refunded if COVID causes the Derby to be canceled or postponed?

A: We don't anticipate any restrictions on running the Kentucky Derby this year on our traditional date of the first Saturday in May. 
If you purchase tickets directly through Churchill Downs via Ticketmaster or the Official Kentucky Derby Ticket Exchange, and spectators are not permitted, you will be refunded the full amount paid less any processing, handling or shipping fees. Churchill Downs' full ticket & admissions policy can be found here. 
Derby Experiences has worked with its hotel, tour & transportation partners to offer an improved refund policy in 2021. If you purchase tickets through our official experience package partner, Derby Experiences, and spectators are not permitted, you will receive a credit for 100% of your payment towards the next scheduled running of the Kentucky Derby. For more information visit derbyexperiences.com
If you purchase tickets from any other source, you will be subject to that source's refund policy.  Churchill Downs is unable to process refunds for tickets purchased through a third party.
Q: When will tickets to the rest of Derby Week and the Spring Meet go on sale?
A: Derby Week Tickets and Spring Meet Tickets are now on sale.
Copyright 2021 WDRB Media. All Rights Reserved.