LOUISVILLE, Ky. (WDRB) -- It started simply enough. I saw a couple of folks on Twitter posting everything that had happened in their lives since the FBI unsealed its investigation into college basketball corruption that wound up in Louisville dismissing Rick Pitino and Tom Jurich, and eventually overhauling their entire storied men's basketball program.
"I was 19 at the time," Daniel Bird (@_birddanile) posted on Twitter. "Since then, I have lived in 5 different houses, obtained 2 degrees, worked 2 different full-time jobs each for over a year & now turn 25 in 3 months. Glad the NCAA took swift action here."
I liked it. It made me think. When the (you-know-what) hit the fan in 2017, all of my three kids still lived at home. One has now graduated from college, another is a manager at a local movie theater and the youngest left for college last month.
In our national lives, we've survived a worldwide pandemic, war, natural disasters and two presidential elections.
So I asked the question of others. What has happened to you in the 5 years, 1 month and 7 days since the news broke?
Here's what some of you had to say: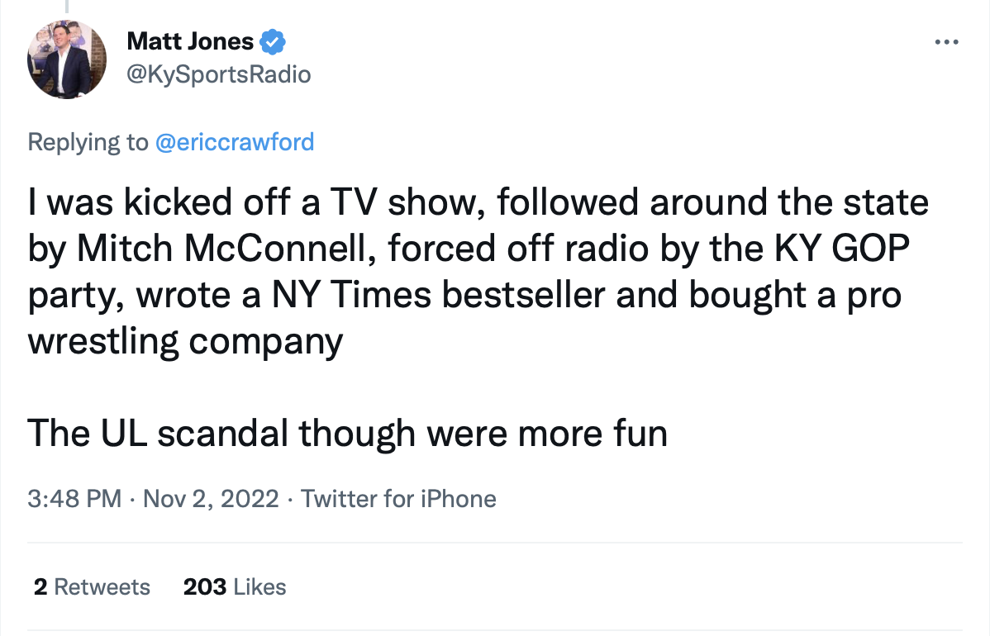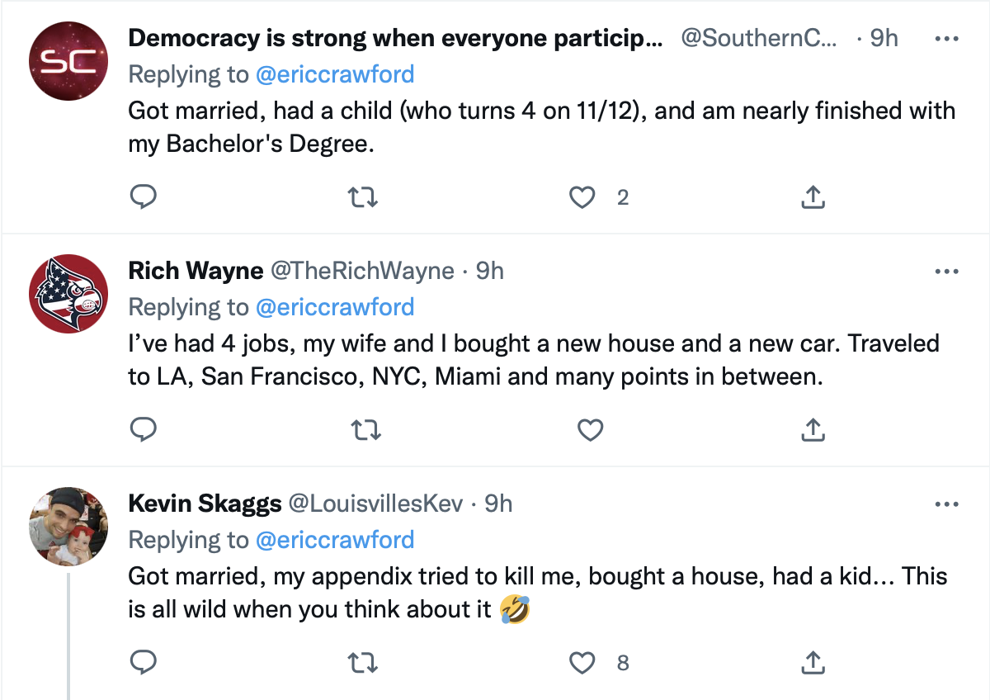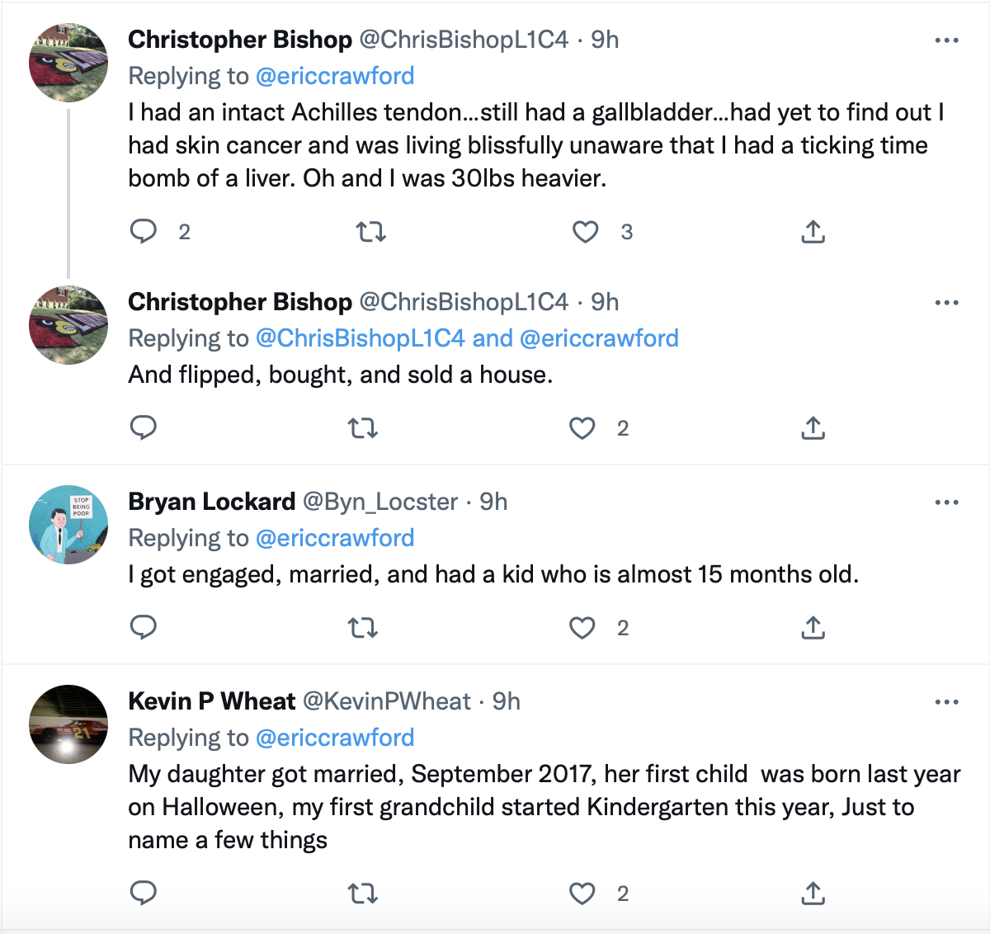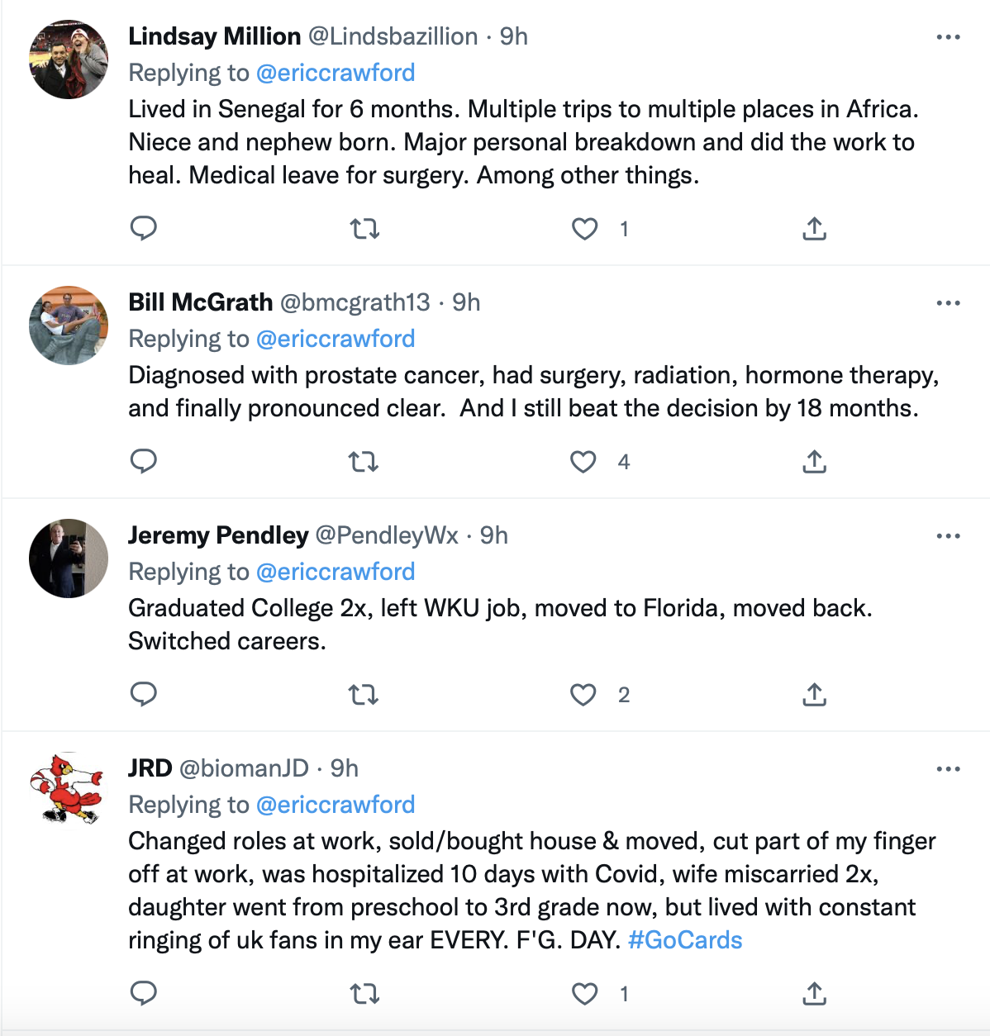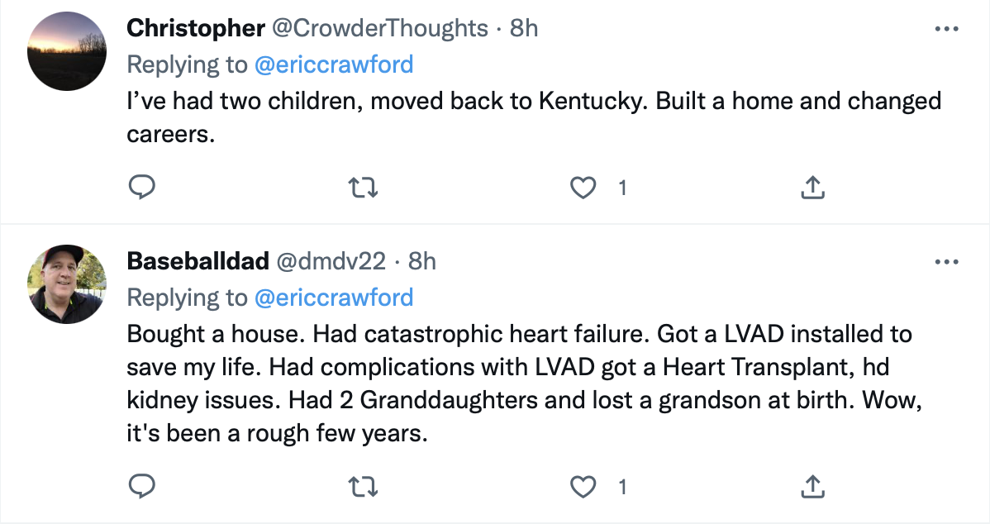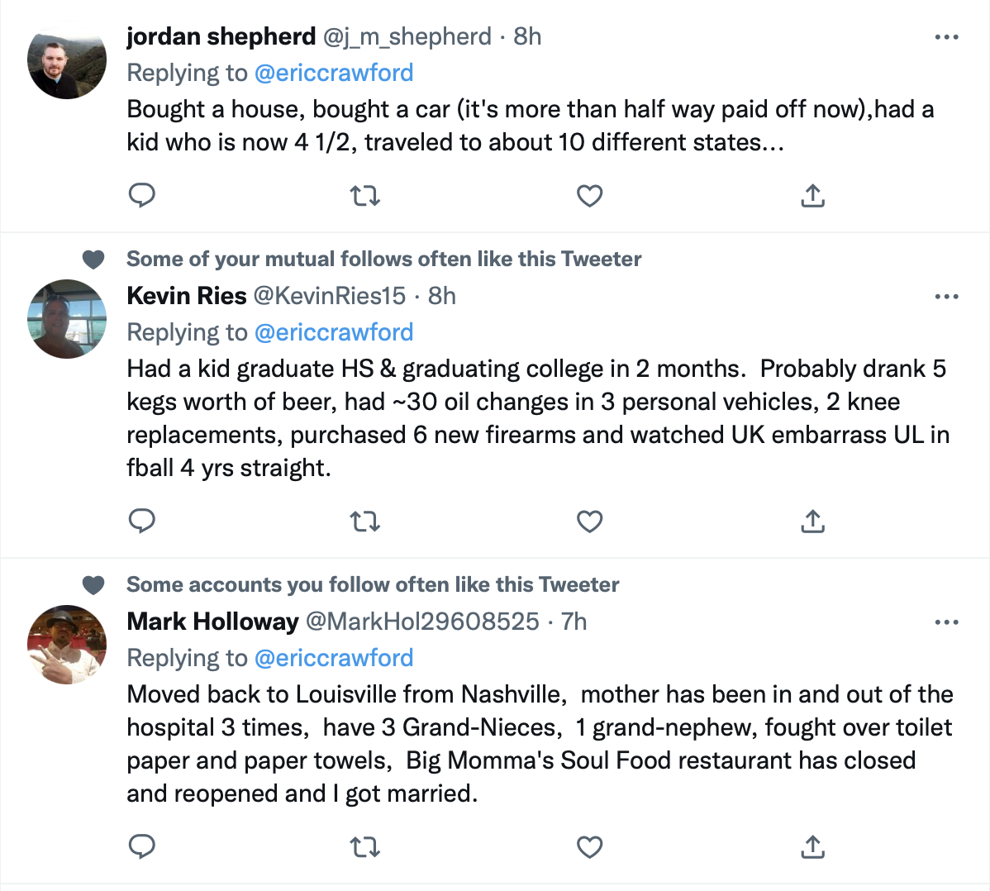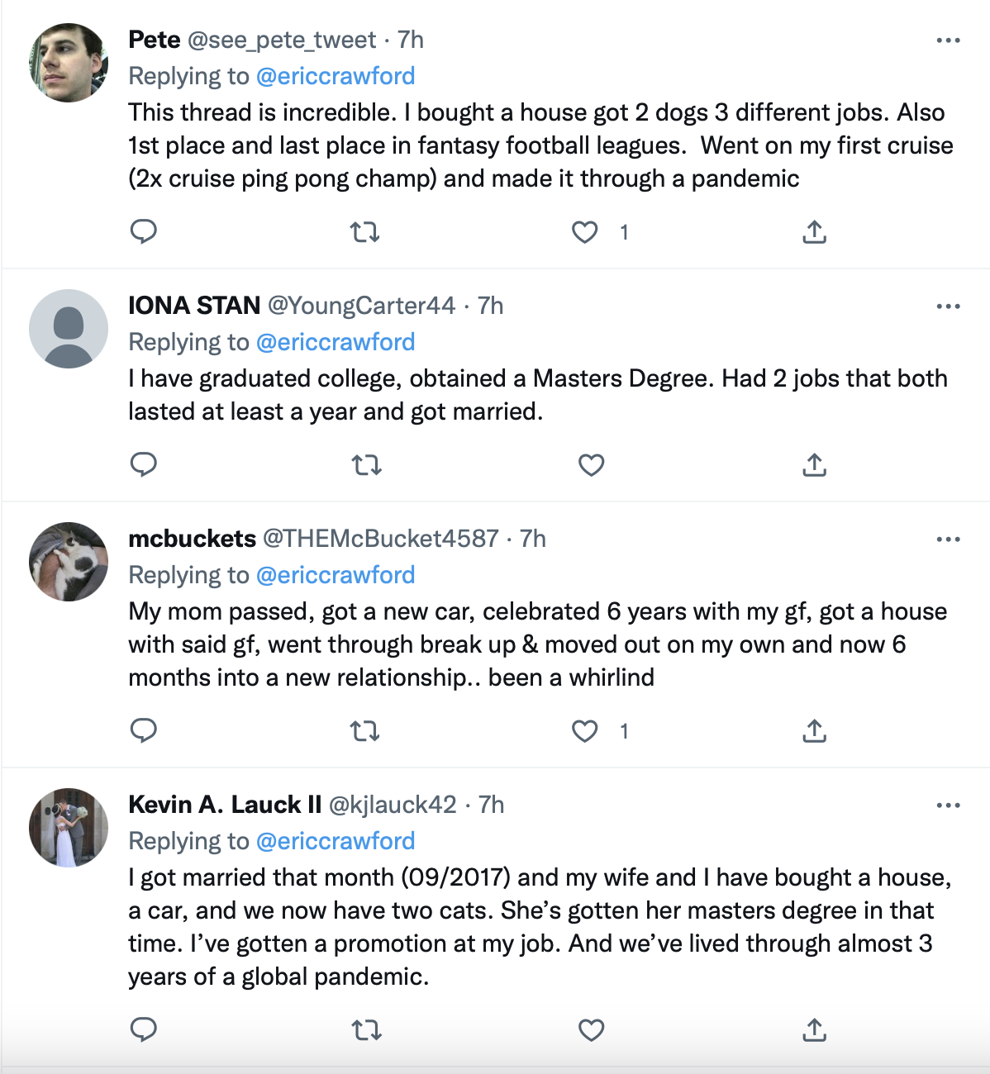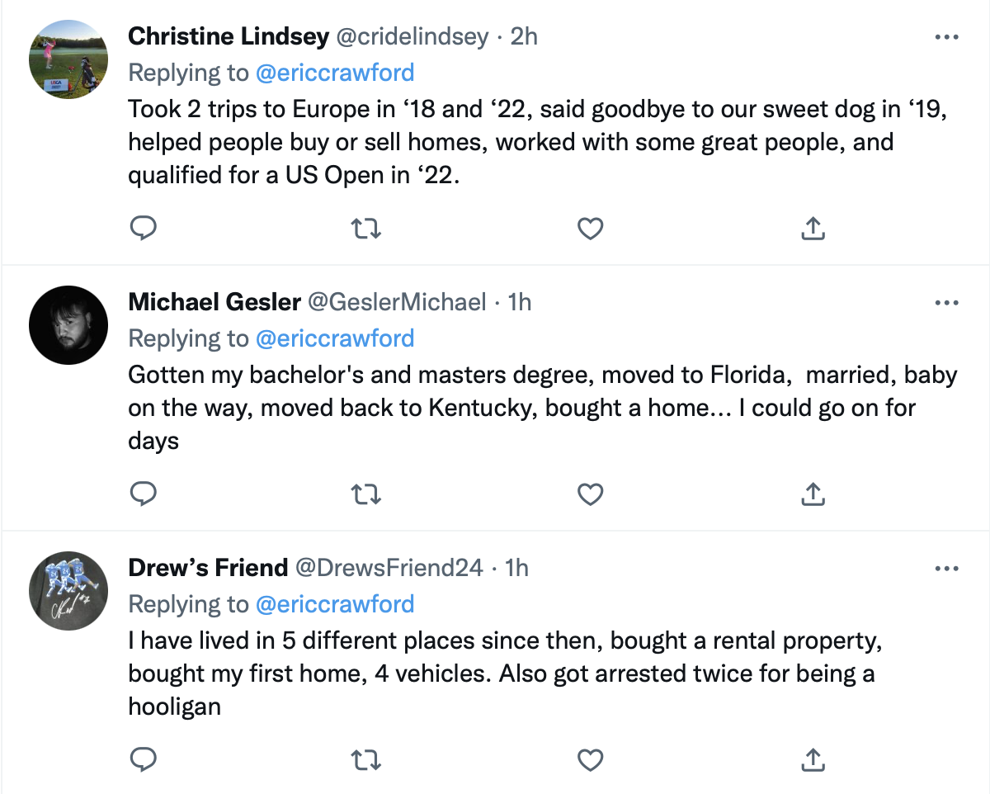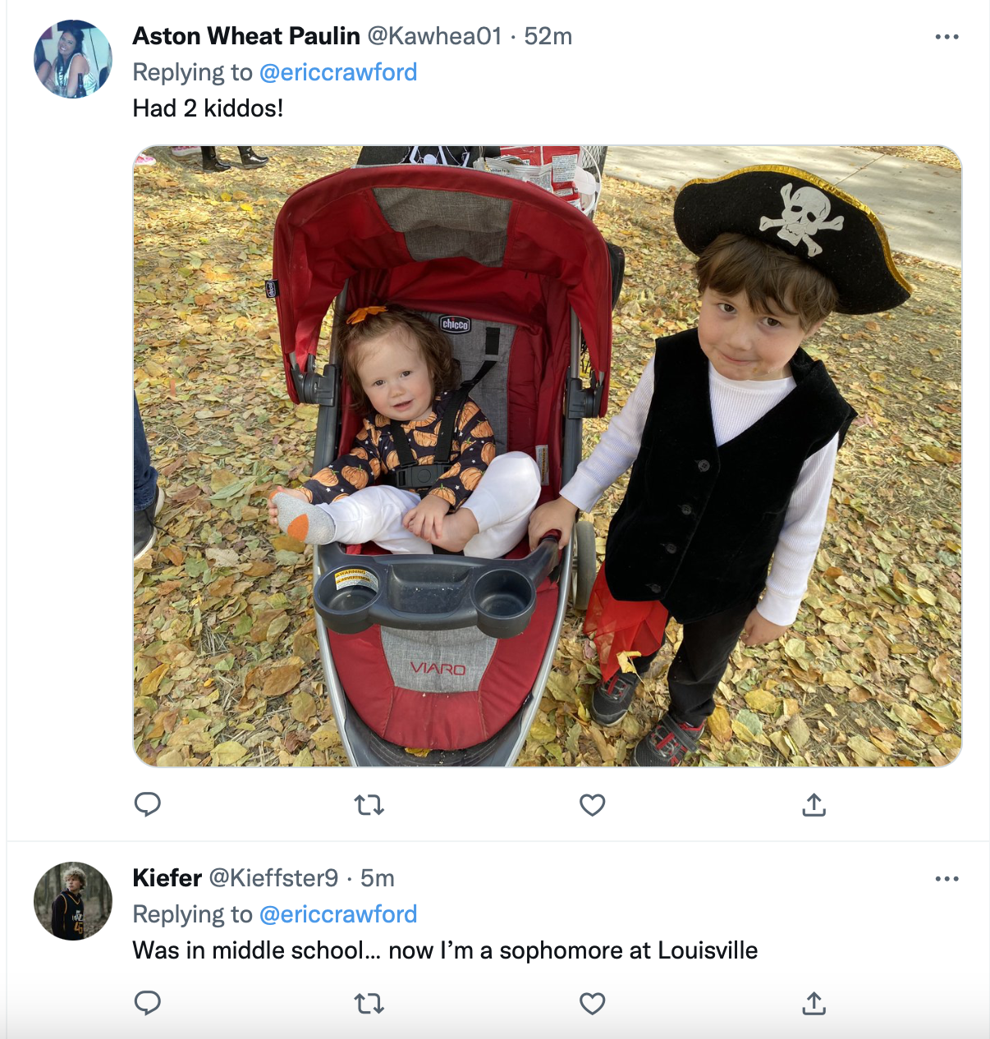 Want more? There are more responses, and you can add your own, in the Twitter thread here.
We've all come a long way. Here's to better days.
Copyright 2022 WDRB Media. All Rights Reserved.