LOUISVILLE, Ky. (WDRB) -- After just five games of the 2021 season, the Louisville Xtreme has been kicked out of the Indoor Football League. 
The Xtreme, which in April moved to the KFC Yum! Center, had its league membership terminated Monday "for failure to meet and maintain league obligations," the IFL said in a post to its website. The IFL's Board of Directors voted unanimously in favor of removing the team from the league two days after the Xtreme announced its game against the Green Bay Blizzard at the Yum! Center was postponed "after consulting with Indoor Football League officials."
In a statement released Tuesday, Xtreme leadership said the team "has no intentions of folding and we look forward to an exciting 2022 season."
"Although we are saddened by the IFL's decision we understand and wish the league the best," the statement says. "We are currently in the process of notifying all of our sponsors and season ticket holders as to next steps. We ask that everybody be patient during this time of transition."
The team will be removed from the league's remaining schedule, beginning with a game that was slated for Saturday night against the Frisco Fighters in Frisco, Texas.
"This is a regrettable situation, but as our league continues to generate positive momentum this became a necessary action," IFL Commissioner Todd Tryon said in the news release. "We have tremendous respect for Victor Cole and his partners in Louisville and the hard work they put into developing Louisville as a viable IFL franchise. However, as we position the IFL for long-term success, it is imperative that we maintain the high standards we have set as a league."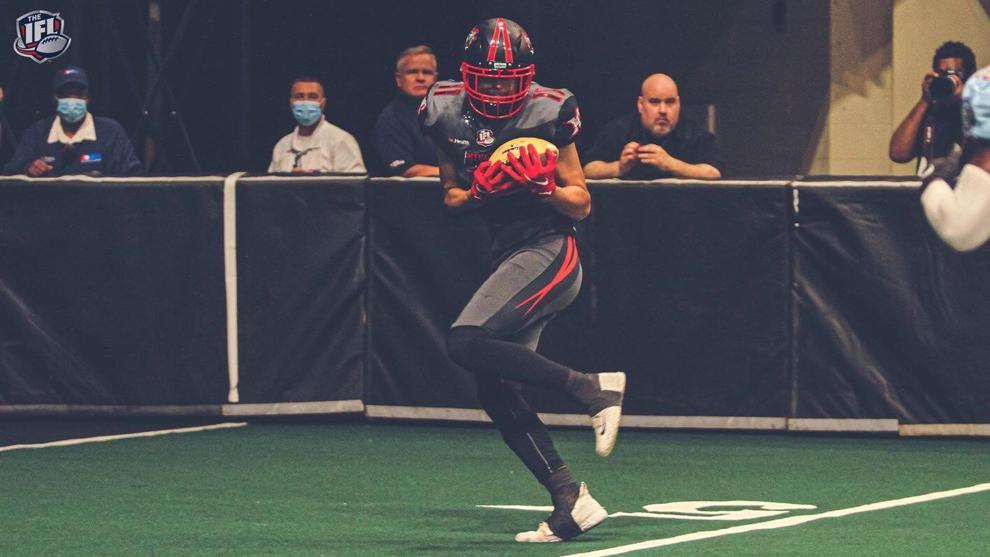 The Xtreme joined the IFL in November 2020 and previously played at Freedom Hall. The team's ownership group included former University of Louisville and National Football League quarterback Chris Redman, who was the franchise president but told WDRB Sports on Monday that he stepped down three weeks ago.
With the move to the downtown arena that houses Louisville men's and women's basketball, the team billed the 2021 season as an "inaugural" campaign. 
"It's like scoring a touchdown for our downtown at a time when cities all over the country are trying to figure out how we're going to come back from this pandemic," Louisville Mayor Greg Fischer said at a February news conference announcing the Xtreme's move to the Yum! Center. 
Capacity was limited during early season contests due to COVID-19 restrictions. 
Related Stories: 
Copyright 2021 WDRB Media. All Rights Reserved.