LOUISVILLE, Ky. (WDRB) -- The hallways were lined, and now, so are the new bookshelves.
Chris Mack and his wife Christi unveiled Coach Mack's Corner on Thursday at Crum's Lane Elementary in Louisville.
"Hopefully, it excites the kids. That's the most important thing," Louisville men's basketball coach Chris Mack said.
The goal is to promote reading by providing hundreds of news books and magazines to the school to go along with a renovated section of the library.
"It opens a lot of doors as you get older," Mack said. "So if it can be fun for them, and they can enjoy some of the material and some of the things they're reading, hopefully that continues to inspire them as they go through their grade school years."
There are five Coach Mack's Corners in the Cincinnati area. This is the first one in Louisville, and picking the school was easy. They just went right to the one Christi Mack attended as a student.
"It was a pretty easy choice, and just this area is really special," she said. "Driving over here this morning, just seeing from where I walked from school to my great grandfather's house, brought back a lot of memories."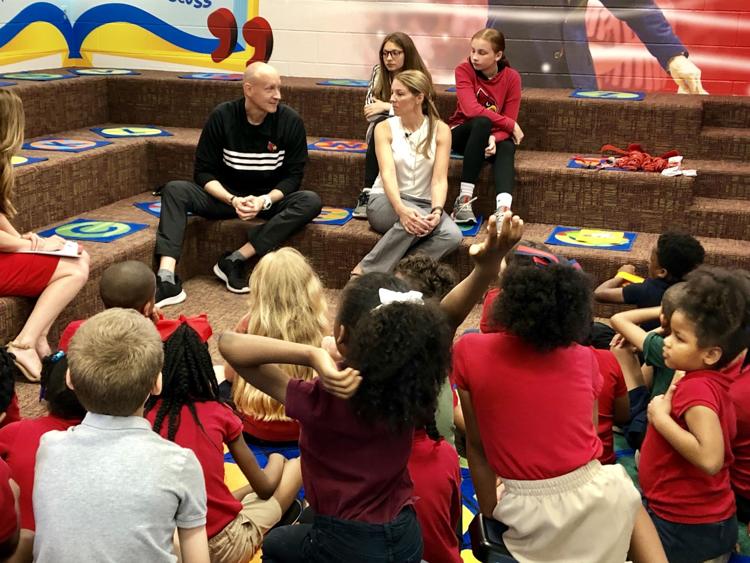 The Macks' plan to follow up with the kids, and they'll continue to re-stock the shelves to keep the books fresh. The hope is to create some passion and let the kids take it far from the newly created corner in their library and the school hallways they lined to welcome the Macks.
"Reading is important, not just throughout the school hours but also through the summer," Chris Mack said. "So hopefully we inspired them a little bit."
Coach Mack's corner is open, and now the books can follow.
Copyright 2019 WDRB Media. All Rights Reserved.