LOUISVILLE, Ky. (WDRB) -- Hours after storms rolled through Fairdale earlier this month, Richard Clark pored over a raft of documents on his kitchen counter. The papers included court records, letters to public officials, handwritten notes and memos detailing his longstanding concern with one of his neighbors: the dam at Mitchell Hill Lake.
The reservoir in Jefferson Memorial Forest holds about 2.8 million gallons of water, roughly four Olympic-sized swimming pools. It is considered a "high hazard" dam because experts believe a failure would likely result in loss of life.
A state inspector last reviewed the Metro government-owned impoundment in 2022 and rated it in poor condition — the lowest acceptable rating — because of "on-going maintenance issues and structural concerns." A different inspector gave the same assessment the year before.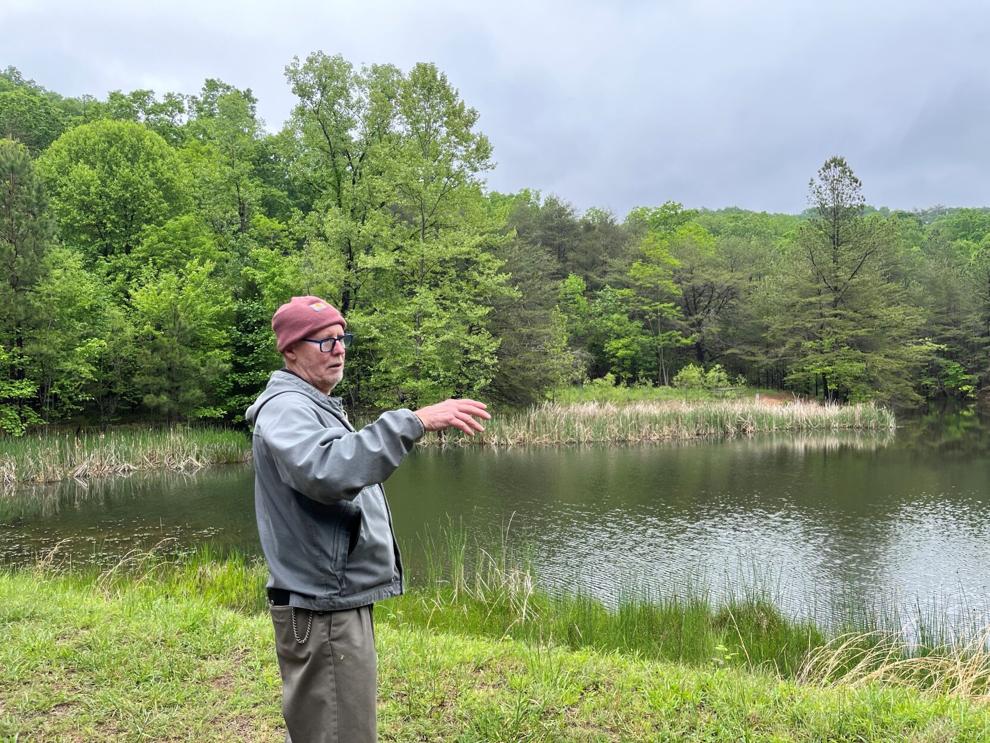 Clark, who lives about 1,000 feet downhill from the lake, has warned his neighbors for years about what he views as potential problems there. Among those is the state of the spillway, which allows the dam to discharge excess water without damaging the structure.  
"I told them that if that dam breaks, it's going to take all of Holly Hills and everybody all the way down there," Clark said, referring to a dense subdivision nearby. "Besides me, it's going to take everybody."
Mitchell Hill Lake is one of 20 such dams in Jefferson County classified as a high or significant hazard due to the possible impact from a worst-case scenario: a failure. Those deemed a significant risk would likely lead to property damage if the structure suddenly burst or spilled uncontrolled amounts of water.
In March, the owner of Silver Crystal Dam near Fairdale was forced to lower water levels after a partial collapse led to a leak and a public warning that the dam could fail. That incident prompted WDRB News to review the condition of similar dams in Louisville Metro, relying on state inspection records and correspondence obtained under Kentucky's public records law.
Our investigation provides a snapshot of Louisville's significant- and high-hazard dams, a collection of public and private structures in urban, suburban and outlying areas. It also sheds light on a regulatory system in which recommendations and orders from state safety inspectors sometimes go unheeded with no penalty.
Among other things, we found:
One-quarter of these dams are in poor or worse condition. Besides Mitchell Hill Lake, one other high-hazard dam also is in poor condition: the Windsor Forest Dam near Waverly Park.

Despite suggestions from state inspectors with the Kentucky Division of Water, neither of those dams has an emergency action plan in place, a road map for a potential breach or failure that dam safety advocates recommend.

Inspectors ordered the owner of the Windsor Forest impoundment to create a strategy by the end of 2022 to repair the dam's spillway to prevent "possible failure." More than five months after the deadline, no such plan has been submitted.

A significant-hazard dam at McNeely Lake has been out of compliance since 2015 with Kentucky standards for handling and passing water during heavy rains. Since 2017, the Division of Water has urged the owner, the Kentucky Department of Fish & Wildlife Resources, to upgrade it; that hasn't happened.

Similarly, the owner of the Joe Guy Hagan Dam in Middletown was told in 2021 to make improvements to its dam, which also doesn't meet state standards. No upgrades have occurred.
Making dam repairs can be expensive, and funding options often are limited for private owners, said Mark Ogden, project manager with the Association of State Dam Safety Officials. 
Generally speaking, Ogden said work to modify dams to meet standards for holding and clearing stormwater ought to start once regulators determine they aren't in compliance.  
"It's important — and not to be flippant — but it needs to be done before that big storm hits," he said. "And we don't really know when that's coming. It could be tomorrow. And at that point, it's too late."
There have been no dam malfunctions in Louisville on record, according to Metro government's current hazard planning report approved late last year. But the report concludes that dams and levees will likely be affected by climate change, with the risk increasing for aging dams that were designed "for a climate that no longer exists."
"It's just important for dam owners and regulators and private engineers and everyone to work together to get these upgraded as soon as possible," Ogden said. "Because we don't know when that next big flood is coming that could cause that dam to fail."
---
Emergency plans rare
Besides making necessary repairs and doing other maintenance, dam owners often are encouraged to develop emergency action plans, or EAPs. These can include phone numbers of emergency officials, a checklist of how to handle an incident and well-defined maps of areas that should be evacuated.
In fact, the importance of having those plans is one of the main takeaways from the incident at the Silver Crystal Dam, said Carey Johnson, director of the Kentucky Division of Water.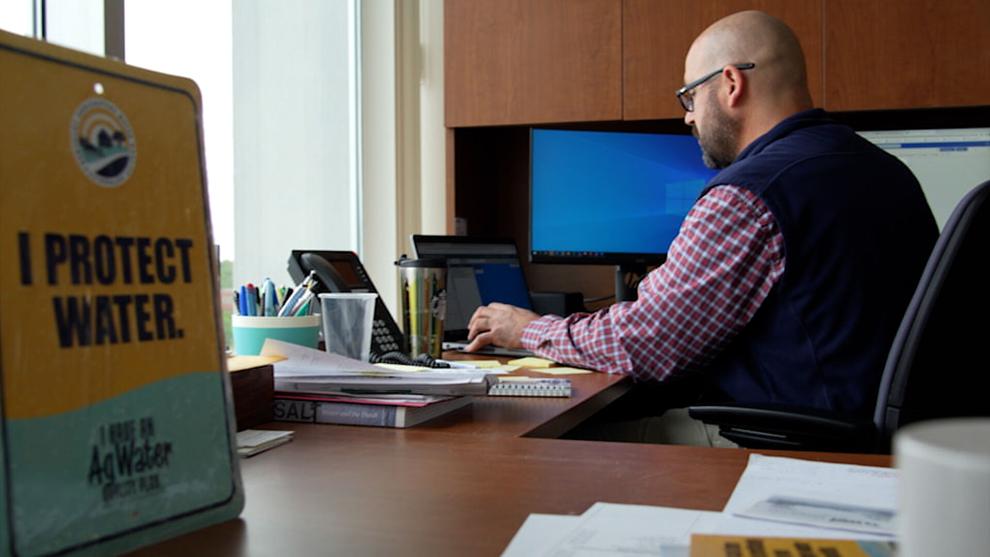 "I think the first and foremost lesson, especially for dam owners, is to have a plan," he said, adding that without one "it's basically an unknown risk for the dam owner.
"So having the emergency action plans not only informs the dam owner of that risk, but, through the community engagement process and emergency management process, the people that could potentially be impacted will also be informed as well."
But just seven of the 20 significant and high-hazard dams in Louisville have such plans in place, according to WDRB's analysis. That's because while EAPs are encouraged, they haven't been mandatory in Kentucky. After years of stalling, however, a bill approved in the 2023 General Assembly will require owners of dams in those two highest hazard categories to develop the plans.
The legislation was backed by state dam safety officials, and Johnson said it will likely take two to three years to get input from dam owners and others and craft regulations.
Yet even before the recent legislative effort, state inspectors were urging owners of several at-risk dams to create their own plans, including three owned by Louisville Metro Parks & Recreation: Mitchell Hill Lake, Tom Wallace Lake and Waverly Park.
Those recommendations weren't followed by former Mayor Greg Fischer's administration.
Metro Parks declined an interview request for this story, although it did respond to written questions. It did not explain why it hasn't enacted the emergency action plans as suggested for those dams, but spokeswoman Morgan Woodrum said the agency will follow the plans established by Louisville Metro Emergency Management Services during an emergency.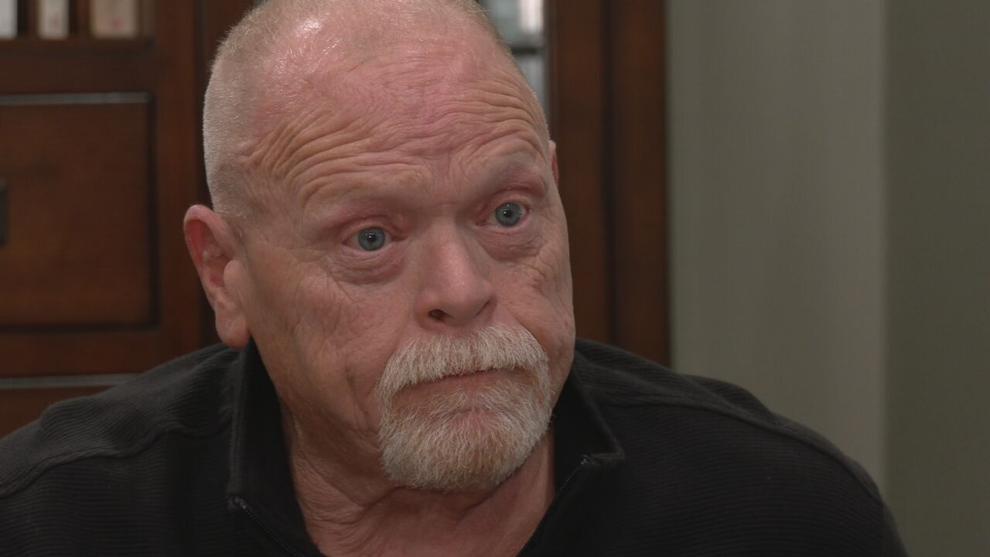 Jody Meiman, the city's emergency management director, acknowledged that while some dams might not have specific emergency plans, crews will respond in the event of an incident. He cited the reaction to the Silver Crystal Dam in March as one example.
"For the public to just think that we don't have one specific (plan) to a dam near them doesn't mean that we're not going to respond adequately," Meiman said. "We're going to respond."
Still, Metro Council member Dan Seum Jr., R-13, who represents people living near the Silver Crystal Dam and the Mitchell Hill Lake Dam, said he wants Metro Parks to develop emergency plans for its dams within the next year.
Seum plans to start that push after the council finishes its work on the current city budget in the coming weeks.
"We need a comprehensive plan," he said. "And that's what we're going to ask for and require out of the parks (department). So we'll get it in front of committee here soon after we get out of this budget and get this started."
---
Dams in poor condition
There are five dams in Jefferson County that inspectors have rated poor or worse during their most recent inspections, according to state documents:
McNeely Lake Dam, the significant-hazard dam owned by the state Fish & Wildlife Department in southcentral Jefferson County, has been "hydraulically deficient" since 2015. That means it doesn't meet the state requirement for passing water through its spillway during heavy rain.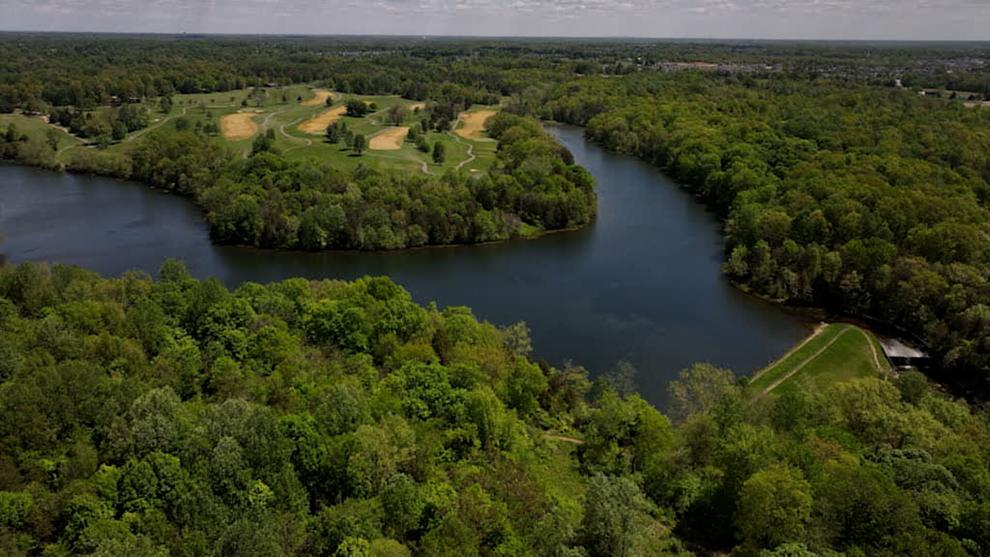 The dam "must be upgraded" to meet Kentucky standards, Paul Miller, the then-director of the Division of Water, warned in a 2020 letter to Rich Storm, commissioner of the wildlife agency.
"The dam could overtop during a large rainfall event," Miller wrote. "Overtopping can cause severe damage and eventual failure of the structure, threatening infrastructure downstream."
Despite that order and a similar one in 2017, no such work has occurred.
Michael Scott, division director of the wildlife department, said his agency doesn't have the money to carry out such a major construction project and would need the Division of Water to secure state funds for it.
"They kind of lead the charge as far as getting the state appropriation," he said.
Kentucky lawmakers allocated $8 million for state-owned dam repairs in the two-year budget that is in place until next summer. Johnson, of the Division of Water, said there is a "lowered risk downstream" of the dam at McNeely Lake because of an easement that limits development.
Johnson said he believes McNeely Lake Dam ultimately will be upgraded to meet the state standards. But for now – and despite previous Division of Water guidance – "there hasn't been the specific need to update that structure structurally, so we've been able to reprioritize those state-owned dam dollars on more significantly risky dams," he said.
Another dam in poor condition, the Joe Guy Hagan Dam in Middletown, also doesn't meet the minimum Kentucky requirement for passing water. Gary Wells, of the Division of Water's dam safety division, told the owners in 2021 that "you must upgrade the dam."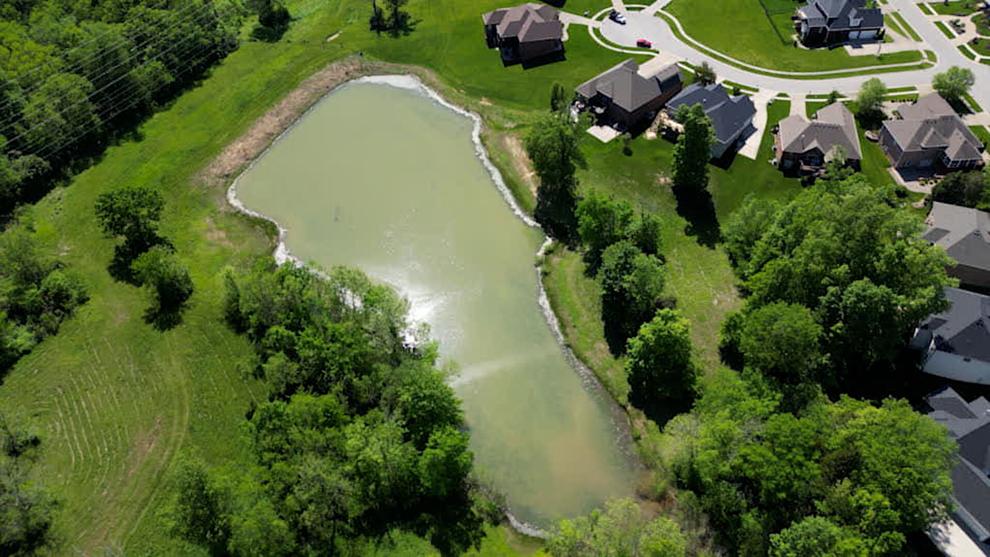 A representative of the group that owns the dam did not respond to email and phone messages seeking comment for this story.
The Division of Water isn't aware of any improvements made since the April 2021 inspection and hasn't issued any related construction permits, spokeswoman Robin Hartman said in an email.
"If the structure is determined to remain out of compliance during the next inspection an NOV (notice of violation) may be issued to begin formal enforcement proceedings," she said.
Windsor Forest Dam, a high-hazard dam south of Waverly Park in southwestern Jefferson County, was rated in poor condition during an inspection in February 2022 because of structural concerns. State officials ordered the Windsor Forest Association, the homeowners' group that owns the dam, to create a plan by the end of last year to repair the spillway.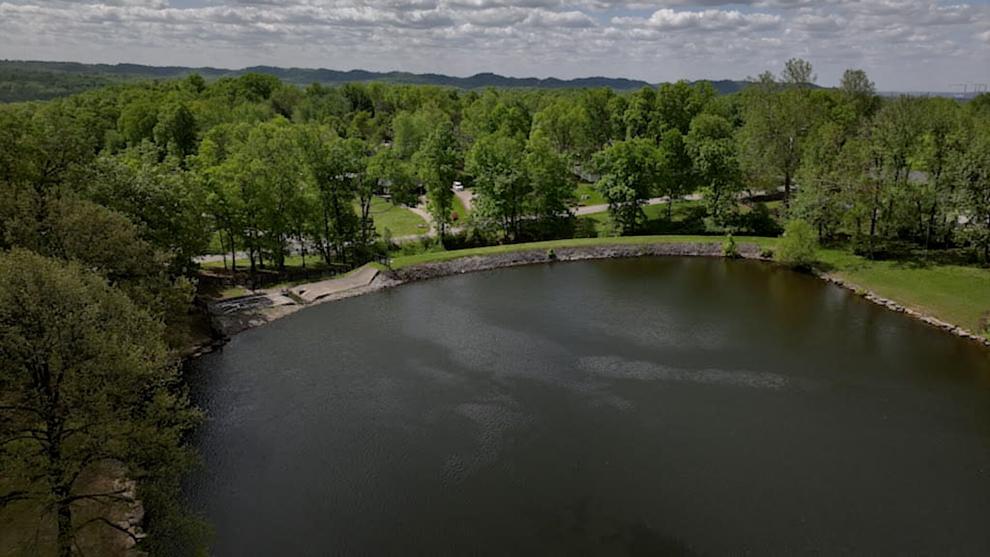 Mike Fleitz of the Windsor Forest Association said there is a leak beneath the spillway that he was told could be fixed if a concrete wall was added. But then "the rules have changed" and that solution was no longer acceptable, he said.
"We're out tens of thousands of dollars for tests and stuff," he said. "And nobody can tell me what to do to fix it."
Hartman said the Division of Water has been in contact with the homeowners' association's engineer.
Metro Council member Khalil Batshon, R-25, said in a statement that he recently spoke with Fleitz about the status of the dam.
"I have full confidence in the efforts of Mr. Fleitz and the Kentucky Division of Water to make sure this dam poses no safety issues for our residents," he said.
Batshon also said he was told an emergency plan is "nearly complete."
The Silver Crystal Dam was rated unsatisfactory after the March breach. A state violation notice issued March 22 found the owner, the South Park Country Club, did "unauthorized construction" to add a new spillway and didn't submit construction plans or get a permit and written approval.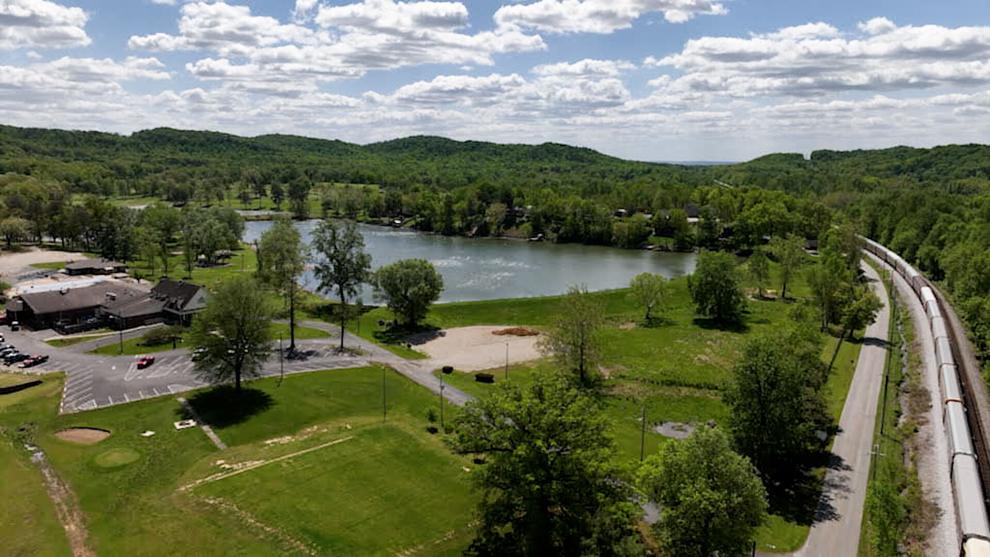 David Huffman, the club's general manager, told WDRB News last month that members were working with several engineering firms on a plan to make needed repairs and expects to meet a May 31 deadline set by the state.
Back in Fairdale, the Mitchell Hill Lake Dam was rated in poor condition in 2021 and 2022 for maintenance and "structural" reasons.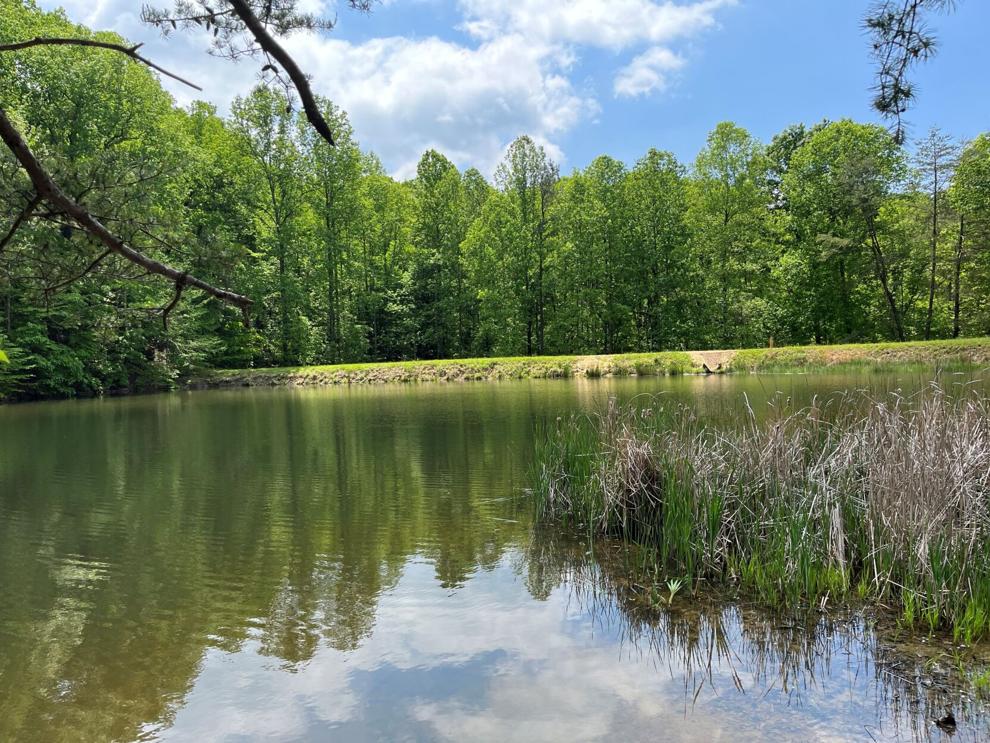 During the most recent inspection in 2022, an inspector noted erosion at various parts around the dam, damage from animal trails, fallen trees in the spillway and sections of grass cover in poor condition.
In both years, inspectors recommended that Metro Parks establish "a 25 foot buffer around the dam clear of tree growth to prevent damage to the dam from downed trees, root systems growing into the embankment, and tree canopy shading the grass cover."
That work wasn't done, parks department spokeswoman Woodrum said, because it would have resulted in a loss of 40 mature trees. "We have selectively cut a few trees in this area to help promote the grass growth," she said.
There also hasn't been any change in "seepage" at the dam observed in 2022, she said.
Clark, the neighbor who lives near the dam, sued Metro government in 2013 and alleged the "deteriorated" and "unmaintained" spillway pushed debris into his pond, killing fish there. The city argued that it was entitled to sovereign immunity and protected from certain lawsuits.
A judge agreed with Metro government in 2017 because of a fresh appeals court ruling, "harsh as it may be."
As he walked on the crest of the dam in early May, Clark said he'd prefer to have the money back he spent on the lawsuit. But he recognizes that's not possible now.
He said he still worries about the earth-made, rock-filled spillway, which unlike other city-owned dams isn't made of concrete. Ideally, he said, Metro Parks would lower the water levels in Mitchell Hill Lake.
"Let it drain down," Clark said. "And then it raises up in the storm, and goes back down."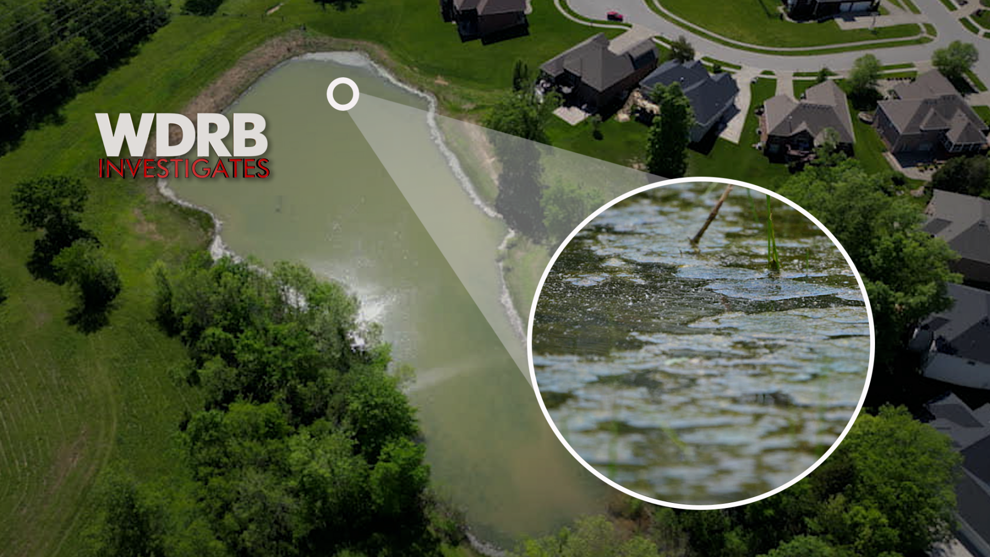 Copyright 2023 WDRB Media. All Rights Reserved.