A Tornado Watch has been issued for our region as strong thunderstorms begin to develop, but none of our WDRB counties are included in this.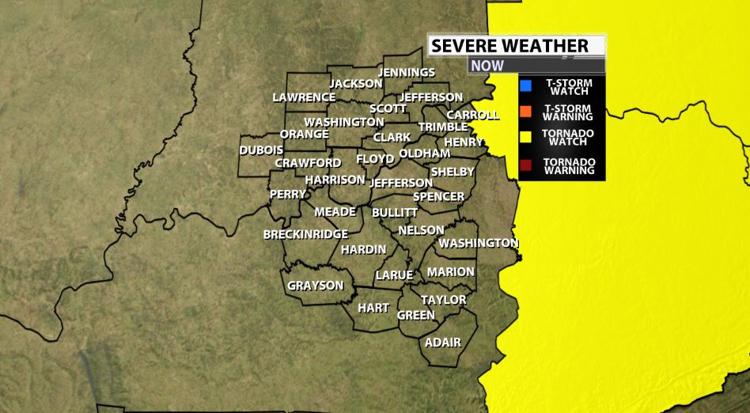 These are the same areas that we highlighted as being at the highest risk of stronger storms and the areas the Storm Prediction Center included in an Enhanced risk of severe weather.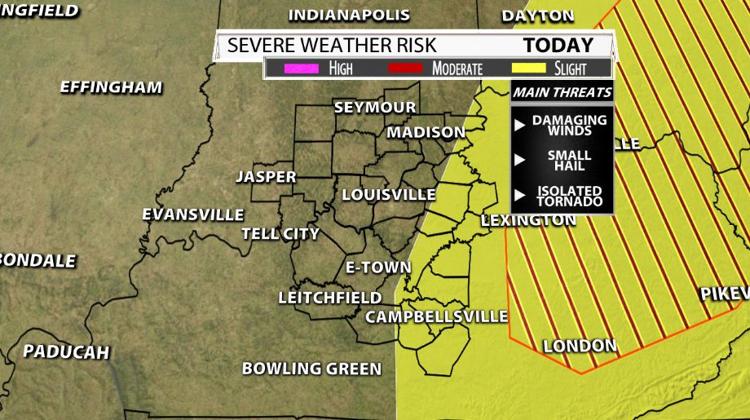 At this point we do not expect any of our WDRB counties to be included in this Watch, but isolated thunderstorms continue to pop in our area this afternoon. Some of those will be strong with damaging wind and small hail, so a Thunderstorm Warning could still be possible.