JEFFERSONVILLE, Ind. (WDRB) -- A major growth spurt is rocking Jeffersonville's economy. More than two dozen new businesses are moving into one busy intersection.
Drivers along State Road 62 near I-265 will soon find that stretch of road hard to recognize.
Albert Purcell has lived in the area for decades. "Everybody on the block has been here since I can remember," he said.
His dad always told him it was only a matter of time before he would be inundated with phone calls from developers snatching up the property around him. That day has come.
"People calling wanting to buy my house, and it's one of those things, I ain't going nowhere until you bring me the right checkbook," Purcell said.
Jeffersonville Commons on State Road 62 is a Nicklies Development project. There is already a brand new Kroger with a Starbucks. The development also has nail salon, Coldstone Creamery, Pro Rehab, Chick-Fil-A, Sports Clips, Feeders Supply, a car wash and three banks planned for the site.
Across the street is Jefferson Ridge. It's already home to new businesses like Baptist East, Verizon, a deli and another bank.
A little further north on State Road 62, the brand new Growler USA just opened at Bridgepointe Commons. Visitors will find 100 beverages on tap and 40 new jobs.
The owner tells WDRB that the location was a strategic decision to capitalize on all the new development. An Xscape Theatre, hotel and senior living facility are all planned for the area.
"Part of what I get really excited about is all the new revenue generated from that area," Jeffersonville Mayor Mike Moore said. "We are donating 10 percent of all the tax revenue from these new businesses to Greater Clark County schools."
The money from the Tax Increment Financing around Gottbrath Parkway will generate more than $470,000 each year to the school system, according to Moore.
The mayor adds more than $50 million have been poured into road construction in recent years in Jeffersonville, and all that was possible without raising taxes.
"He's pretty on point with that, I haven't seen it go up," said Purcel, who notes that all the new business means more traffic, although that's the cost of convenience.
Construction spent on State Road 62 totaled more than $30 million. And tax money being pumped into area schools will total nearly a half a million dollars a year.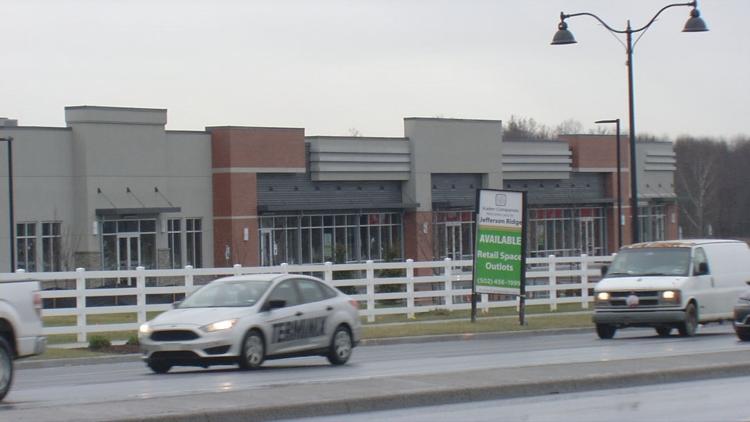 Copyright 2018 WDRB Media. All Rights Reserved.