New women leaders are being created every day and it can start with Girl Scout cookies. The organization best known for its fundraising with S'Mores and Thin Mints has always been about empowering young women. It has made the development of the next generation of female leaders their mission.
For someone like Alli Truttmann, founder of Wicked Sheets, Girls Scouts turned out to be a guiding force in helping her create her business. The principles she learned at an early age helped her turn a personal problem into a solution: her excessive sweating at night inspired her to create a thriving business based on moisture-wicking sheets.
Girls Scouts teaches young girls confidence, accountability, and problem-solving skills – all important leadership qualities. And it starts young in those first Brownie days as girls learn to work as a team. Here are five ways the Girl Scouts of Kentuckiana are empowering young women in Kentucky and Indiana to take ownership of their talent and become leaders in their field.
1. Girl Scouts Teach Girls to Be Go-Getters
Girl Scouts teach today's girls to be bold and determined to succeed, something Ali Truttmann found out firsthand during her Girl Scout career. Truttmann vividly remembers a Girl Scout field trip that provided her first exposure to women business owners. "That encourages me every day," she says.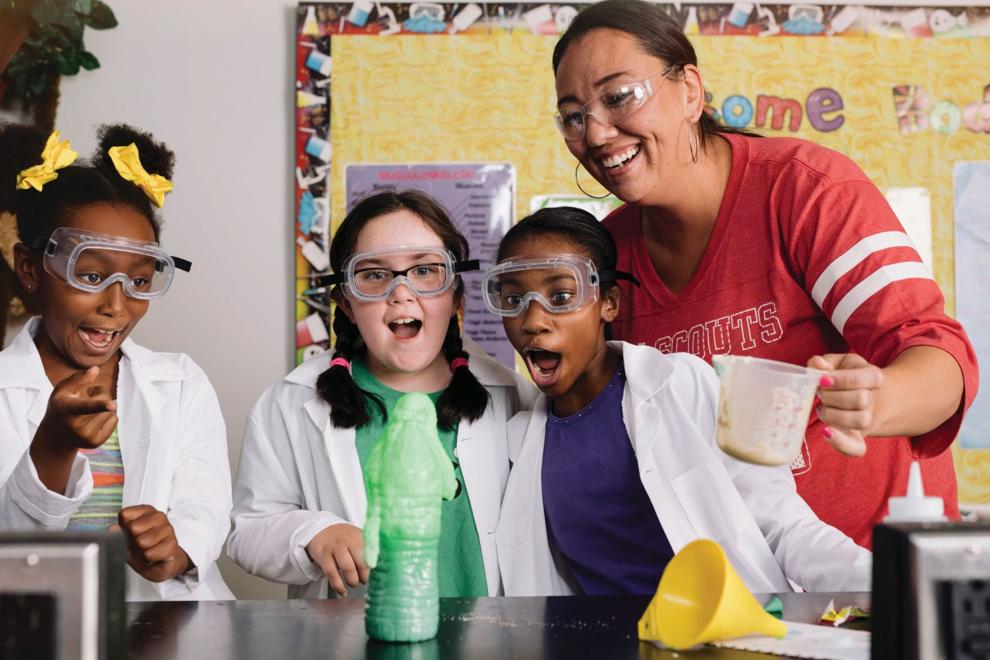 2. Girl Scouts Teach Girls to Be Innovators
Simply emulating successful men doesn't work for women in a male-dominated world. Girl Scouts teaches girls to find their own path and pursue their own ideas. Truttmann was solving a personal problem when she had the idea to take athletic wear from her high-intensity collegiate days that wicked sweat perfectly and cut them into sheets. From that kernel of an idea, her company was born.
3. Girl Scouts Teach Girls to Be Risk-Takers
How does a Girl Scout find her own path? The first step can be as simple as learning to acknowledge others in a meeting. "When I joined the Girl Scouts, 80% of the girls were from the other school in town and I didn't have a relationship with them," Truttmann remembers. "For a six or seven-year-old girl, it does require some risk-taking to feel comfortable in a new group like that."
4. The Girl Scout Promise is about Honesty
Every Girl Scout pledges to be honest, considerate and caring, and to respect themselves and others as they endeavor to make the world a better place. Truttmann says those qualities were most evident during her previous career as a child psychologist. Seeking a place for an autistic client to socialize, she found a Girl Scout troop was the perfect fit. "The girls were so supportive, and an extremely competitive cookie sales program helped her blossom."
5. Girl Scouts Teach Girls to Take the Lead
When girls join Girl Scouts, they're urged not only to use their power to make the world a better place, but to bring others with them on the journey. Girl Scout leadership isn't about running ahead of the crowd, it's about empowering each individual in the crowd to run together.
A 107-Year History of Leadership
Today, women provide leadership in all sectors of American life, and the Girl Scouts has had an important hand in that in part, with 50 million alumni and 2.5 million active girls and volunteers.
The organization began trailblazing in 1912 — even before women could vote in this country — by redefining what girls could do. Girl Scouts were among the first girls to play sports, hike and camp — all activities thought to be reserved for men. Girl Scouts alums around the globe — including Queen Elizabeth — demonstrate today that leadership is about character, not gender.
Girl Scouts of Kentuckiana are 20,000 girls who believe in the power of every G.I.R.L. to change the world. The preeminent leadership development organization for girls with programs from coast to coast and across the globe, Girl Scouts offer every girl a chance to practice a lifetime of leadership, adventure, and success. Learn more at gskentuckiana.org.