LOUISVILLE, Ky. (WDRB) -- Deep underground, where few are allowed to wander, two unmarked rooms hold racing's rarest relics. The vault at the Kentucky Derby Museum holds valuable and invaluable assets dating back to the earliest races at Churchill Downs to the more modern day history.
"They're like little slices of history," said Jessica Whitehead, curator of collections at the Kentucky Derby Museum. "They were there on the day."
Of course, the museum can't display everything all at once, so many are kept in a temperature-controlled room waiting for their time to shine. Whitehead showed us some of the more than 10,000 items that make up the collection.
"That includes photos, letters, scrapbooks, but also includes shiny things like this," Whitehead said, referencing the 1925 Kentucky Derby trophy.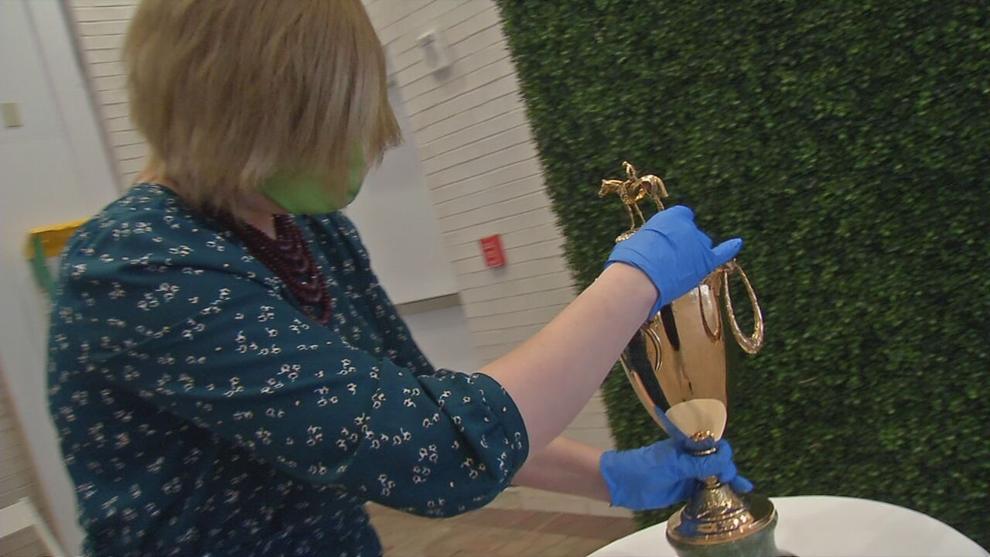 It's the oldest one still in existence and only the second Derby trophy ever made.
"The first Derby trophy was made in 1924," Whitehead said. "The 1924 trophy was stolen from its owner Rosa Hoots and has never been recovered."
You can check out the trophy on display at the museum's Winner's Circle exhibit.
Also in the vault is the official bugle of the Kentucky Derby, which was donated by Churchill Downs bugler Steve Buttleman, who used it at the historic racetrack from 2005-2010.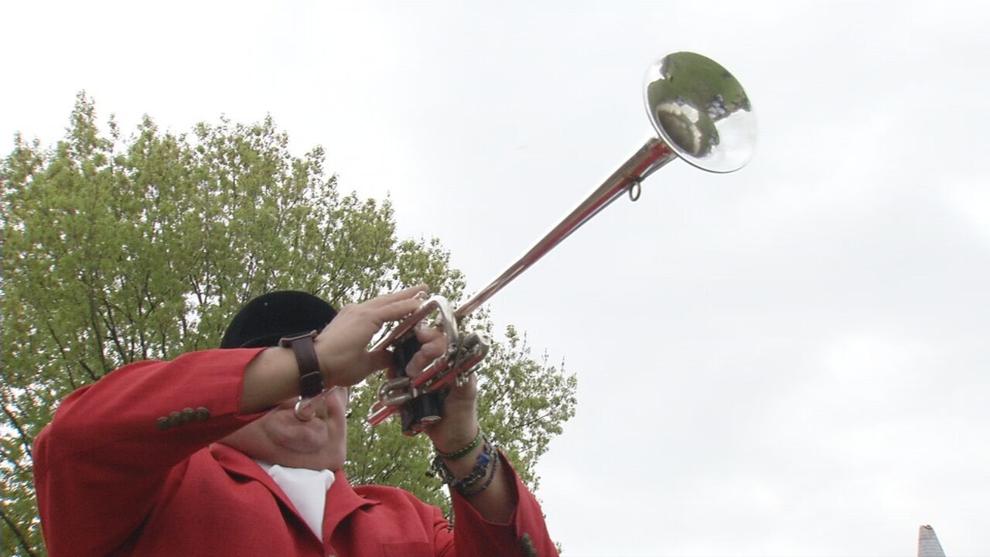 "This is a really fun piece to us, because that call to post gets us so excited that the race is coming," Whitehead said.
The museum also has many of the flowers at the heart of the Run for the Roses.
"The garland of roses, to our knowledge, was first given to a Derby winner in 1896 when Willy Simms won on Ben Brush," Whitehead said. "Since then, the tradition has just grown. Now, more than 400 red roses are sewn into the garland."
Flowers can be tricky to preserve, but the museum has several ways to display the rose from winners past.
"This one is from Swale's rose garland. Swale won in 1984," Whitehead said. "This one's pretty cool. This is from the 1982 garland won by Gato Del Sol, and it's dipped in silver."
The vault celebrates the heritage and history of the Kentucky Derby while preserving today's treasures for tomorrow to enjoy.
Copyright 2021 WDRB Media. All Rights Reserved.