LOUISVILLE, Ky. (WDRB) – Construction crews worked nearly around the clock to construct the Homestretch Club in time for the 148th Derby.
The Homestretch Club entrance is located on the first floor and sits in between the start and finish line for the Derby, hence the namesake, it's on the homestretch.
Calhoun Construction's Jeff Palmquist is the project executive overseeing the $45 million dollar membership club.
Palmquist said as a horse racing fan himself it's a prime viewing spot.
"You get to see the winners as they're approaching the finish line and fighting for that win. So that is going to be - I get goosebumps when I talk about it. I mean that is going to be a really cool feeling for people," he said.
Palmquist's team, along with some sub-contracting partners, all worked 'insane hours' because the structure needed a delicate demolition he said.
"A lot of the demo itself had to be very meticulous and almost surgical and from what this was, what it transformed to is breathtaking," Palmquist said.
Darren Rogers with Churchill Downs said preserving the history of the track is always in consideration with any new addition.
"It's a fine line that we always try to walk while respecting the history of our, you know, what is now 148 years at Churchill Downs, and yet, bringing modern amenities and delivering different customer experiences," Rogers said.
An eye-catching part of the club is 23 trackside horseshoe shaped lounges.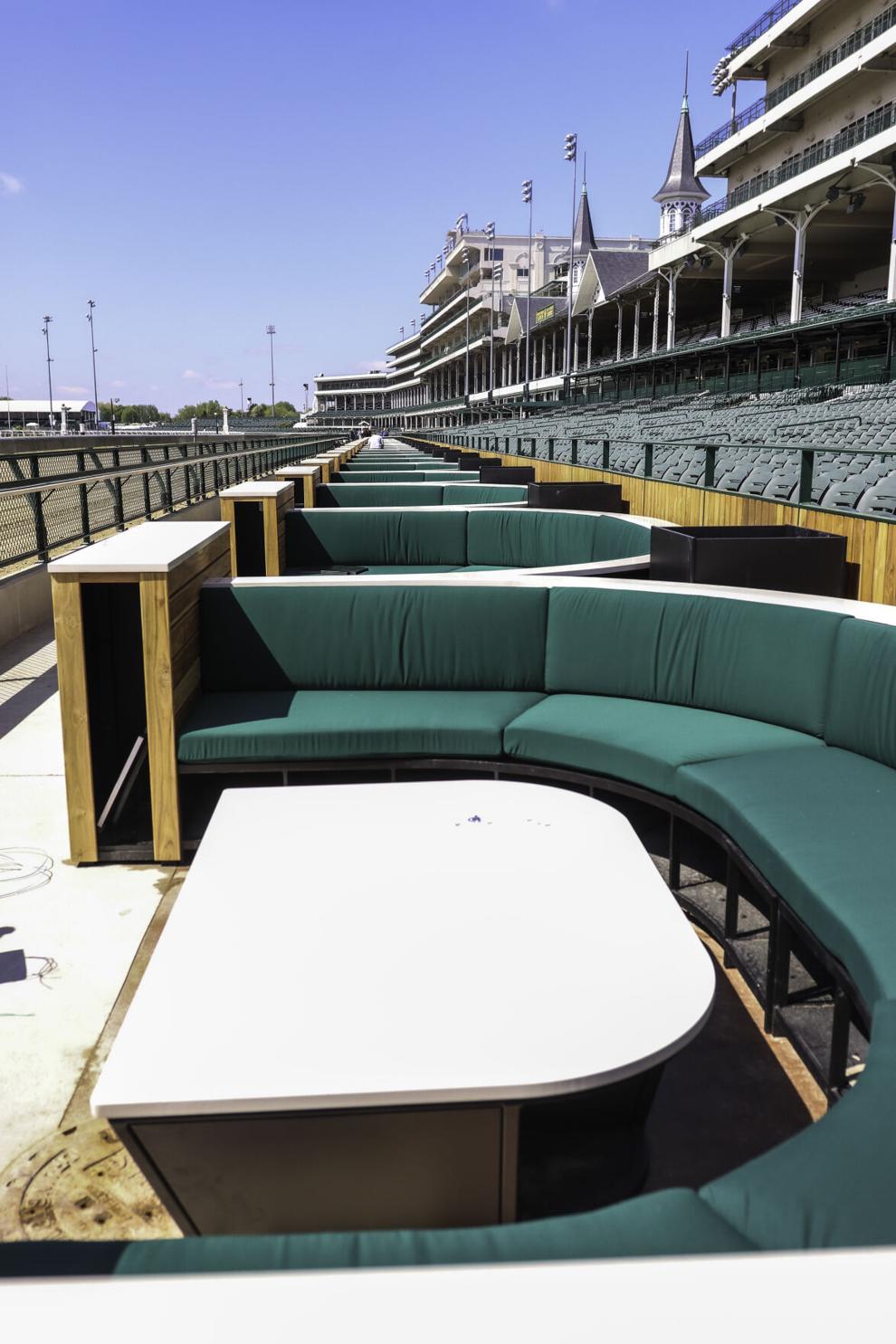 "I liken it to going to a VIP bottle service and in a club, meets floor seats on the NBA floor. It's absolutely amazing," Rogers said.
On the terrace you'll find covered tables available for reservation as well as five private club lounges.
The club is open for membership and it costs $850 for 17 days of racing, but the membership doesn't include Oaks or Derby day. Fans can also buy single seat tickets on select race days.
The renovation started in August last year and with a tight deadline to finish for Derby week... plus dealing with pandemic supply chain issues Palmquist said it's been all about flexibility.
"The pressure has been on for a while. You almost kind of put your life on hold to get everything done," Palmquist said.
The club might also be making history with its 95 foot bar, likely the longest in the whole state.
"I think people are going to be amazed at this space. I really do," Palmquist said.