LOUISVILLE, Ky. (WDRB) -- Trainer Bob Baffert has filed a lawsuit asking a judge to force the Kentucky Horse Racing Commission to do additional testing on Kentucky Derby winner Medina Spirit's urine. 
Medina Spirit tested positive for the banned substance betamethasone following the 147th Kentucky Derby in May. Attorneys for Baffert filed a suit Monday in Franklin Circuit Court claiming KHRC rules do not specify that application of betamethasone via topical ointment is illegal. 
"While the KHRC's regulations address Betamethasone injections, they do not discuss or include any reference to the use of Betamethasone as a component of a topical ointment or cream," the complaint says.
Regulations for horse racing in Kentucky state that it would be a "violation for therapeutic medications to be present in excess of established threshold concentrations established in this administrative regulation."
In addition, Baffert claims the commission is withholding "hopefully pristine" urine samples that if tested could prove that the substance came from the ointment and not an injection.
An attorney for the Kentucky Horse Racing Commission declined to comment. 
According to the complaint, the commission previously tried to send samples to a third-party lab for additional testing, but the samples were "damaged/contaminated" while in transit. 
Split sampling was already completed that confirmed the finding of betamethasone in Medina Spirit's system. 
"The testing the plaintiffs seek would provide empirical and scientific reasonable certainty that the miniscule and materially irrelevant reported positive in Medina Spirit's post race sample was innocuously sourced from the topical Otomax," the complaint says. 
Betamethasone is an anti-inflammatory corticosteroid that is used to treat horses for inflammation of joints, tendons and ligaments, as well as some skin inflammation. 
Attorneys for Baffert are asking a judge to force KHRC to allow for additional testing of the samples and failure to do so would violate Baffert's right to due process. 
Baffert announced the the first finding at his Churchill Downs barn on May 9, and Churchill Downs quickly suspended him from racing at the track and announced that a confirmation of the positive test could result in disqualification of the colt.
Several days later,
Baffert conceded that the source of the substance
in his colt's blood test could have been a topical cream administered to the horse for a case of dermatitis on his left hind leg. The ointment contained betamethasone, though Baffert said the amount found in the colt's blood — 21 picograms per milliliter — wasn't enough to have an impact on his Kentucky Derby performance.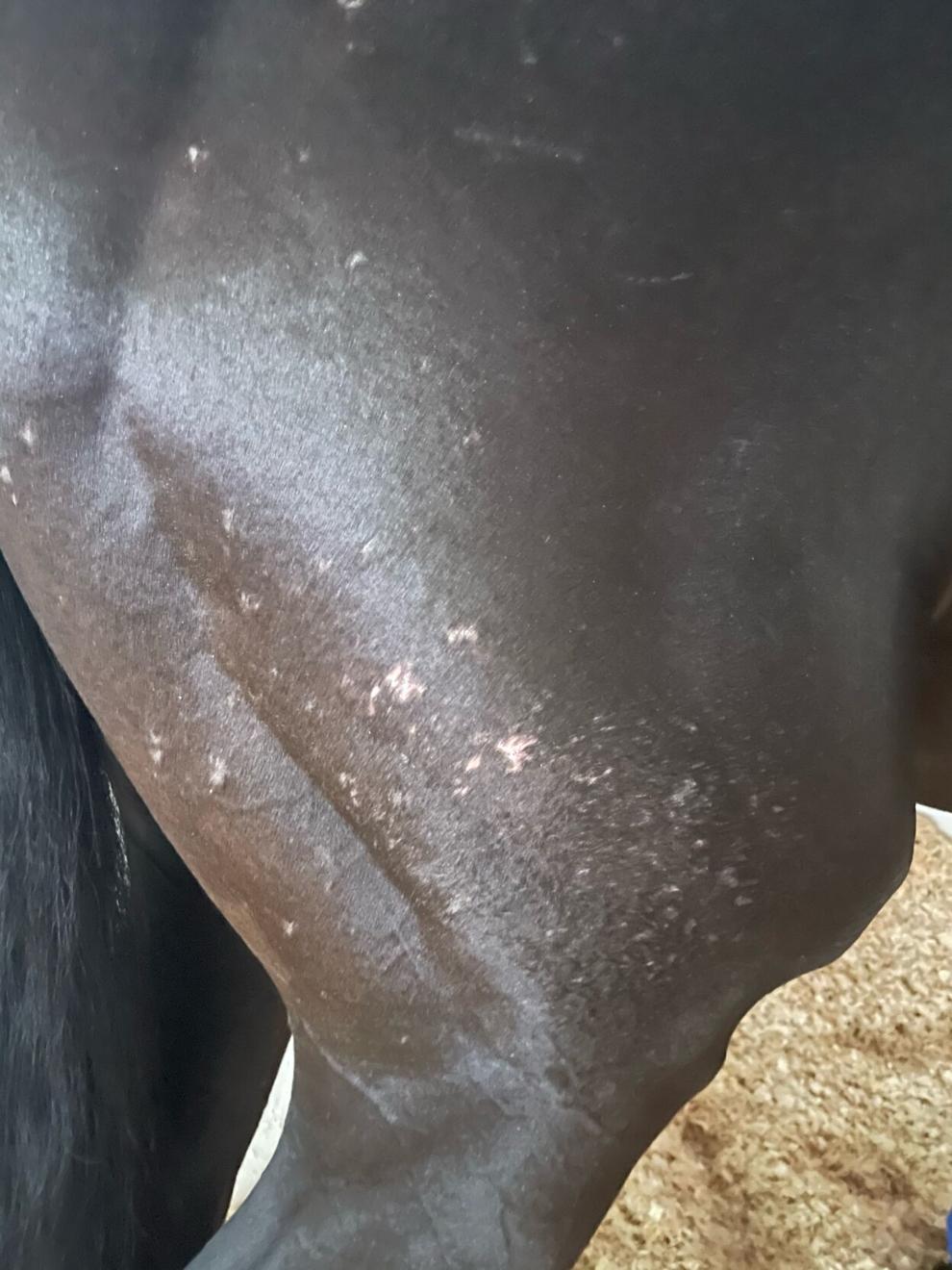 If KHRC invalidates Medina Spirit as Derby champion, Baffert's record-breaking seventh Derby victory would be nullified.
Copyright 2021 WDRB Media. All Rights Reserved.