LOUISVILLE, Ky. (WDRB) -- With space for indigent burials quickly running out, Metro government is planning a new cemetery in southwestern Jefferson County that would accommodate up to 5,800 grave sites.
The proposal filed last week calls for using nearly 38 acres of city-owned land on St. Anthony Church Road near Pleasure Ridge Park for the project, which would also include an access road and open-air pavilion.
The city and Jefferson County Coroner oversee burials of homeless people and those without immediate family, but Catholic Charities recently begun administering the program under a contract with the coroner's office. The lone pauper cemetery, Meadow View Cemetery near Dixie Highway and the Gene Snyder Freeway, is nearing capacity.
Other public sites — like River Valley Cemetery on Cane Run Road and Manslick Cemetery on Manslick Road — also have no more room for burials, according to Louisville Parks and Recreation, which manages them.
A memo submitted to Louisville Metro Planning and Design Services says the city has "exhausted all other available cemetery space in our property portfolio."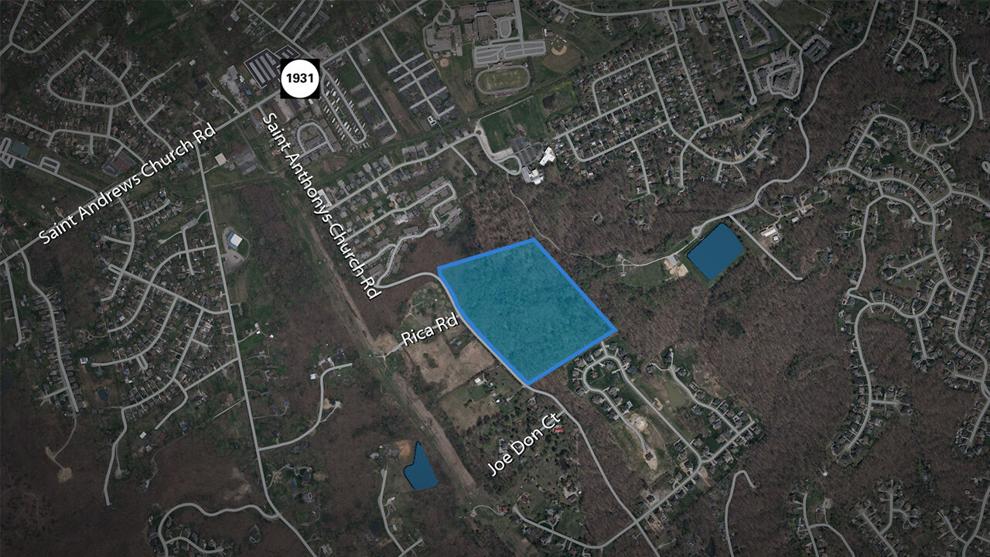 Amy Holton Stewart, the Metro Council member who represents the area where the new cemetery would go, said Metro Parks officials have assured her that much of the existing trees will be untouched. Overall, five of the roughly 38 acres would be used for burial sites and the access road.
"My hope is that the parks department will preserve as much of the green space, the tree canopy as possible and develop this in an appropriate and appealing manner," she said.
But Holton Stewart said she is concerned that the logging needed for the cemetery could damage St. Anthony Road after a planned paving project set to happen this fiscal year. 
Jason Canuel, assistant director of Metro Parks, said there is no timeline for construction or tree removal. As of now, there is no funding secured for the estimated $200,000 of that work, he said.
"We're probably about a month away from the (Meadow View) cemetery being filled," said Matt Whisman, who runs the indigent burial program for Catholic Charities.
Right now, there are plans to expand the cemetery to allow for about 150 more burials.
"That will give us another year, year and a half depending on how many we have," Whisman said. "If things stay where they are at, we'll probably be about a year."
Roughly 80 indigent burials occur each year, according to Canuel and Holton Stewart. However, according to Whisman, Catholic Charities has completed 33 burials since Aug. 1. 
The new cemetery would be larger than the combined size of the city's other public cemeteries, which encompass nearly 36 acres. Plans call for four one-acre burial plots and individual burial sites at least 100 feet from adjoining property owners.
Jefferson County Coroner Dr. Barbara Weakley-Jones and her office came under criticism in 2019 after some citizens raised concerns about the indigent burial program, including an increase in cremations at Meadow View Cemetery. During tough budget deliberations in May and June 2019, council decided to cut a position from the coroner's office.
At first, Weakley-Jones told council the indigent burial program wouldn't be able to continue because of the cut. However, council made the coroner's office's budget contingent on the office continuing the burial program.
Earlier this year, Catholic Charities took over administration of the program.
Copyright 2021 WDRB Media. All Rights Reserved.