LOUISVILLE, Ky. (WDRB) – An internal investigation into a Louisville Metro Police Department traffic stop involving Rev. Kevin Cosby, the president of Simmons College, concluded he was not racially profiled by a white officer.
While Chief Steve Conrad determined that the stop was appropriate, the two officers involved were punished for procedural violations, including initially failing to explain to Cosby why he was pulled over and for one officer never turning on his body camera.
In a Feb. 21 letter to Cosby, Chief Steve Conrad said Cosby believed the stop by Officer Patrick Norton was "illegitimate" and that he was "profiled because you were driving a nice car in west Louisville."
The stop drew widespread attention and outrage by some after Cosby's daughter posted a video on Facebook that showed part of the stop, with Cosby and his wife saying they were pulled over without being told why, forced to show their hands and provide identification.
"I don't know why I'm being stopped, I'm being stopped by a police officer for no reason at all," Cosby said during the video of the stop, taken with a phone. "Asked us what we are up to. He says, 'Who's Simmons College?' Took my wife's ID, for no reason at all. Asked what we are up to."
But Conrad wrote to Cosby that the stop was appropriate and Officer Norton told dispatch he was pulling over a Dodge Challenger for making an illegal turn. Cosby was driving an Audi.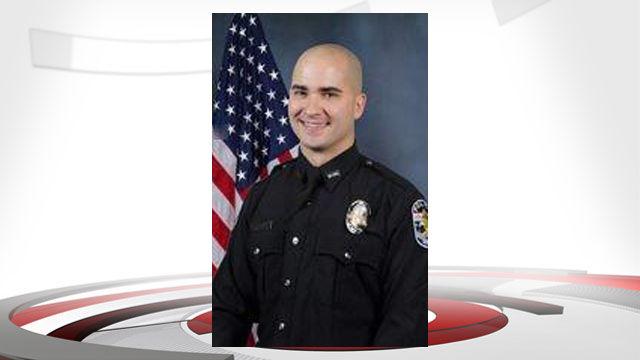 "Given Officer Norton was unable to accurately determine the make and model of your vehicle, it appears unlikely he was able to determine the race of the vehicle's occupants prior to making the stop," Conrad wrote in the letter to Cosby, obtained by WDRB through an open records request. "Based on this factual information, I do not believe the stop was based on your race or your socio-economic status."
In particular, the internal investigation looked at whether Norton engaged in "biased law enforcement practices." The Professional Standards Unit ruled that was "unfounded," according to a Feb. 21 letter from Conrad to Norton.
According to police guidelines, unfounded means the allegation was false.
Norton was exonerated on a charge of violating appropriate action procedure. An exoneration means, according to police, that an incident occurred but it was "lawful and proper."
However, Norton was reprimanded for failing to identify himself and telling Cosby why he was being pulled over until Cosby questioned the officer. In addition, Norton violated procedure in how he wore his body camera, which was "excessively high, diagonal and off center." A major in the department was ordered to counsel him on the violations.
Conrad told Cosby officers are required to identify themselves and explain why they are pulling someone over.
"Officer Norton also failed to ask you if you had any legitimate reasons for the traffic infractions you committed," Conrad wrote.
Another officer who arrived on the scene of the stop, John Sholar, was suspended for one day for failing to turn on his body camera. He had been punished for the same violation on July 19, 2018.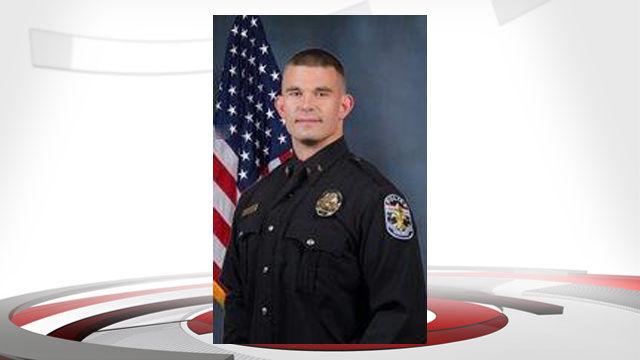 WDRB News has requested all body and cruiser dash camera footage of the stop in an open records request.
Alicia Smiley, a spokeswoman for the department, said the video would not be ready until July 17, because it must be reviewed for redactions and "our Open Records Video Unit is currently experiencing a 90 day business turnaround before records are available."
Cosby, who is also senior pastor at St. Stephen Church, did not immediately return a request for comment.
He said in a column in The Courier-Journal that he and his wife were headed home from a dinner date with friends who had presented at the National Angela Project conference hosted by St. Stephen Baptist Church. 
He denied speeding or running a stop sign. Cosby wrote that the officer told him to keep his hands where he could see them and asked "What are y'all getting' into tonight?" I thought, 'Hopefully, the bed,' because I had five sermons to deliver the following day.
"The officer's question wasn't meant to be disarming or friendly; rather, it had an accusatory tone. My wife and I both interpreted his question to infer that we were engaging in something criminal or nefarious."
Cosby said he was asking for an investigation not to bring attention to himself but for "empathy for the many blacks in West Louisville who routinely and anonymously receive this kind of disregard at the hands of law enforcement."
Cosby and his wife were stopped, according to police, after Norton observed him make an improper turn at 22nd Street and Muhammad Ali Boulevard on Sept. 15. And Cosby had a plastic rim around his license plate, which Norton said was illegal.
In Conrad's description of events, Norton asked Cosby and his wife, Barnetta, to show their hands and then asked if they were "Doing Alright?"
Norton then said: "You can relax. You got your ID on you? Mind if I get it? What you all getting into tonight?
The officer then noticed Cosby was wearing a Simmons College shirt and asked where and what it was. He then asked Barnetta Cosby if she had any identification on her.
Cosby asked why his wife needed to provide identification. The officer responded that if she didn't want to, she didn't have to, according to Conrad. She gave the officer her ID. 
Norton then took both identification cards and said he would be back.
After he came back from his cruiser, Norton thanked both for their cooperation. When Cosby asked why they were stopped, Norton said he had made an improper turn and the plastic rim around his license place was illegal, according to Conrad. 
"You're not allowed to have that on there, so that's the reason for the traffic stop, sir," Norton said. "I came up to get your driver's license to make sure everything checked out. It is valid and everything's good. I let you off with a warning. Here is your ID, sir. Here is her ID. Thank you! Have a good night."
Conrad wrote to Cosby that there was a legal basis for the stop and officers have the discretion to issue a citation or warning.
"I concluded Officer Norton's reason for the stop and issuance of a verbal warning appeared legitimate," Conrad wrote.
Copyright 2019 WDRB Media. All Rights Reserved.