LOUISVILLE, Ky. (WDRB) -- A Louisville Metro Corrections officer has been fired for her "endorsement of hate speech" in social media posts supporting the Confederate flag and criticizing George Floyd, a Black man killed by police. 
Officer Jenna Showalter's posts "call into question whether you can lawfully and neutrally engage with citizens of different races and therefore serve in the community" as a corrections officer, Metro Corrections Director Dwayne Clark wrote to Showalter in a termination letter on Wednesday.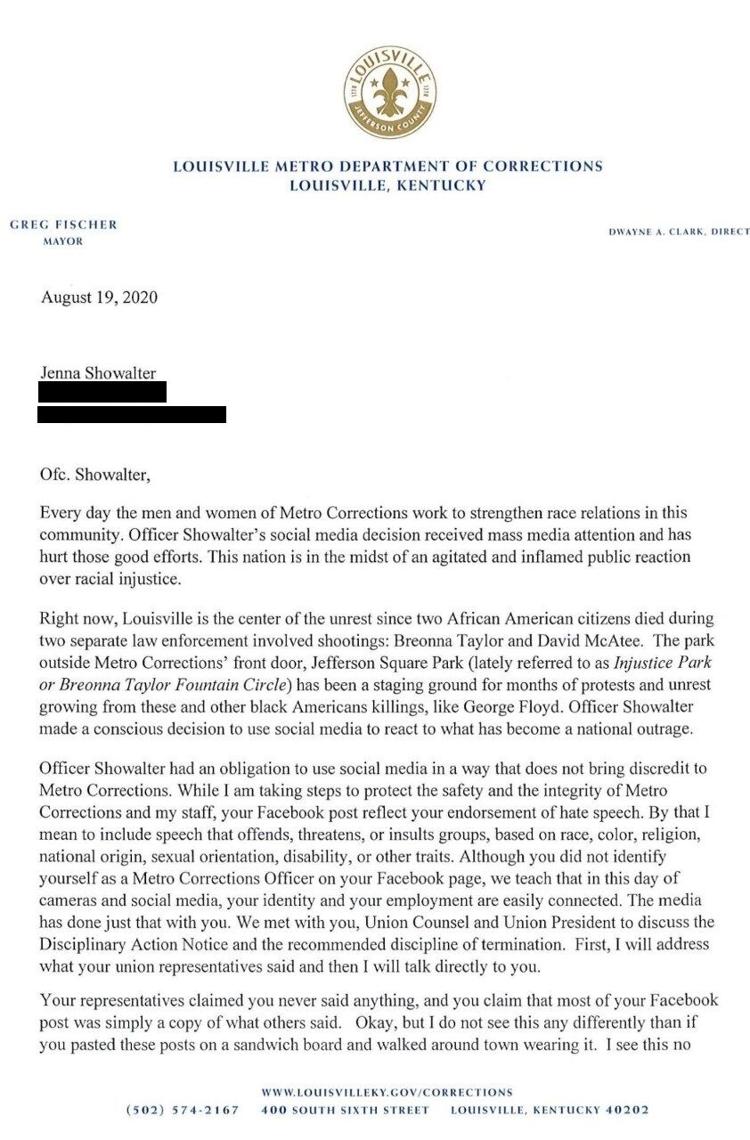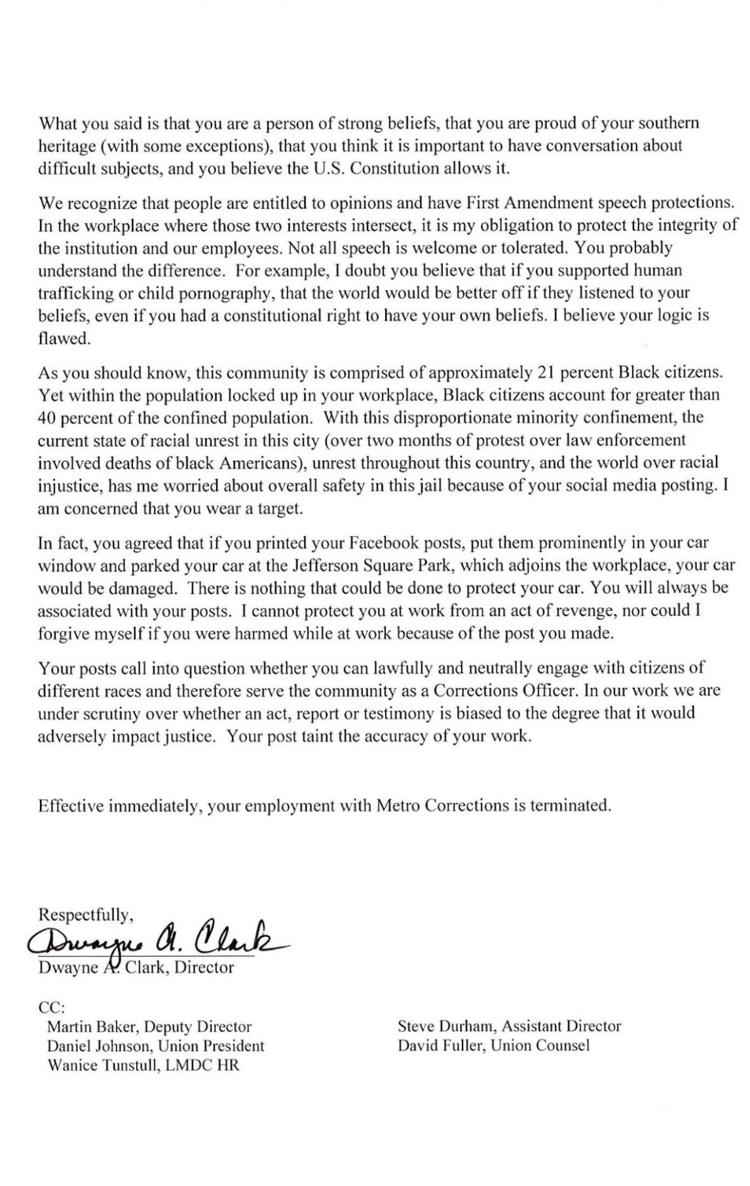 Daniel Johnson, FOP President of Louisville Corrections Lodge 77, said the union was going to appeal the termination. 
"While we don't agree with the perception of what was shared, we do believe there is a First Amendment issue involved and the punishment was too severe," Johnson said in an interview. 
Showalter, who had been with Metro Corrections since 2016, had been on leave without pay since an internal investigation began in June. 
Attorney David Fuller, who is representing Showalter, declined to comment. 
A Metro Corrections spokesman did not immediately return a request for comment.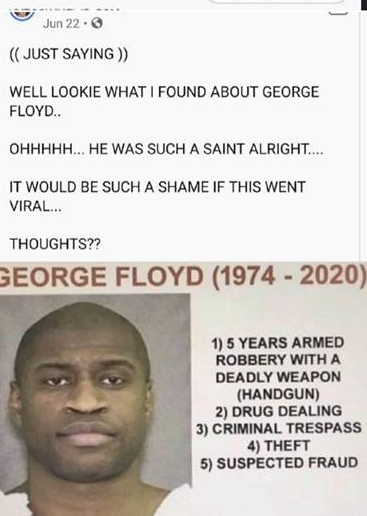 Showalter shared a post about Floyd on her personal Facebook page that said, "Well lookie what I found about George Floyd" and listed crimes he had allegedly been charged with while adding, "he was such a saint alright."
The post also said, "It would be such a shame if this went viral."
Floyd died on May 25 after a white police officer knelt on his neck for nearly nine minutes in Minneapolis. His death sparked nationwide protests. 
Showalter also shared posts about the Confederate flag, including one that said, "Slavery is a choice" and the flag is not about race, "It's about freedom."
Another post Showalter shared about the Confederate flag said, "If we had equal rights in this country, wouldn't my southern heritage be just as important as your black history?"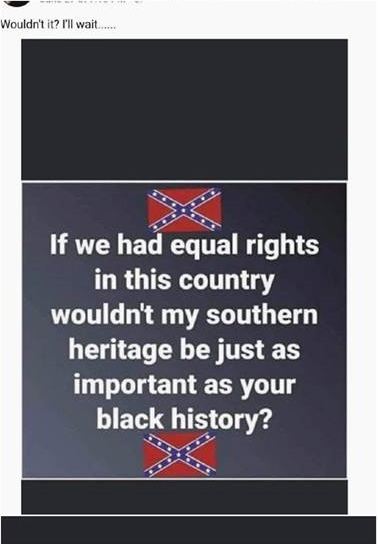 According to the termination letter, Showalter told Clark she was a person of "strong beliefs" and was "proud" of her "southern heritage (with some exceptions)" and that it is important to have conversations about "difficult subjects," which is allowed under the First Amendment.
Clark responded that "not all speech is welcome or tolerated" and that, with current unrest throughout the country over racial injustice, including the local shooting deaths of Breonna Taylor and David McAtee, her posts "reflect your endorsement of hate speech."
Representatives of the FOP told Clark that Showalter didn't write the comments herself but instead shared posts of what others had said on her private Facebook account, according to the letter.
But Clark wrote that Showalter gave the impression she supported the posts.
And he said sharing the comments was no different than "if you had pasted these posts on a sandwich board and walked around town wearing it.
"I see this no differently than you engaging as a non-vocal participant with a shouting, marching group of white supremacists," Clark wrote. 
Union representatives also told Clark, according to the termination letter, that the situation is "not much different from any other viewpoint that offends others and compared your adoption of hate speech to early conflict in Christian theology over whether it was sinful or joyful to celebrate Christmas."
While Clark said the administration believes in promoting inclusive views, "I believe that comparison is off the mark."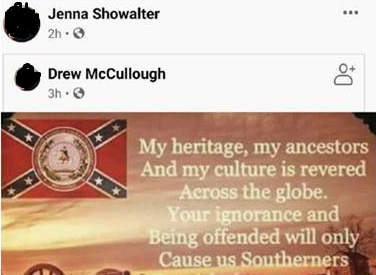 Metro Correction's standard operating procedures prohibit social media posts that are prejudiced, biased or may bring discredit upon the department.
And, in addition, by agitating and inflaming already high tensions in the community, Showalter has put herself in danger, especially working in Metro Corrections where 40% of the population is Black, Clark said.
"I am concerned that you were a target," he said.  "You will always be associated with your posts. I cannot protect you at work from an act of revenge, nor could I forgive myself if you were harmed while at work because of the post you made."
And Showalter agreed that if those Facebook posts were placed predominantly on her vehicle at Jefferson Square Park, which is next to the jail and the site of ongoing protests for months, "your car would be damaged," Clark wrote. 
Related Stories: 
Copyright 2020 WDRB Media. All Rights Reserved.