LOUISVILLE, Ky. (WDRB) -- Two incidents less than two years apart illustrate the divide between those who believe armed police should have a place in Jefferson County Public Schools and those who don't.
One ended with a student arrested after a Jeffersontown Police officer used a Taser on him during a fight in November 2017.
The other, little more than a month ago, also ended with a student in handcuffs after Louisville Metro Police school resource officer Tony Sacra spotted him walking toward Valley High School. The 18-year-old had been suspended and had a loaded revolver and 50 rounds of ammunition in the front pockets of his pants.
The debate over whether JCPS should have an armed security force has intensified in recent weeks after Mayor Greg Fischer unveiled his proposed budget for the coming fiscal year.
In it, he's recommending that the 17 school resource officers that JCPS contracts from LMPD at a cost of nearly $420,000 to the district be pulled back into regular patrols to help offset the expected loss of 40 officers. When he unveiled his budget, Fischer told reporters that JCPS will develop its own school safety strategy and coordinate LMPD, "but it's important for us to maximize every resource we have on what our citizens are paying in our specific taxing district."
The move leaves JCPS just a few months to decide how to move forward with the loss of 17 LMPD officers, who represent most of the 28 school resource officers contracted by the district, in its schools. JCPS Superintendent Marty Pollio told the board that district officials want to develop an internal security force "as quickly and as efficiently as possible," saying such a proposal is estimated to cost JCPS about $6 million annually.
To finance that, Pollio said JCPS must "make difficult decisions."
"We cannot continue to add without looking at our current programs and finding where we have to make those tough decisions," he told the board at its May 14 meeting.
The concept of JCPS hiring its own security force, which the district is currently exploring in light of Fischer's budget proposal, isn't new.
A proposal to greatly expand the district's in-house security team to include a sergeant, 48 security officers and up to six patrol officers was tabled at an August 2018 Jefferson County Board of Education meeting and not brought up for consideration again.
That plan would have cost JCPS $5.3 million more than the $3.5 million currently budgeted for resource officers and the security and investigations unit plus another $2.4 million in start-up costs, according to estimates presented to the board at the time.
Some see resource officers as deterrents for crime and violence in schools and key figures in building trust between youth and law enforcement.
"Today, you've got all these school shootings, and Officer Tony (Sacra) took the right steps to prevent a school shooting in Louisville," said Danielle Saunders, a parent of a Valley High School junior and head of the school's Parent Teacher Student Organization.
Sacra told a judge last month that an AK-47 was found at the student's home, and someone had tried to pry open a side door and left a "ballistic" vest wedged in.  
"We're just lucky the police apprehended him when they did," a prosecutor told the judge.
Others, however, say the presence of police in schools exacerbates the school-to-prison pipeline and puts minority students at greater risk of entering the juvenile justice system in a place where they're supposed to be safest.
In 2017, Jeffersontown High's school resource officer called Jeffersontown Police for backup to help break up a fight at the school over a pair of headphones. A responding officer ultimately used a Taser on a student after the teen allegedly attacked the resource officer, which prompted calls for JCPS to discontinue the use of SROs.
"Students of color are being funneled into the criminal justice system at a higher rate, and if you look at mass incarceration in the country, police brutality, police shootings, the victims are disproportionately people of color," said Quintez Brown, a University of Louisville student who graduated from duPont Manual High School last year. "… There's a sense of feeling unsafe when there comes an officer in uniform just because of what we see in the media and what we experience in our everyday lives."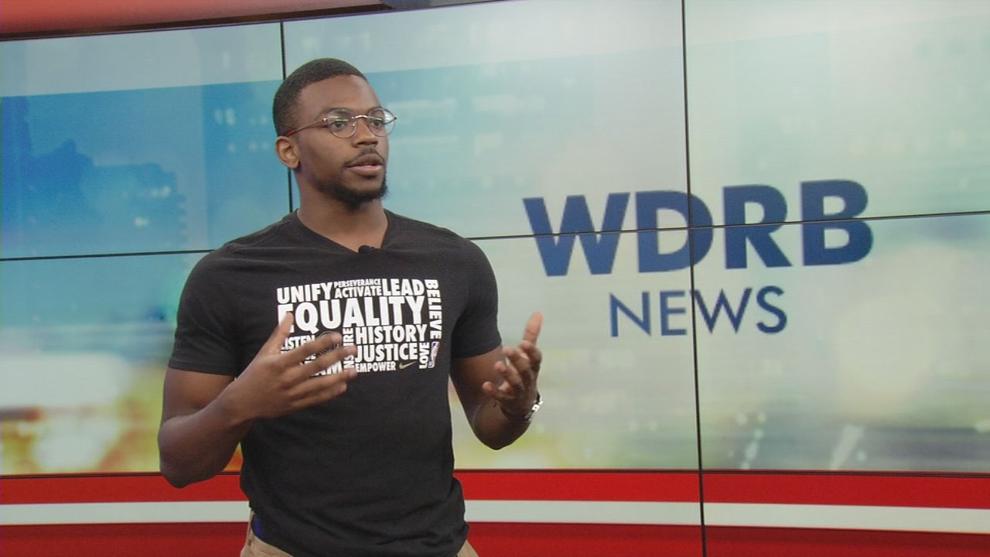 And still others reject the notion that JCPS needs to build its own security force or contract with law enforcement agencies for resource officers. The money spent on police in schools, they suggest, would be better spent building more robust support networks for JCPS students. They say providing such assistance will help address underlying issues affecting students' behavior.
"We think they ought to put that (funding) into those same schools and see what mental health professionals can do to change the climate there," Chris Harmer, chairman of the Alliance to Reclaim Our Schools, told WDRB News.
Those are all perspectives the school board must grapple with as the district drafts a security proposal for its consideration.
The push by some to curtail the use of police in schools comes amid state mandates to districts to increase the number of officers patrolling school grounds. The law, which takes effect next month, says districts shall hire more security officers as funding and prospective hires become available.
But the seconds are ticking away for JCPS. The Metro Council is holding a hearing on the LMPD budget Thursday and must vote on the entire budget by June 25. Less than two months later, JCPS students will be starting classes for the 2019-20 school year.
"We certainly understand the timing of this and will continue to explore all safety options," JCPS Communications Director Renee Murphy said in a statement to WDRB News.
Should officers be armed?
For some board members, the primary question isn't whether JCPS should have a security force of its own, but rather should officers hired by the district be allowed to carry weapons in schools.
Linda Duncan, who represents District 5, is a vocal advocate for an armed security force at Kentucky's largest school district.
"Otherwise, they're just like everyone else and not able to stop someone with that threat," Duncan said.
She said JCPS, if a plan for hiring a security team is approved at the board level, should look to retired law enforcement officers to fill out the force's ranks given the time constraints that the district faces.
She called the incident at Valley "a reminder to all of us that these threats are real."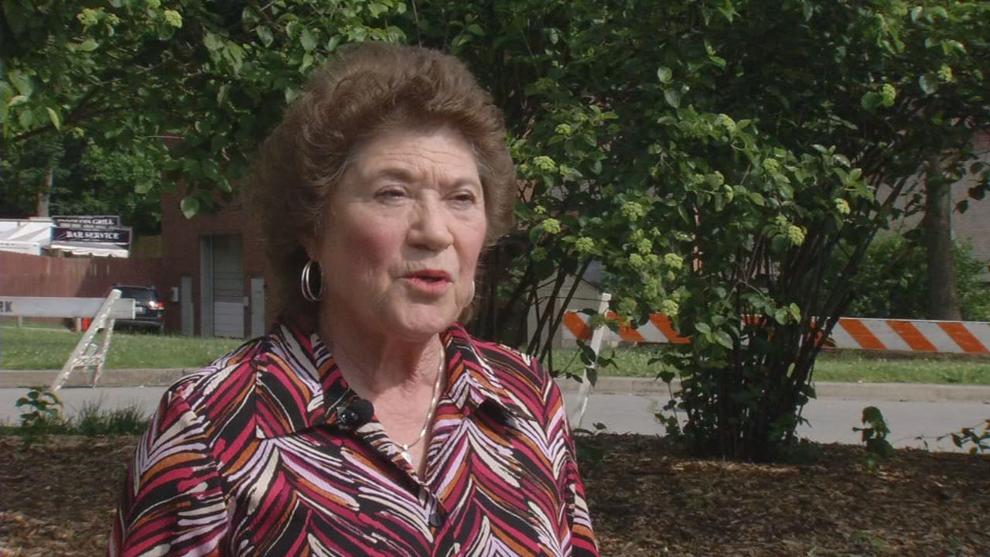 "We do have people out there who have possession of weapons that are not especially stable and can offer this kind of threat at a moment's notice," Duncan said.
Parents like Saunders and Lori Pace, treasurer of the Parent Teacher Student Association at Frost and Stuart Middle Schools, agree. They say having an armed officer at their children's schools gives them peace of mind that their kids will be safe if the worst happens.
"If an active shooter comes into this building, and the officer has nothing to fight back with, what's the point?" Pace asked. "That's why I think trained officers are important."
Corrie Shull, who represents District 6 on the JCPS school board, is among those who believe that if the district launches its own security force, officers should be barred from carrying weapons on school grounds.
Shull noted that Marjory Stoneman Douglas High School in Parkland, Fla., had armed school resource officers, and yet a former student gunned down 17 at the school last year. One of the officers was widely criticized for remaining outside the school building and not confronting the shooter.
"It did nothing to increase the safety of that building during that time," Shull said of the presence of armed school resource officers at Marjory Stoneman Douglas. "That has happened over and over again in various cities and various schools around our nation, so I don't know that their carrying weapons creates a safer environment."
He called the incident at Jeffersontown High School "disturbing" and said an LMPD traffic stop in August where an 18-year-old black man was removed from his car and handcuffed while police searched his vehicle for weapons and drugs shows why some minority youth distrust officers. Police initially stopped the teen for making a wide turn.
"When it comes to suspicion concerning law enforcement, history has a part in it, but we're dealing contemporarily with very severe issues as it relates to policing and the undertones of race, issues concerning class, issues concerning this sort of terrorism of certain populations," Shull said.
"Our students come to school every day out of that social context, and they're attempting to navigate that while getting their education, and sometimes their interactions with school resource officers in our buildings are not helpful in their overcoming of the suspicions that are borne out of their experiences."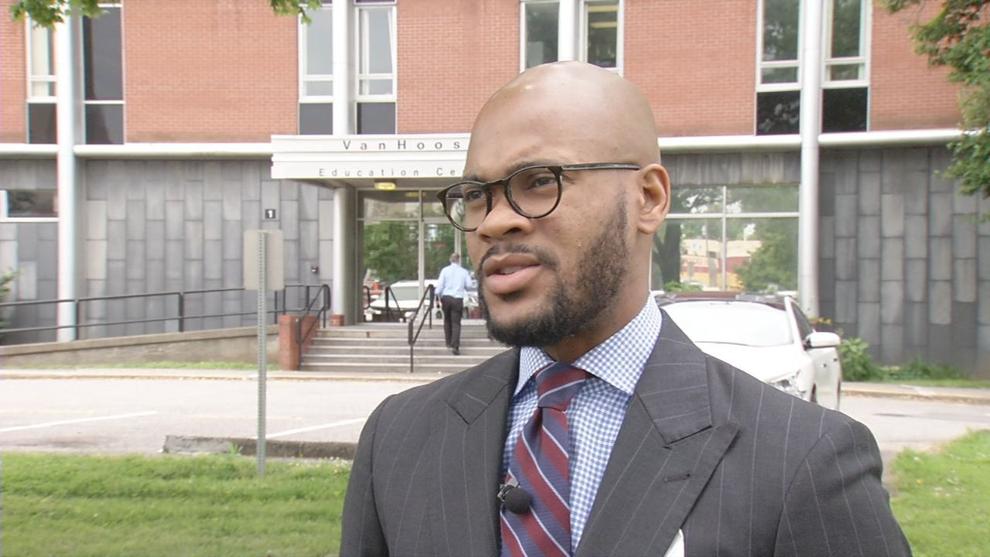 Brown, who also works with the local Black Lives Matter chapter, said there should be security officers in JCPS schools with a couple of caveats: they shouldn't look like uniformed police officers and they shouldn't be armed.
"I just see how adding guns to an environment makes that environment any safer and secure for students because you have to ask how well trained will these officers be and who will be most impacted by arming these officers," Brown said.
"What consequences can come out of that? Who will be most disproportionately impacted? If you asked me, I'd say black and brown students because we are often seen as a threat. We're often seen as a danger to the school environment because of implicit bias and other different factors."
Should there be officers at all?
A similar question of whether JCPS should have school security officers at all is particularly thorny given a new law that will take effect next month that calls on districts to put more certified officers in school buildings.
Part of Senate Bill 1, the School Safety and Resiliency Act, directs districts to place at least one school resource officer in each of its schools as funding and qualified personnel become available. The new law also establishes a three-tiered, 120-hour training program for school officers, with the Kentucky Law Enforcement Council and Kentucky Center for School Safety tasked with drafting administrative regulations for it by Jan. 1, 2020.
While school officers will learn about responding to threats, cyber security and youth drug use through the program, they'll also be trained on youth mental health, diversity and bias awareness, trauma-informed action, and de-escalation strategies, among other topics outlined in SB 1, which came as a result of a shooting at Marshall County High School in February 2018 that killed two and wounded several.
Jon Akers, executive director of KCSS, said armed officers should have a presence in schools across the state.
"Are there instances where we've had a bad SRO or a bad police officer involved with kids? The answer's yes to that," Akers said.
"But when you grade them on the holistic scale, I think SROs across the state have proven themselves as being very open to working with all populations around our state. You can zero-in on one dot on the page which has gotten all of the publicity or look at it holistically and say that by and large across the state our kids and staff members feel safe because they have a police officer there and they're being treated appropriately."
For example, Fayette County Public Schools has its own security force .
Others don't see much benefit from directing school district resources to law enforcement activity.
In fact, the Advancement Project, Alliance for Educational Justice and Black Lives Matter Louisville sent a joint letter to Pollio and school board members in November urging them to scrap the original school security force proposal and instead use the funding for student counseling services and hiring more diverse teaching and professional staffers.
The JCPS board has authorized the district to hire 60 additional mental health practitioners, bringing the total number available to 100. SB 1 also calls for districts to hire one school counselor for every 250 students enrolled.
Still, officials with the Advancement Project, a nonprofit focused on racial justice, say the millions of dollars estimated for the previous JCPS security force proposal would be better spent supporting students rather than policing them.
"We could invest this $11.2 million that was part of the original proposal in professionals that do the work of developing and supporting young people," said Maria Fernandez, senior campaign strategist for the Advancement Project. "That means counselors. That means social workers. That means mental health support. That means a districtwide restorative justice initiative where you have restorative justice practitioners."
"There is evidence that increasing the presence of police officers in school leads to an increase in arrest of students for minor conduct like disorderly conduct and other minor offenses, and this especially affects black and brown students," said Tyler Whittenberg, deputy director of the nonprofit's Ending the Schoolhouse to Jailhouse Track Project. "… They're actually investing in the criminalization of black and brown students."
Copyright 2019 WDRB Media. All Rights Reserved.