LOUISVILLE, Ky. (WDRB) -- Nearly 100,000 residential and commercial property owners in Jefferson County will be spared from a planned reassessment that likely would have resulted in higher tax bills later this year, Jefferson County PVA Colleen Younger said Wednesday.
Younger said her office will delay its broad reassessment of the fair cash value of properties in a segment of the county for one year, until 2021.
The change means homeowners in areas such as Germantown, the Highlands, Crescent Hill, St. Matthews, Indian Hills, Hikes Point and Jeffersontown are unlikely to see a change in the tax value of their homes.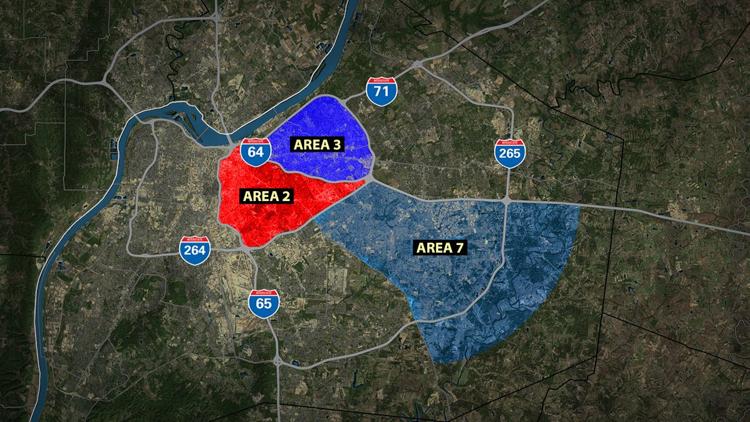 The exceptions are properties in which permits were issued in 2019 for improvements such as an addition, new construction and properties that were sold in 2019.
Had the reassessment moved forward as planned, the typical homeowner in those areas might have faced a 15% increase in property value, which in turn would mean higher property taxes owed to Jefferson County Public Schools, Metro government, suburban fire districts and other government entities. 
Younger said she wanted to spare residents from a financial burden amid the coronavirus pandemic.
"We are just trying to not exacerbate an already very difficult situation for the taxpayers of Jefferson County," she said.
Another factor, Younger said, is that her office would be unable to hold a number of planned public meetings to explain the reassessments and help property owners navigate the appeals process.
The PVA typically revalues one quarter of the county real estate each year, meaning a home that hasn't been sold or majorly improved typically gets an updated assessment every four years.
Younger noted that the areas she had planned to revalue this year are "some of the hottest markets in town" for real estate, so many will still get updated assessments because the property changed hands in 2019. 
Will the delay mean less tax revenue for schools and public services?
Younger said her office projects Jefferson County's total taxable real estate of about $66 billion to grow by $2.3 billion, which is in line with historical growth.
She added that officials at the state Department of Revenue, which oversees locally elected county PVAs, have signed off on the delay.
The real estate that had been scheduled for reassessment this year will be revalued for its fair cash value as of Jan. 1, 2021. Those values will be released in the spring of 2021.
MLS Area 5, which includes much of South Louisville, will also be reassessed in 2021 as previously scheduled. 
Asked if the delay is fair to the other Jefferson County property owners who remain on the normal reassessment cycle, Younger said this is not the first time the office has changed the timing of its reassessments, and the circumstances warrant the move.
"These are extraordinary times; they are unprecedented -- we have never been through this before," she said.