JEFFERSONVILLE, Ind. (WDRB) - A nearly 100-year-old cemetery in southern Indiana could be moved – including the two dozen people who are buried there.
But some Clark County residents oppose the relocation.
In the middle of the 6,000-acre River Ridge Commerce Center is a half-acre plot of land known as the Poor Farm Cemetery. There are no grave stones or grave markers. 
Twenty-seven people were buried in the cemetery from 1920–39. The property is the site of the former Indiana Ammunition Plant that employed as many as 27,000.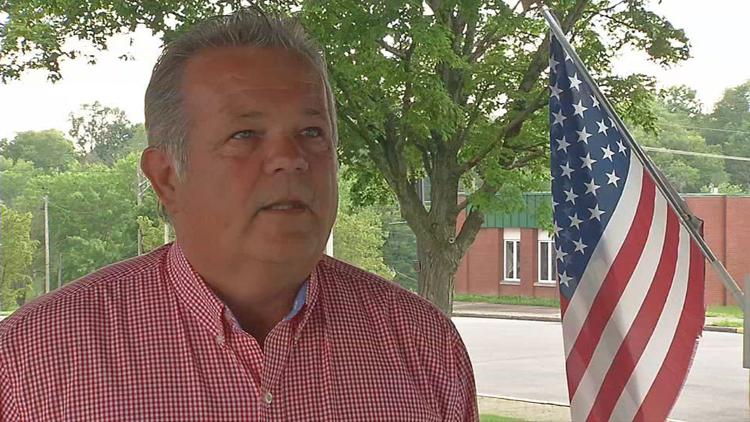 "I think it needs to stay. I don't think it needs to be touched," said David Abbott who is part of the Clark County Cemetery Commission.
"Our job is to protect to make sure a bulldozer doesn't come in and clean out like they used to," he said.
A piece of paper attached to the wooden fence lists the names of the people buried there. Abbott believes it could be much more than the 27 listed.
Exhuming all of the remains would be a pain-staking process, said River Ridge Development Authority Executive Director Jerry Acey.
"There is no mass excavation that goes on," he said, "so there will be in some cases ... hand digging in order to undercover individual bodies," he said.
The remains would be moved to nearby Caldwell Cemetery which is also on the River Ridge Property and borders Charlestown State Park.
Those who worked on the property did not have a lot of money, and officials including Abbott believe most were not in caskets.
"These people were poor," Abbott said. " They didn't have anything and here ... now, they are getting pushed again."
The Indiana Department of Natural Resources will now consider the request. If approved, the cemetery project would begin this year.
Copyright 2020 WDRB Media. All rights reserved.