LOUISVILLE, Ky. (WDRB) -- Grace Smith and Carl Reesor helped run the the Bullitt County Detention Center in 2019, but they left their jobs last fall. 
They said they couldn't take the treatment from the man in charge, Jailer Paul Watkins.
"He's extremely racist," Smith said. "He tried to hide it, but when you've been racist for a long time, you don't hide it very well ... The jailer was a force to be reckoned with. He didn't believe in following rules."
"He talked about how he hated Chinese people," Reesor added. "It was to the point we thought he was kidding, and we're all kind of looking at each other. Then we find out he's serious."
"I was there when he made the comments about Chinese people, and he had problem with everybody," Smith added. "If you wasn't a white older man like him, he had a problem with it. He was very sexist toward females."
The two former command staff employees just filed a lawsuit against Bullitt Fiscal Court and Watkins.
"I don't think anybody would be surprised about what's going in Bullitt County, because Bullitt County has a bad reputation as far as mistreating inmates," Smith said.
These are just the latest accusations against Watkins and the Fiscal Court. Surveillance video from inside the jail in April 2019 is part of another lawsuit. In it, Watkins says this about a nurse, "What about this chick here? ... Is she doing all right? I've come in here for an examination, girl."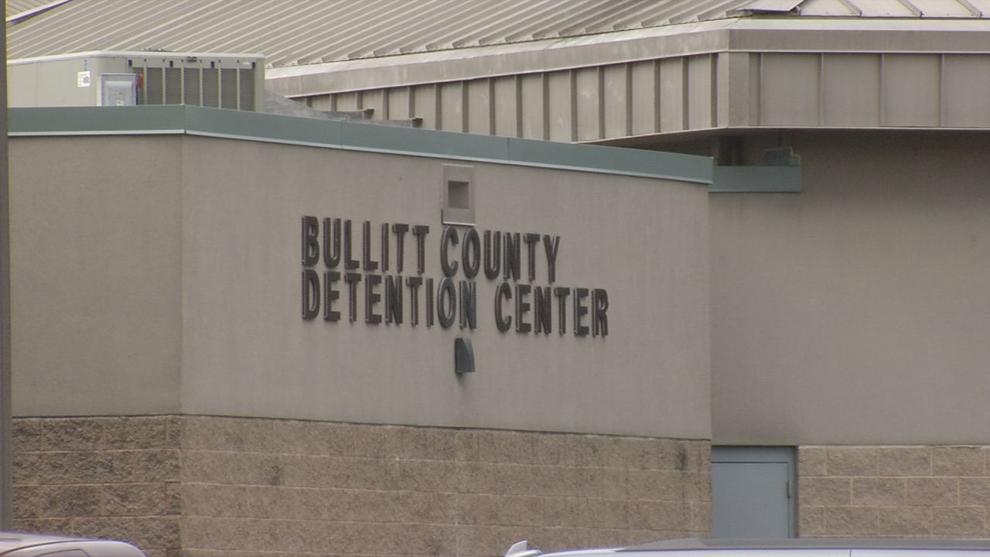 Several employees contacted WDRB News in 2019 complaining of a hostile, unprofessional and sexist working environment at the jail.
This case is scheduled to go to trial next April. In that surveillance video, Watkins says, ""Instead of b****ing about it, why in the f*** don't you tell them about it in a nice manner." But his behavior back then is similar to what Reesor and Smith claim in their lawsuit.
Smith and Reesor allege Watkins even told them former Chief Deputy Jailer Dave Greenwell made racial comments about them.
"He let Deputy Chief refer to me as a 'chicken-eater' and 'watermelon-eater,'" Smith said. "And him being the jailer, he didn't do anything about that. He told us that's how I knew about it, and he didn't think it was a big thing or anything."
Greenwell was fired in January 2020 and said he doesn't remember saying anything racial to anyone and that Watkins "lies about everything." Greenwell, the former Bullitt County Sheriff who was acquitted in a federal drug trafficking scheme, also told WDRB News about a hostile work environment in the jail. The lawsuit claims Greenwell also called Reesor a "N-lover." 
"With 40 years in law enforcement experience, I tried to bring that to the facility and make it more professional as an agency," Reesor said. "That was met with resistance all the way through."
Watkins fired Reesor and Smith, telling WDRB News they had walked out on the job.
In this whistleblower lawsuit, Reesor and Smith outline a number of allegations at the jail.
"There was 22 doors in the facility that didn't have locks or had problems," Reesor said. "Inmates traveled where they wanted to. We stopped all that and corrected that."
"The mental health, that's one of the things we worked on every day we was there," Smith added. "Because their idea of mental health was put someone in the cell without a bunk or anything and lay on the floor and call in and check on them. We told them that's wasn't unacceptable, and he fought us on that."
The lawsuit states there were several violations of law, policies and procedures at the jail.
"They hired people off the streets and didn't do background checks," Reesor said.
They say inmates weren't given underclothes and proper food to eat.
"Finding worms in the food — I brought that to the jail inspector's attention, because they were buying food out of Mexico and serving the inmates," Reesor said. "It was an issue to get them underclothing. They were in a facility with no underclothing, and that's a standard by KY DOC."
The lawsuit alleges command staff warned Watkins his behavior could be sexual harassment, saying Watkins would go to the female inmate area with e-cigarettes in his pocket and would have a female inmate put her hands in his pocket to retrieve them.
Watkins initially agreed to talk to WDRB News for a recorded interview but then canceled after speaking with his attorney. But he did discuss the allegations over the phone.
"This is the biggest crock I've ever heard of in my life," he said, adding that he's not racist and believes those suing him are just looking for money.
He said the allegations are "completely wrong" and that he has "two bi-racial grandchildren." Watkins said he's hired more minorities at the jail than ever before.
Bullitt County Judge-Executive Jerry Summers said he's disappointed at the allegations against Watkins.
"He would start every conversation with him having bi-racial grandchildren," Smith said. "He's not racist because he has biracial grandchildren, and that would get old after awhile. To me, he was looking for validation."
The plaintiffs are asking for a jury trial and damages.
"I believe a person who is going to be a jailer needs to be trained to be a jailer," Reesor said. "You can not go from being a roofer to being a jailer in the state and know what your job is."
Related Stories:
Copyright 2021 WDRB Media. All Rights Reserved.