SHEPHERDSVILLE, Ky. (WDRB) -- The Bullitt County Jailer is under fire, facing accusations over how he runs the jail and treats employees.
Just seven months after taking office, former employees began complaining of a "hostile" and unprofessional working environment under Paul Watkins. One sent video to WDRB News that includes Watkins cussing at employees. That video is now in the hands of a former employee's attorney.
Bullitt County Detention Center Chief Deputy Kenny Waters turned in his resignation last week after being in public service for 30 years as EMS and law enforcement. 
"I love serving the public, but with some of the stuff going on here at the jail, I can no longer work here," Waters wrote to Bullitt County Judge Executive Jerry Summers and the county treasurer. "I won't change my morals or ethics to suit the jailer, so it's time for me to move on."
Summers said he talked to Watkins last Friday after meetings with the former chief deputy and another longtime employee who was fired. Summers said he talked to Watkins about how he handles employees, asking that he treat them fairly when he talks to them.
Watkins turned down a request for interview, citing potential future litigation.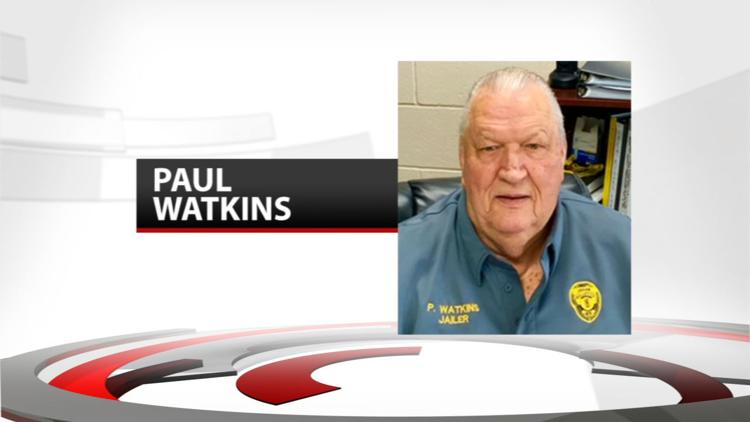 Since Watkins took office, he has scheduled interviews with WDRB News three separate times, and each time he's canceled.
Other employees said they quit and had concerns over the jailer hiring Jimmy Miller, the former animal shelter director who was fired by Bullitt County magistrates in 2015 after video surfaced of him making a racially charged remark against then-jailer Martha Knox.
Summer said he's figuring out what can be done, if anything, about Watkins. He  doesn't have the power to remove an elected official from office.
Kentucky state law says "Proceedings for impeachment or removal ... may be instituted by the House of Representatives without a petition from any person." The speaker of the House would have to put together a committee to decide whether the charge is impeachable.
It would then go to the Senate.
"The DOC would not be able to respond to complaints on personnel matters from employees since the jails are independently ran by elected jailers, and the staff are employees of the jail/county," said Lisa Lamb with the Kentucky Department of Corrections. "And we wouldn't track the number of staff who were terminated or resigned."
Copyright 2019 WDRB Media. All Rights Reserved.