LOUISVILLE, Ky. (WDRB) -- Members of the Zoneton Fire District on Monday said goodbye to one of their own for the second time in the past two months. 
Wiping away tears and consoling one another, friends, family and coworkers gathered at Okolona Christian Church to remember the life of Battalion Chief Maj. Garry Key, who died Feb. 13 after a monthslong battle with COVID-19.
Before he became ill, Key was serving as the fire district's acting chief after it lost Chief Rob Orkies to cancer and COVID-19 in December — a double blow for the tight-knit community.
"It didn't matter what the run was that we had, Garry was always there and he was there for the people," Zoneton Fire Marshal Kevin Moulton said.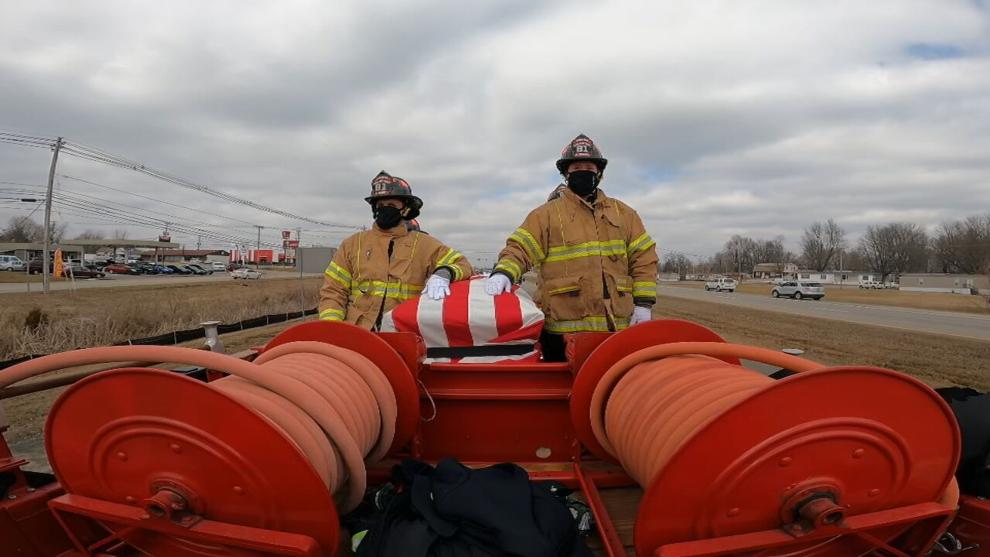 Escorted by fire, police and EMS personnel, Key's casket was placed on a fire truck and driven past the fire station on its way to Resthaven Cemetery. 
People lined the streets along the procession's path to pay their respects. Key's friends and colleagues called him a mentor and a hero.
"He was who he was," said Cody McCubbins who worked with Key at the Bullitt County Sheriff's Office. "He was very straight forward; he was very honest and he was always dependable." 
Once at the cemetery, bagpipes played, and there was a 21-gun salute. Key served in the military for several years, including a tour of Vietnam from 1970-1971.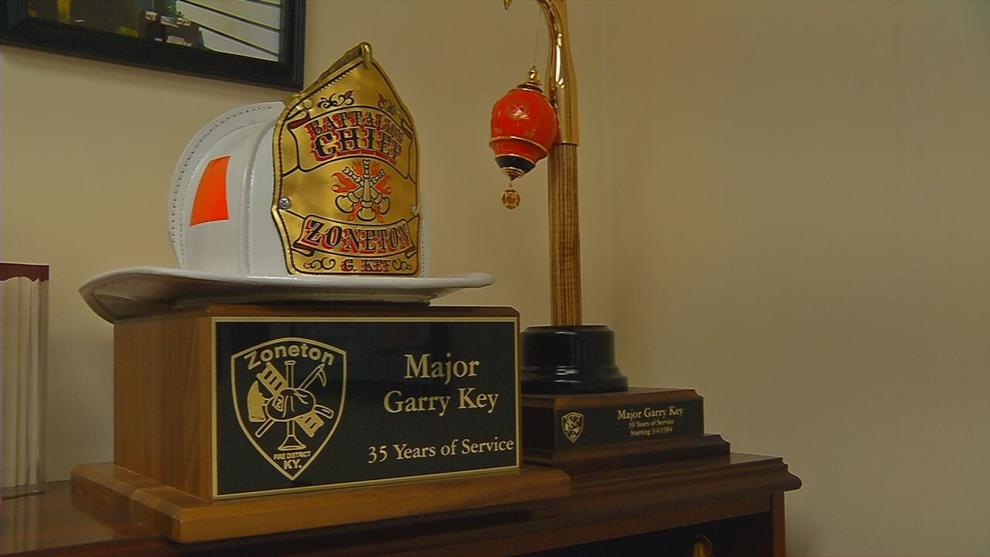 The longest-serving volunteer member of the Zoneton Fire District, Key was buried with full military and firefighting honors. He leaves behind a wife and two children. His son is currently a Zoneton firefighter.
A memorial honoring Key and Orkies will be created at the Zoneton Fire District. It will serve as a reminder of their dedication to their community and the risks they took every day.
"The outpour of support we've had and the Key family has had — we can't repay," Moulton said. "We just can't."
Related Stories: 
Copyright 2021 WDRB Media. All Rights Reserved