FRANKFORT, Ky. (WDRB) -- Gov. Andy Beshear has again called on Kentucky Attorney General Daniel Cameron to quickly wrap up his investigation into the killing of Breonna Taylor.
At the same time, Beshear also asked for patience with the continuing protests.
Beshear said tensions will likely remain high in Louisville until Cameron releases the results of his investigation into Taylor's death. Taylor was shot March 13 in her apartment by Louisville Metro Police Department officers who were executing a search warrant.
Her death has resulted in months of demonstrations in Louisville, including Tuesday's "Good Trouble Tuesday" protest staged by the group Until Freedom.
Beshear said he understands many in Louisville may be growing weary of the unrest.
"But we still don't have an answer or the facts in the Breonna Taylor case either," he said. "And those that are weary, imagine what that family must feel like having to wait this long."
Beshear said the Cameron's investigation was taking too long, and said he needs to wrap up the probe or at least update its progress.
"We at least need an explanation of what steps still need to be done on the process side," the governor said.
Cameron met with Taylor's family on Aug. 12.
On Monday, he tweeted, "We continue to pursue the facts in this case through an independent and thorough investigation."
In an interview in July, Cameron told WDRB News he is not influenced by criticism from the governor.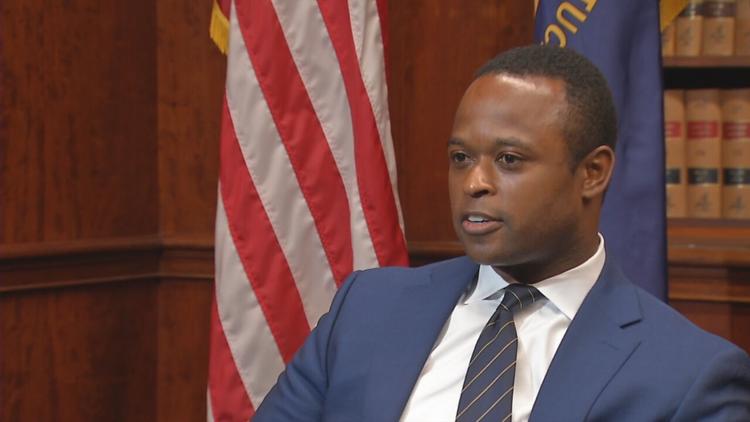 "Ultimately, I've got a responsibility irrespective of what the governor says, or irrespective of what others might feel," he said. "We've got a responsibility to get to the truth, and that's what we're doing here."
Cameron has said he is awaiting the results of ballistics tests from the FBI lab in Quantico, Virginia.
But Beshear, himself a former attorney general, continues to keep up the pressure.
"We need some finality in this investigation," he said. "Miss Taylor's family deserves the truth."
Copyright 2020 WDRB Media. All rights reserved.