FRANKFORT, Ky. (WDRB) -- Gov. Andy Beshear held his formal budget address Thursday evening before a joint session of state lawmakers.
Most of his budget was announced earlier in the week, after the Republican-led House of Representatives released its own budget plan Friday.
Regardless, Beshear said right now the commonwealth is in unique times with extra money to spend and he wants to capitalize on it.
"So this budget addresses the challenges of our present, but it also invests in our bright future," he said.
Beshear said especially because of the pandemic, the health care industry needs to see financial returns. He wants more money going into local health departments and incentives to help with the nursing shortage.
"As your governor, I want each and every nurse out there to know that I thank you and I care about each and every one of you deeply," he  said.
Similar to what Beshear campaigned on, his budget has an emphasis on education.
"With this unique opportunity, there's no reason not to invest," he said. "For the next generation, my kids, your grandkids, that's for whom we must seize this moment."
Under Beshear's plan, teachers would get a 5% pay increase and there would be universal full-day Kindergarten and pre-K for all Kentucky 4-year-olds.
"At the same time, pre-K helps address one of the biggest obstacles to workforce participation. If we do fund pre-K, we do more than just complain about parents getting back to the workforce, we actually do something," he said.
Also announced Thursday night, the governor wants to boost state employee pay by 6% and do it by the first of May.
"This budget includes the largest salary increase for decades," he said.
For public safety, Beshear wants to help with the Kentucky State Police deficit, providing a $15,000 raise for troopers and funding body cameras for KSP.
In closing, Beshear added that there is a way to help Kentuckians with responsible budget spending.
"We don't have to choose," he said. "We can be both fiscally responsible while making investments in our people and our future."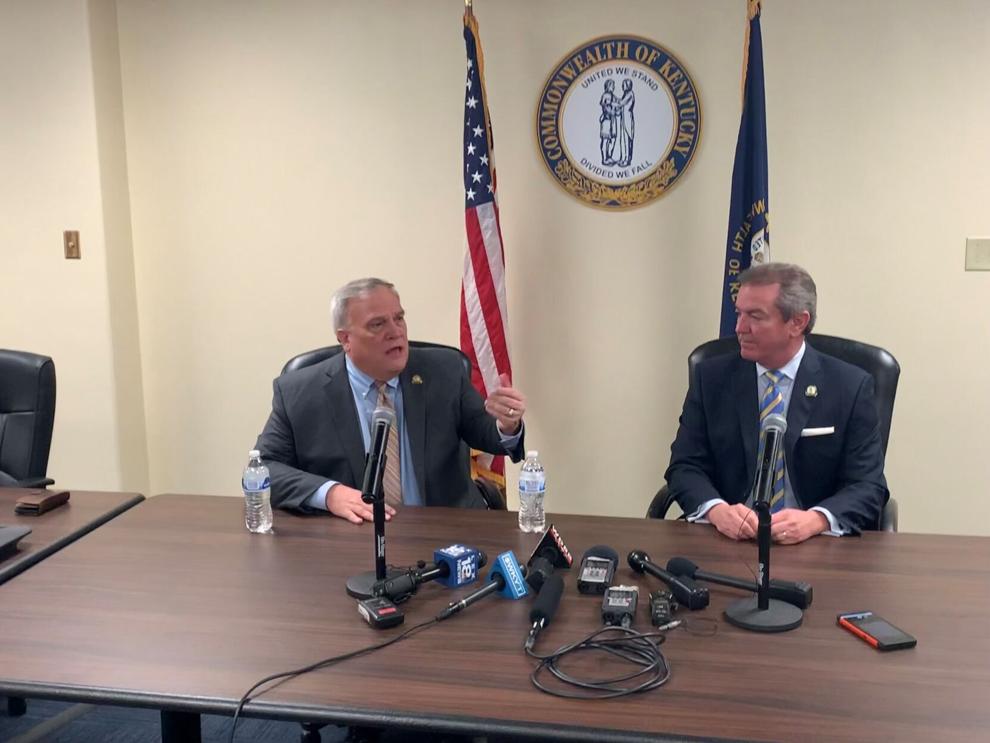 But after the governor's speech, Republican leaders said Beshear likely can't have it all.
"Everybody wants to talk about how great this economy is. We're still very low on workforce participation rate. It is an economy that has been created by an infusion of federal dollars," Sen. Robert Stivers, senate president, said.
The GOP leaders said it's hard to tell how Beshear's version shapes up to the House's, but it's likely to unfold in the coming week.
"Clearly we're never going to spend as much money as he wants to and I think it's important we maintain the same fiscally conservative policies that have gotten us to this point of reserves," Speaker of the House David Osborne said.
Next, the House will review Beshear's budget and make adjustments accordingly to its own bills already filed. 
Stivers and Osborne said they expect to see a budget pass both chambers before Beshear's veto window opens.
Related Stories:
Copyright 2022 WDRB Media. All Rights Reserved.