SIMPSONVILLE, Ky. (WDRB) -- What's coming soon to Simpsonville is music to Kent Skaggs' ears.
"I think it's a good thing for everybody, really," Skaggs said as he loaded a cart of groceries into his pickup truck Monday afternoon.
KCC Manufacturing will expand its operations and create 700 jobs in Simpsonville at a yet-to-be-constructed facility across from the Outlet Shoppes at the Bluegrass. The manufacturer of industrial heating and air conditioning units — used in agriculture applications, commercial properties and schools — has existing facilities in Utah and Jeffersontown.
The manufacturer will begin constructing its Simpsonville facility in early 2022. The Simpsonville plant will focus, initially, on research and development and production of HVAC units.
For Skaggs, who works as a mechanic, the announcement is welcome news, since he figures there are plenty of others with similar skills looking for work.
"People need to get back to work doing what they need to do," he said.
Shelby County Judge Executive Dan Ison is also excited.
"Not only is the economy ready, but the people are ready," he said Monday. "This really helps the people of Shelby County."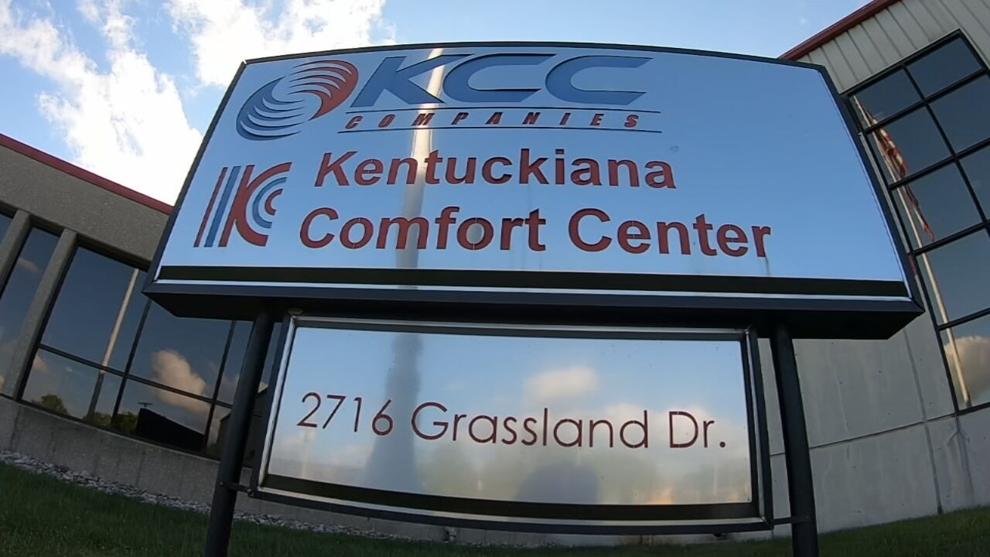 Ison says months of work, lots of cooperation and plenty of negotiating helped land the deal.
In exchange for up to $10 million in tax incentives, KCC Manufacturing will make a $60 million investment. A spokesperson says the company will phase in the new 700 jobs over ten years. The jobs will pay an average of $29 an hour with benefits.
"Not only are we going to get these 700 jobs brought into our county, but it's the secondary market: the supplies that will be coming in, the restaurants that will be impacted, the gas stations that'll be impacted," said Ison.
Ison says the new facility should be up and running by the end of 2022.
KCC Manufacturing has 70 existing job openings at existing facilities right now. You can apply for them or the new ones soon by calling or stopping by its headquarters in Jeffersontown. More information can be found at this link.
Related Stories:
Copyright 2021 WDRB Media. All Rights Reserved.